The sneaker industry, as we all know by now, grew to become a major part of the fashion industry. And when something grows, so does competition in it. And we know how competitive we can all get on drop day. Nobody wants to take an L, especially on items they've wanted for a long time. So what do they do? They resort to sneaker bots. Today, we're gonna tell you why NSB is the bot you need. So what is NSB? And why is it the bot you need on your sneaker copping journey? Let's find out together!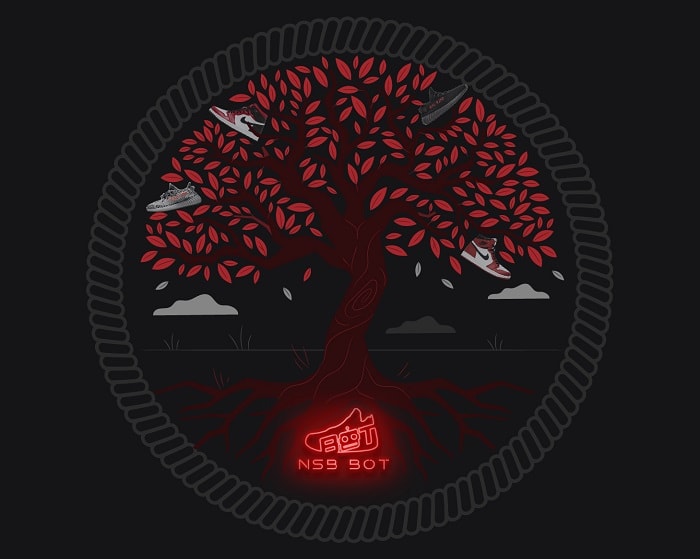 A Brief History of NSB
It's 2013, and Nike is pulling off a pretty interesting stunt. They decided to drop the Air Jordan 9 Doernbecher "Pollito" on Twitter. You had to reserve the show by DM-ing the company. So technically, it was a first-come-first-serve basis. Naturally, speed is the essence there, and that pushed the people to get creative! Some went on and made automated tools that will DM the company for them at superhuman speed. And that was the first time "bots" came to life.
Around that same time, Kanye was founding the Yeezy empire, and that screamed exclusivity. So in 2013, NSB came to life and was actually there to catch the first-ever wave! And now, despite all the changes and difficulties the industry faced, NSB is one of the best sneaker bots on the market! It's actually one of the most successful and consistent bots in the game. So if you wanna go into the sneaker game long-term, NSB is the bot for you. If you wanna know more, make sure you check out how it works here.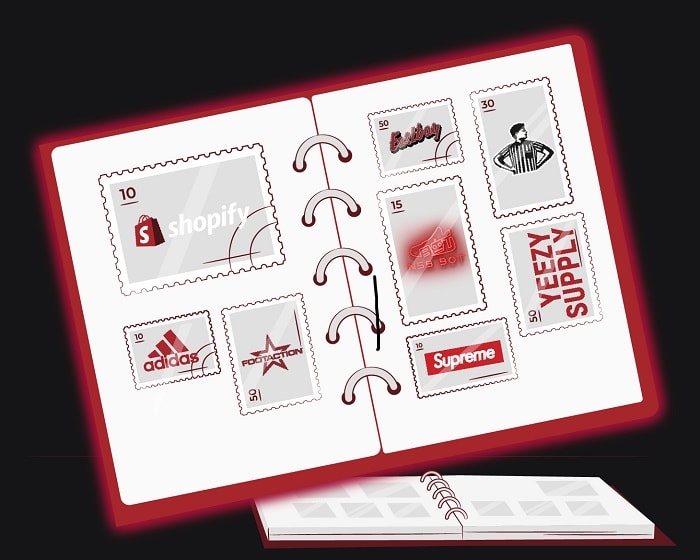 So What Is NSB?
Nike Shoe Bot, aka NSB, is an all-in-one bot that can buy the kicks or other exclusive goods you want without hassle. All-in-one bots are a type of bots that support multiple types of sneaker websites. And cop from them all. The types of websites we're talking about are:
Footsites

like Footlocker, Champs, and more

Shopify sites

like Bape, Palace, Undefeated, etc…

Demandware like YeezySupply and Adidas
That's not all though, because NSB also supports Supreme where you can find all the hype! It also supports websites where you can get your favorite collectibles from like Funko and Be@rbricks. Our users can cop anything from a pair of Yeezys to a whole a$$ PlayStation 5 if they want to. You can find all sorts of success on our sneaker Twitter account.
First W on PS5
Thank@CopfirstNotify @NSB_Bot @B3pProxy pic.twitter.com/knhnTsLXYT

— Bankdota2 (@bankdota2) August 20, 2021
Features
We could go into lots of details about NSB and all the features, but we'll just settle for the coolest things. If you wanna get to know the features in detail, make sure you check this out. Anyway, NSB's coolest features are the following:
In-bot monitor:

NSB is actually the first sneaker bot to introduce this feature. You can literally run tasks but hooking them to a keyword on the monitor. So it's a really cool addition to have instead of getting an inconvenient third party.

Works on Mac and Windows:

Why go through the pain of using a virtual machine to run your bot? You can always get one that supports Mac and Windows, like NSB!
An additional perk of owning NSB, or a sneaker bot in general, is Discord. If you're still new, you probably don't belong to a cook group yet. But don't worry, with the NSB Discord, you won't be missing out on a lot. And if you have questions or need help, the community's there for you!
Now That You Know What Is NSB
So we got all the basics out of the way, however, there's still a long way to go. Luckily, we got it all just a click away from here! Here's a list of the things you must know before heading into the botting world. And remember, you can always learn more about NSB by pressing the button below!