Whenever you decide to take on a new hobby, learn an interesting skill, or start a new job you need help. It could be YouTube videos, online courses, or Jack. That friendly guy from marketing! So is the case when you finally decide to join the sneaker game. You'll need guides, tutorials, and even some friends who know their way around. One of the guides you'll find very very helpful when first stepping into the scene, is this one: The guide on Sneaker Twitter.
What is Sneaker Twitter?
Whether you're more of an Instagram fan or a Reddit addict, Twitter is undoubtedly the GO TO platform for sneakerheads. Always has been, possibly will forever be! And that's where the term Sneaker Twitter first came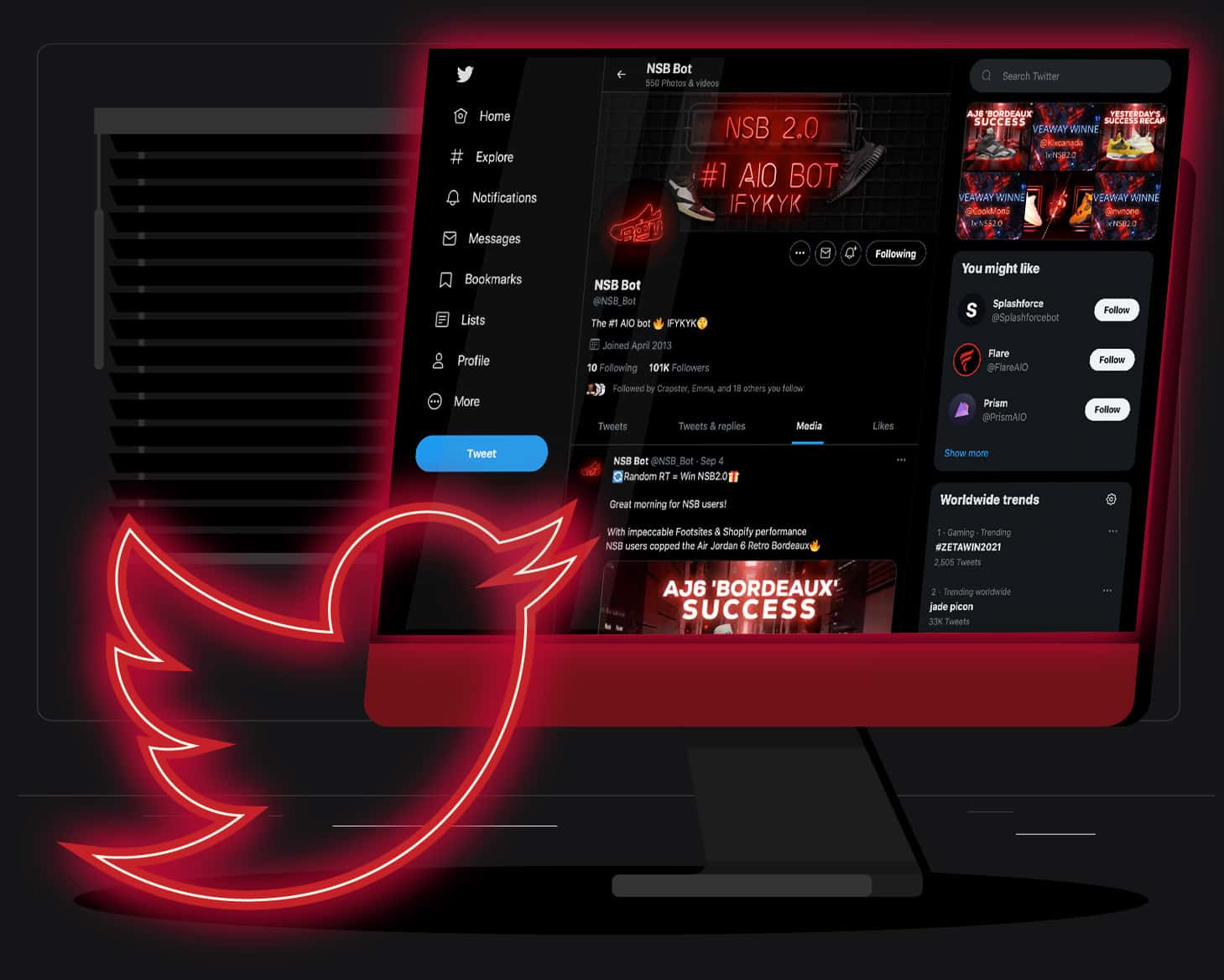 from. 
So sneaker Twitter refers to the group of Twitter accounts that discuss sneakers. Sneaker releases, restocks, news, retail, and resale tips… you can find it all on Sneaker Twitter.
Now one account that usually stands out, and pops up when Googling Sneaker Twitter is this: https://twitter.com/snkr_twitr
This account usually shares links and news on upcoming updates, current drops, and even gives you a heads up on upcoming restocks. Some of which you never want to miss! So, if you're just starting out, this account could be of some help to you.
Top Sneaker Twitter Accounts
So, sneaker Twitter accounts vary in following size, purpose, and value. Some focus on sharing only sneaker news while others can help you turn your sneaker hobby into a full-fledged business. That's with professional tips on holding, flipping, and buying sneakers. Some of them are Adidas experts while other accounts are Jordan-oriented.
Sneaker News & Retailers 

The type that's most common.
Sneaker Twitter is flooded with accounts that share timely and frequent news on upcoming drops, rumors, and sneaker sneak peeks. Those accounts are very handy since they help you plan ahead of time and set your priorities straight.
Of course, following all or any of the accounts we mention here is optional. And it also has to do with your interests. So you don't really need to follow YeezyMafia if you're done with Yeezys and are just into Air Jordans.
But, if you're going all in, you need to check the accounts relevant to you, at least once a day.
The most renowned sneaker Twitter accounts in this category are:
Sneaker Twitter of Reselling Accounts
As you advance and get more used to the dynamics of the game, you'll need a different kind of help. Now you need to know the value of sneakers. You have to know which ones are worth flipping and which ones go straight to the bin. That's where the first account in this group comes in.
Second, you'll need an outlet to start selling your kicks. Assuming you got the hang of things and started running a decent sneaker bot, with the right proxies of course. 
Now, you can always go and flip kicks on StockX or Goat. But fresh sneakerheads normally prefer sneaker Twitter accounts to minimize any selling fees.
Now, the more you cop, resell, and repeat the more knowledge you gain on what's worth what. And you'll soon

enough find comfort selling through some platforms and accounts over others. But until you get there, this list will help.
Sneaker Culture Accounts
So, if you're new to this, with little to no background knowledge of the industry and sneaker culture, fear not! In fact, most of us learn along the way. And it takes some time to get the hang of things here. BUT, following sneaker Twitter accounts focusing on culture, streetwear, and the community, really speeds up the learning process.
Sneaker Bot Accounts
Needless to say, sneaker bots are a big, if not the biggest, part of this industry. They're the drivers of hype, resale values, and retailer site updates. One would argue that sneaker reselling as we know it today, wouldn't have BEEN if it wasn't for bots. 
So how do bots fit into this whole Sneaker Twitter scene?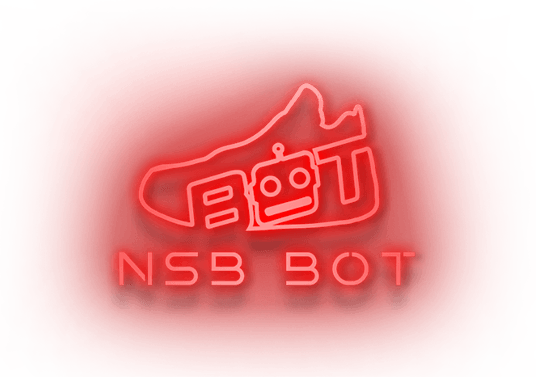 Well, sneaker bots sometimes share release news and insights on upcoming drops. They host SO MANY GIVEAWAYS giving you access to tools and cash you can use to level up your botting game. But most importantly, sneaker bots share their success stats and updating logs. Helping you make the best decision possible when buying your next sneaker bot. 
And since we've listed all good sneaker bots here, you can go ahead and follow them on Twitter for a deeper view of their performance. But to make it a tad bit easier, click here to follow NSB Bot's sneaker Twitter account.