Collecting Sneakers – 4 Reasons You Gotta Start It Today!
The 1980s were a cultural shift for sneaker fans. If you're old enough to be there, odds are you grew up with the Jordan craze. Michael Jordan was a rookie, Nike signed him up, and the rest was history. In fact, you can check the whole Air Jordan history here. Anyway, thanks to all that hype, collecting sneakers and trading them became a thing. And slowly but surely, the sneaker industry became what it is today.
Now imagine this, at any given time, you started collecting sneakers. Some kicks turned into beaters, while others you kept in your sneaker storage because they're too precious to wear. What matters is that some of these kicks are worth a fortune today. Although that sounds like a dream, we assure you that it could very much happen! However, that's not the only reason you should start collecting sneakers, and we'll check all the reasons now.
But before you dive in, make sure you check out how to start a sneaker collection!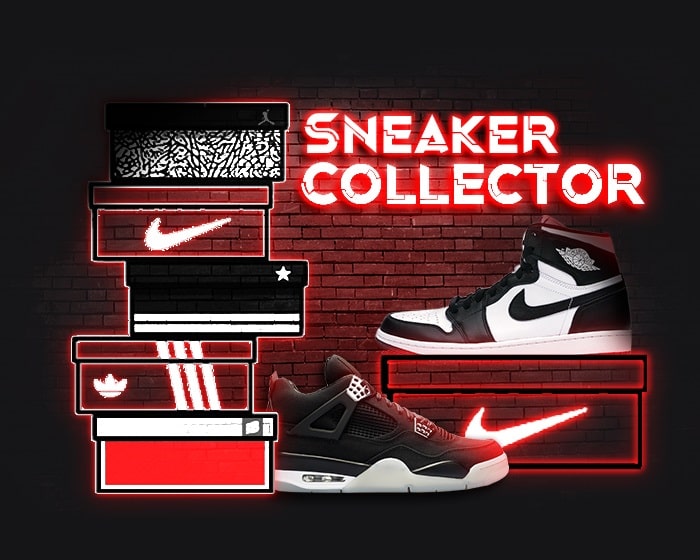 One – Flex Your Treasure, As You Should!
You can meet all types of peeps in the sneaker industry. Some choose to store them amd show them off. Others choose to go the OG way and flex them! Can you imagine showing up to a meet-up with your friends and flexing the hottest pair of the year? Yep! You'd definitely be the talk of sneakerheads. The only downside is that the kicks won't be in a deadstock state anymore and will lose their resale value. But who cares about that if you're in it for the style? And speaking of flexing sneakers, you'll love these:
Two – Hey MTV! Welcome to My Sneakers' Crib!
In addition to flexing rights, you can also get bragging rights, especially if you have epic sneaker storage! Some people, and we mean the really serious collectors, rent whole places just for the shoes. So if you wanna make it into the world of collectors, you'll wanna know how to store your kicks. No problem, we also got you covered here!
Three – Collecting Sneakers Is Profitable
If you're new to the sneaker resale industry, you gotta tread carefully. There are many ways a sneaker cop could go. A pair could be obviously hype before it even drops. You know, sneaker collaborations and such, they're almost always a catch and worth a lot. Another way this could go is that the pair would have an okay profit, and you can shop in bulk!
The last course of action is to sit on a pair in hopes that it will become valuable later. And this could usually happen if the sneakers have a story or get no restocks throughout the years.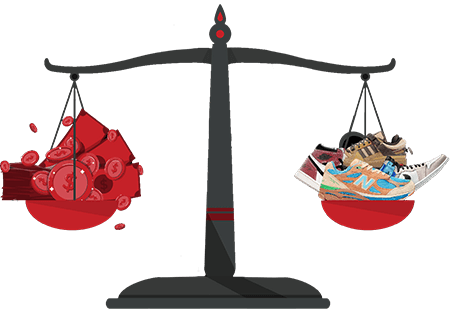 Although this sounds like a huge gamble, don't panic. It takes practice to get the hang of it. Older sneakerheads and cook groups can seriously help you along the way! So make sure you do your best to find your way around before going into it.
Four – It's a Hobby for Those Who Can Afford It!
And that's where we should mention that it's not one of the most expensive hobbies around. You know, some stamps could cost millions of dollars if they're rare enough. So it's not really that hard to imagine how collecting sneakers could become a hobby. You know, people can collect anything, from vinyl records and comic books to cars, stamps, and coins! You know, whatever floats your boat.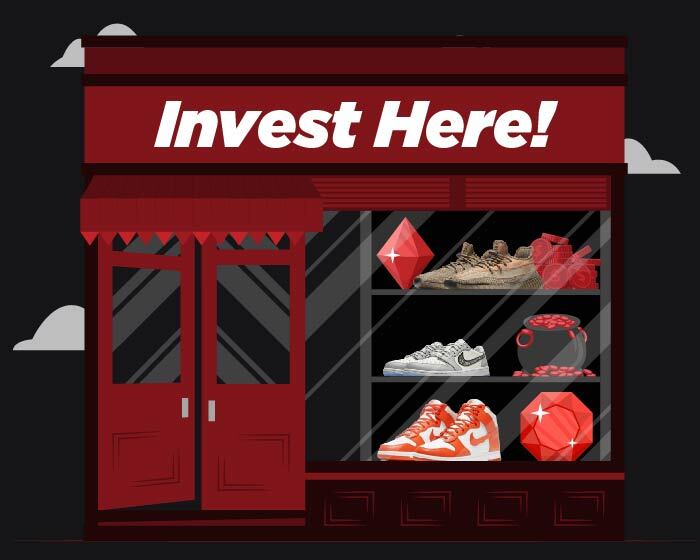 Remember, Collecting Sneakers Shouldn't Mean Hoarding
We're all for starting a sneaker collection. Just make sure you're selective about what you're buying. So if you really wanna be a sneaker collector, you gotta start keeping up with sneaker release news. Lucky for you, we listed the best sneaker blogs right here for you! And naturally, a collection should have hype kicks, and that means you'll need a sneaker bot.
A sneaker bot like NSB can help you boost your copping chances on different types of websites. You can read more about what NSB has to offer here! But always make sure you use the best proxies to cook; otherwise, you'll probably take the L. Anyway, make sure you check out this easy botting guide to get you going on the right track! Godspeed 🔥
Tags: sneaker collection
Posted in Sneakers 0 comments