4 Reasons Why You Gotta Start Collecting Sneakers Today!
Imagine this, you started collecting sneakers since you were a kid. Some kicks you rocked to death, and others were too precious to wear. And one day, you went through a financial crisis, and nobody could help. So you decide to flip some of the kicks you had in deadstock for years. Surprise surprise! They're worth thousands of dollars, and you were sitting on a fortune all this time. Sounds too good to be true, right? Well, we assure you it's not. Now since we covered the how-to, here's why you should start collecting sneakers!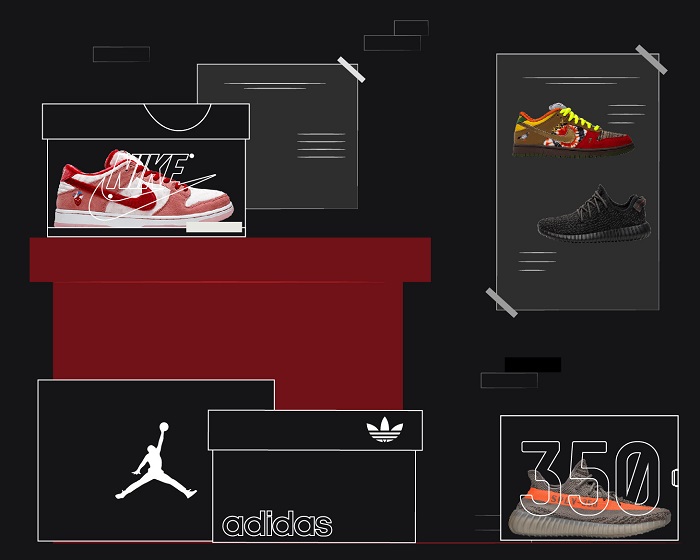 First, Flex Your Sneaker Collection on Your Feet!
Sneaker collectors are split into two different teams. The first is all about the display and preserving them. The second is about the flex and the street rep. Imagine showing up to a squad hangout in your Banned Air Jordan 1s. I mean, that would be a humongous flex if you ask me. But if you're gonna wear these babies, you're gonna lose their value since they won't be in their prime. So moral of the story, it's either the flex or the flip. That's your choice at the end of the day!
Moreover, you could make some serious cash from just flexing that sweet collection on IG. And slowly, you could transition to sneaker reselling after gathering enough followers. Just make sure that reselling is the right thing for you before stepping into the business.
Hey MTV, Welcome to My Sneakers' Crib
Okay so collecting sneakers earns you some serious bragging rights. The OG sneakerheads and collectors sometimes rent a whole place just for their sneakers. That way, they can show them off proudly while preserving them. And if you wanna follow this path, you gotta know how to store your kicks. But don't worry, we gotchu because we already made a guide to help you with your sneaker storage dilemma! You can check it out right here.
Collecting Sneakers Is Profitable on the Long Run
Okay but, we gotta warn you, we're treading on thin ice here for more than one reason. Our main advice is when you know that certain kicks are profitable, flip them as soon as you can. Why? Because sitting on them could backfire and they'll end up becoming bricks despite the high hopes we had about them. But don't worry, we can usually tell this from the stock number. The brands could hit you with a restock like a truck and BAM, resale value takes a nosedive.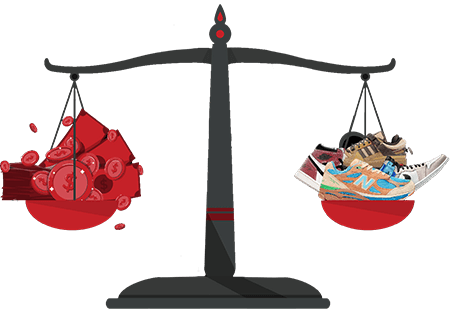 On the other hand, a pair could drop and have an 'okay' resale value. With time though, especially if there were no restocks, their value could go up! So it's really a gamble if you don't know your way around the industry. That's why cook groups can sometimes help. You could discuss the hype with fellow sneakerheads, or test the pulse of the peeps!
It's a New Hobby if You Have the Money for It!
Some people just get into collecting sneakers because why not? It's almost the same as collecting rare coins, stamps, comic books, vinyl records, and more! And it's not really more costly than them. I mean, please… Some stamps can go for millions of dollars, enough said.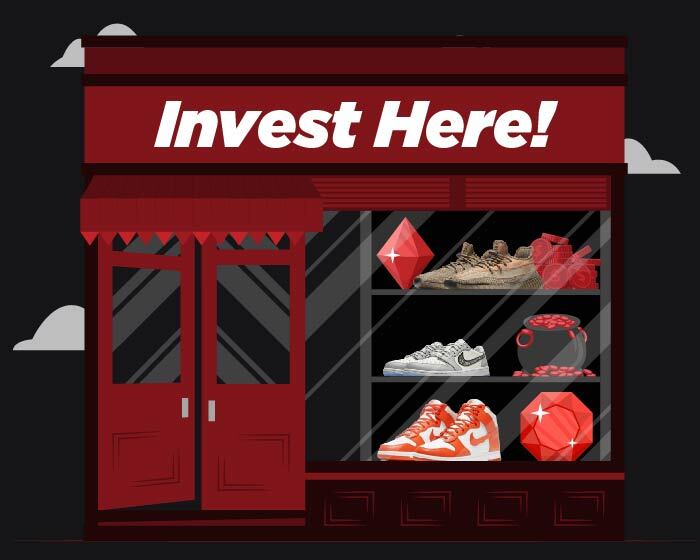 Collecting Sneakers Doesn't Mean Hoarding Them
Okay, we gotta get a bit serious about this fam. Collecting sneakers is one thing, hoarding them is a totally different thing. When you collect sneakers, you gotta be selective about what you're buying. Meanwhile, if you're a hoarder, you'll jump at any opportunity, whether it's worth it or not. So if you think you wanna be a sneaker collector, you gotta start keeping up with the release news. Make sure you keep an eye on our blog if you wanna stay in the know.
You'll also need a sneaker bot for the more exclusive releases. Why? Because everyone will be trying to get their hands on 'em. You can rest easy though because we rounded up the best sneaker bots of 2021 for you right here. Your only chance to catch a hype drop is by using one of them. Godspeed fam 🔥
Tags: sneaker collection
Posted in Sneakers 0 comments