I can't believe what we're about to discuss, but whenever we're looking lately, we see a sneaker collaboration. But is that really a bad thing? Well, today we're gonna talk about how sneaker collabs are affecting the sneaker industry. Positively or negatively. Like will everyone at some point get a piece of the hype? Let's find out together with the latest news in the industry. And if you're looking for a really good pair to cop soon, Jordan 1 Electro Orange could be it!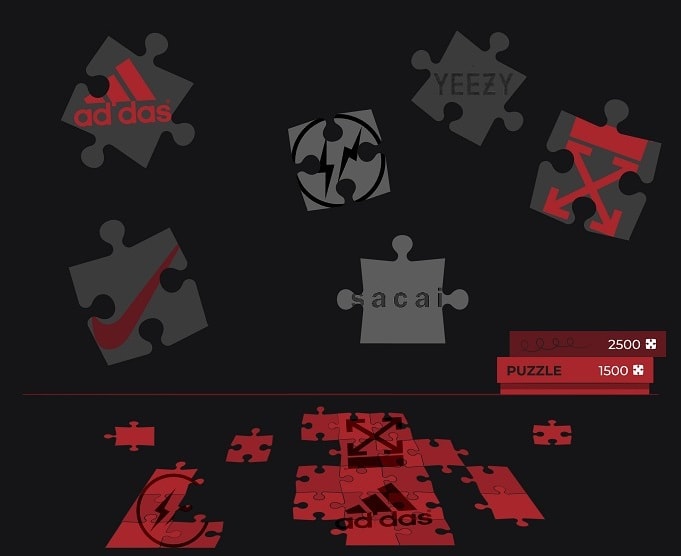 Why Are Sneaker Collabs a Thing?
Well, sneaker collabs are a tale as old as time! Just kidding, there are different types of collabs, but we're gonna exclude athlete endorsements. Why? Because we can't really compare MJ's Jordan Brand to current deals. The Jordan contract became its own brand, and JB is collaborating with other athletes. So our focus today will be on streetwear brands, artists, and sneaker store collaborations.
Anyway, sneaker collabs have many reasons to exist, especially that there are many parties involved. Sometimes, a collaboration happens simply because the collaborating side is a sneakerhead! Other times, sneaker collabs are means to draw new crowds or send a message. Be it empowerment, environmental causes, or simply a product campaign, they all work!
So, when smaller retailers benefit from a big company's name like Nike or Adidas, it's a win-win! The big brand will sell, and the smaller brand will reach a bigger audience. That sometimes launches the person/brand into a big career. Take Sean Wotherspoon for example, his Nike collab definitely gave him huge momentum in the industry!
How Do They Happen?
Our case study today will be Nike. So we know that there are Tier 0 stores that sell the most exclusive releases. Sometimes, Nike and that retailer collaborate on a store exclusive or anniversary release! That almost always gives us hype sneakers with a high resale value. Other times, it feels like a major publicity stunt, but it does its job, so no complaints. And by those, we mean collabs with mega-celebrities like Beyoncé and Travis Scott! Besides, a little more exposure never hurt anybody, right?
Sneaker Collabs in 2021
Well, let's just say that 2021 is exceeding our expectations, a lot. I mean, why settle for 2-way sneaker collabs when you can have them go 3-way? In other words, the brand-celebrity mix is apparently getting less hype. We can notice that from the resale values of collabs like Nike x Off-White and Nike x Travis Scott.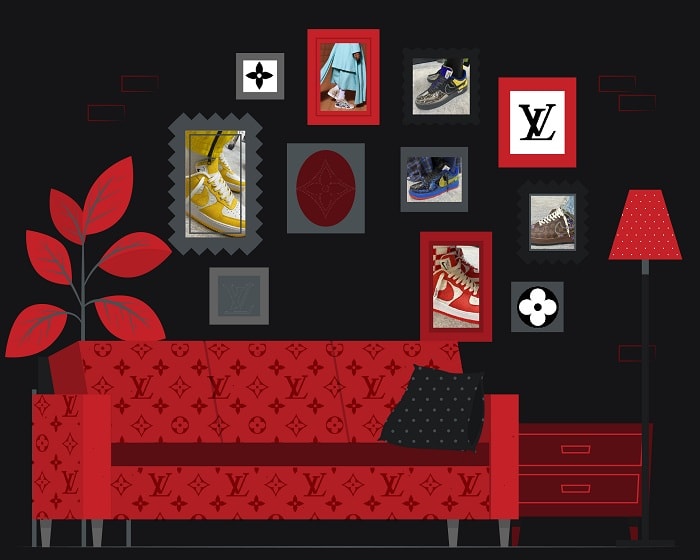 So what's the solution? To go big or go home! First, we get an LV x Nike collab which is lowkey just another Virgil Abloh creative project. Next up, Travis Scott, Fragment Design, and Jordan Brand line up for a bombshell Jordan 1! And speaking about it, the pair is dropping on July 29, 2021. And that's not all, because Sacai is racking up not one, but three big sneaker collabs for 2021, allegedly.
Three Is the Charm for Sacai?
The first collab is Fragment x Sacai x Nike LD Waffle, and this collab will probably drop during summer 2021. The second is a very colorful KAWS x Sacai x Nike Blazer low, and we really dig it. The mismatched pair first appeared during Paris fashion week! We can expect the awesome pair to drop later in 2021. But stay tuned to our blog for some more in-depth info once we have it!
Finally, a very odd-looking collab is coming our way! Just when we thought LV is the only high-end fashion house on our list, we got this bomb. Jean Paul Gaultier, the luxury designer is the third party to a very interesting Sacai x Nike Vaporwaffle capsule. The kicks have that quilt-like deconstructed vibe. But then again, the French designer isn't famous for his in-the-box designs, right?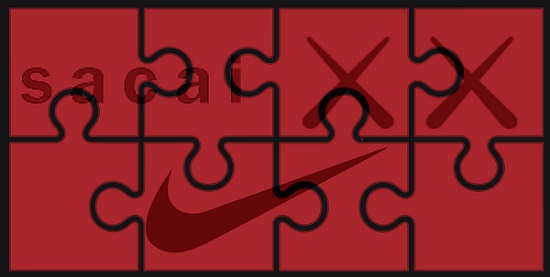 The Future of Sneaker Collabs – Will People Buy?
Although some people are over sneaker collabs, some are just getting into the industry. And as long as there are new buyers, there will always be new partnerships around the corner. Moreover, collaborations are a vital part of the resale industry. Heck, sneaker collabs were actually a major player in the growth of the industry itself. Be it retail or resale! After all, Yeezys and Jordans themselves are actually a result of collaborative work!
But how does one cop exclusive sneaker collabs like this? Well, you gotta have the best sneaker bot around, along with the rest of the botting ingredients. And even bots have their own resale market thanks to sneaker collabs! You can read more about that right here. Good luck!