Sean Wotherspoon Adidas ZX 8000 Is Perfect for the Spring!
Adidas is sometimes overshadowed by the Yeezy brand, we can't deny that. But the three stripes is always looking for the next awesome thing. And this time it looks like it's Sean Wotherspoon. AGAIN! After leaving Nike, the Round Two owner moved on to Asics and then went off to Adidas. The first Sean Wotherspoon Adidas pair was a pretty cool take on the Superstar. What does the upcoming collab look like? Let's find out together!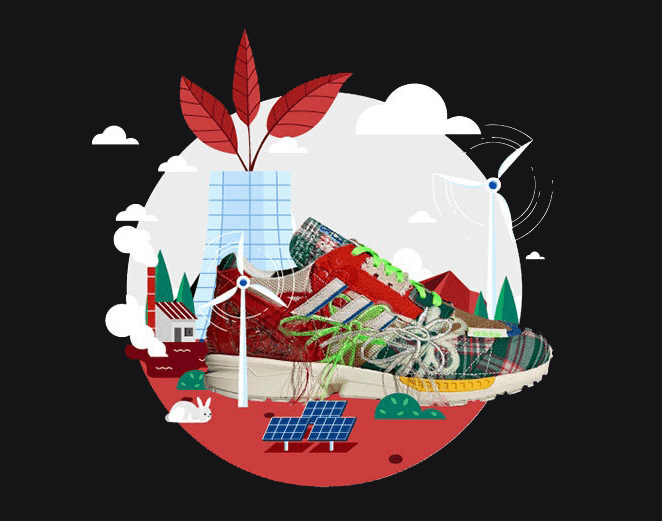 Sean Wotherspoon Adidas Superstar 2020
This pair was a pretty amazing change of pace for the brand. Sustainability was the goal there and this collaboration delivered! It featured eco-friendly material and a canvas-like design with stitchings that go beyond the kicks. You can find this pair today for an average of $190. If you like modern spins on classics, this is the pair you gotta have. But if you're starting a sustainable sneaker collection, you gotta have the upcoming Sean Wotherspoon Adidas ZX 8000!
The New ZX 8000 Looking Pretty Undone!
We love us a pretty awesome pair with awesome colors and trinkets. And the new Sean Wotherspoon Adidas ZX 8000 is exactly that! The not-ready-for-wear-yet design is eye-catching even if it's not your thing. It features a patchwork-like multi-color canvas upper, with flower stitching! The stitching also keeps going beyond the sneakers just like 2020's Superstars. Moreover, we got a translucent heel counter that has the same colorful strands on the inside. Finally, in addition to all the mishmash, we've got the "Super-Earth" branding on the tongues of the kicks. And if you're not feeling the copping temptation building up, read on!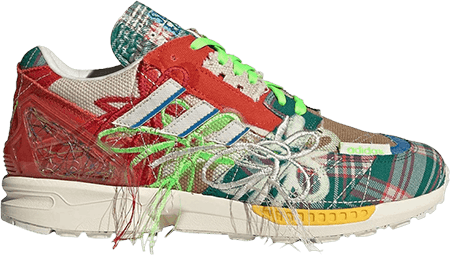 Why Should You Cop These Kicks?
You're probably wondering why this pair is worth copping huh? Well, you gotta know the release deets first! The new Sean Wotherspoon Adidas ZX 8000 will drop on April 16, 2021. The pair will retail for $140, and that's a pretty affordable price for kicks like these! But if you miss out on release day, you'll have to buy off the after-market. You'll be paying at least $350, a value that could be pretty nice if YOU flip that pair for resale!
Sean Wotherspoon Adidas ZX 8000 Drops Soon!
And you totally don't wanna miss out on that. Exclusive releases usually sell out very fast! So make sure you have a strong sneaker bot to do the job for you. NSB is the all-in-one bot you want by your side! It supports Footsites, Shopify, Adidas, YeezySupply, and will get you the Supreme success you want! So make sure you get your copy of NSB today before it's too late! And if you're new to the industry, here's the greatest cooking guide for beginners!
Tags: Adidas, sean wotherspoon
Posted in Adidas, Sneakers 0 comments