The Sean Wotherspoon Asics Drop With A Bit of Atmos Soon!
It's here! It's finally here! After a lot of teasing, waiting and leaking. The new Sean Wotherspoon Asics collaboration is dropping really soon. And now it's safe to admit that June is extra hype with all the cool collabs. Some of these collabs are the Royal Air Jordan 3 and Champs Dunks!  Let's take a look at this threeway collab with the Japanese giants Asics and Atmos!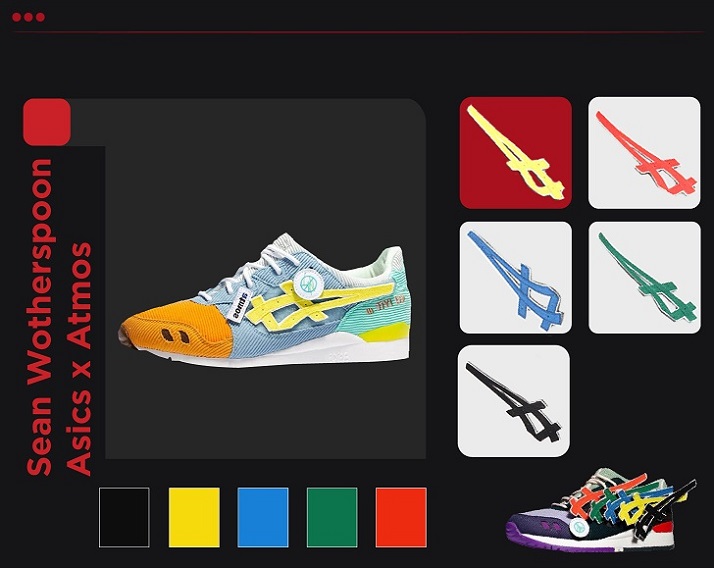 Wotherspoon x Nike Took the Sneaker World By Storm
Sean Wotherspoon was just like any other popular sneaker fanatic. He opened his own store when they buy kicks for cash. He has his own Youtube channel "Round Two". So all in all, he's living the sneaker dream! However, we also learned that no dream is too big when he won the Air Max competition in 2017. This hybrid Nike Air Max 97/1 took the sneaker industry by storm with its colorful corduroy and unique looks. They dropped on Air Max Day 2018 and retailed for $160. The currently resell for a starting price of $900 but can go as high as $2,500!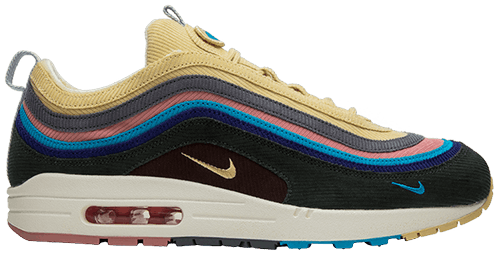 Sean Wotherspoon Asics x Atmos Killin' It
The teasing started in October 2019. On and on we kept waiting for any news about the kicks! We patiently watched the leaks and teasers for months. The Sean Wotherspoon Asics Gel Lyte 3 features a full corduroy upper. The mismatch game is also going strong there because each pair is coming in a different mix of colors. The kicks will also be customizable thanks to the tiger and round patches that you can change! Finally, they will drop in full family sizing.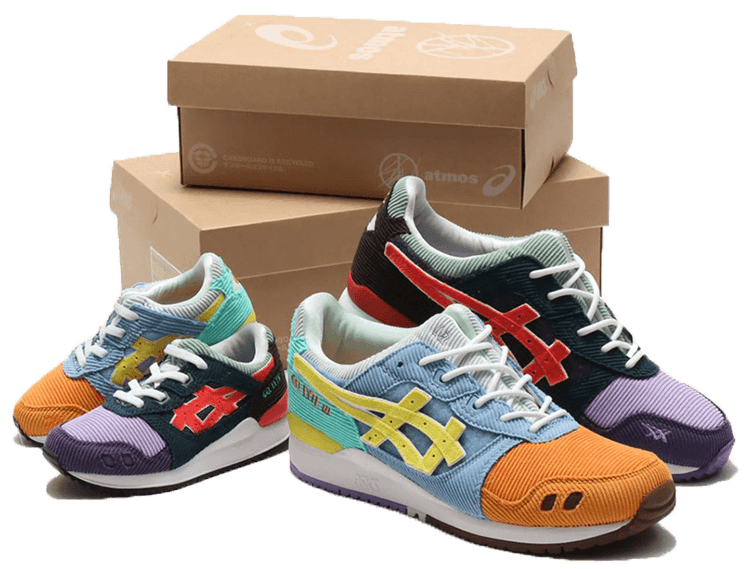 The kicks will come with a set of accessories and apparel. The accompanying apparel will include two bags and a set of t-shirts with the word Atmos. The "O" is replaced with Sean Wotherspoon's logo.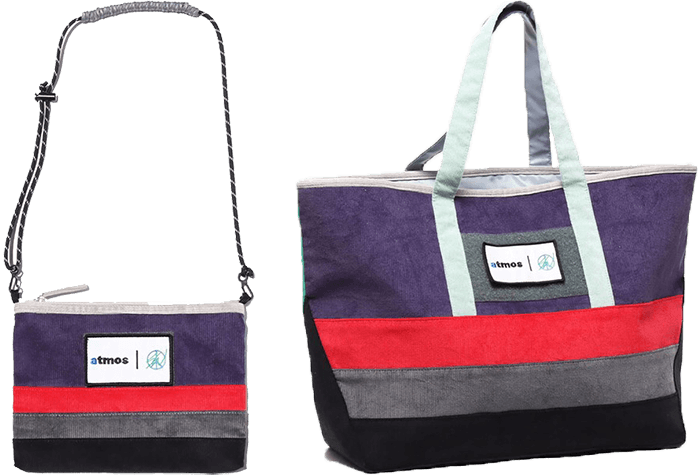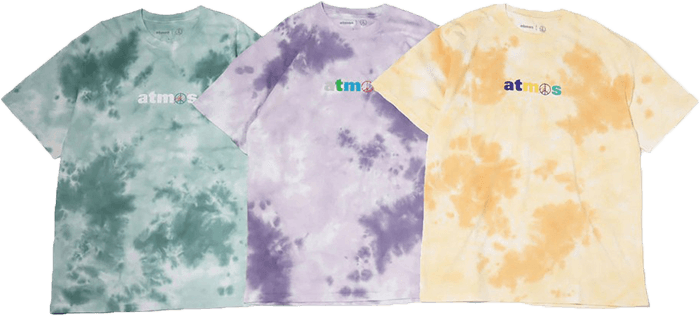 Release Details
The upcoming Sean Wotherspoon Asics Gel Lyte 3 will be celebrating the silhouette's 30th anniversary. They will hit the Atmos online stores on June 27, 2020, for ¥17,500 which equals about $164. The tees and bags will range between $42 and $66.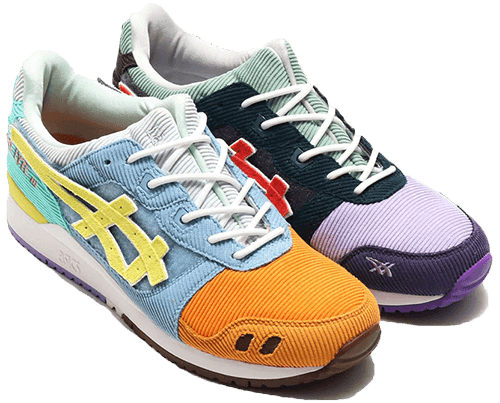 One single sample pair of the Sean Wotherspoon Asics collab currently resells for $1,920. And that's a pretty good sign as to what to expect later on, especially if there's limited stock! So make sure you get copping with NSB. But if this release isn't up to your standards, Sean Wotherspoon also has something cooking with Adidas!
Tags: asics, atmos, Nike, sean wotherspoon
Posted in Nike, Sneakers 0 comments