Nike Dunks Champs Dress in a Team Orange and Navy!
Nike Dunks have been dominating the first half of 2020 as no other silhouette could! However, if you missed all of the previous releases, you still have a shot in the coming weeks. With the Nike Dunk University Red's release postponed and the upcoming Nike Dunks Champs, you're all set! So let's take a look at the upcoming orange Dunks and all the details.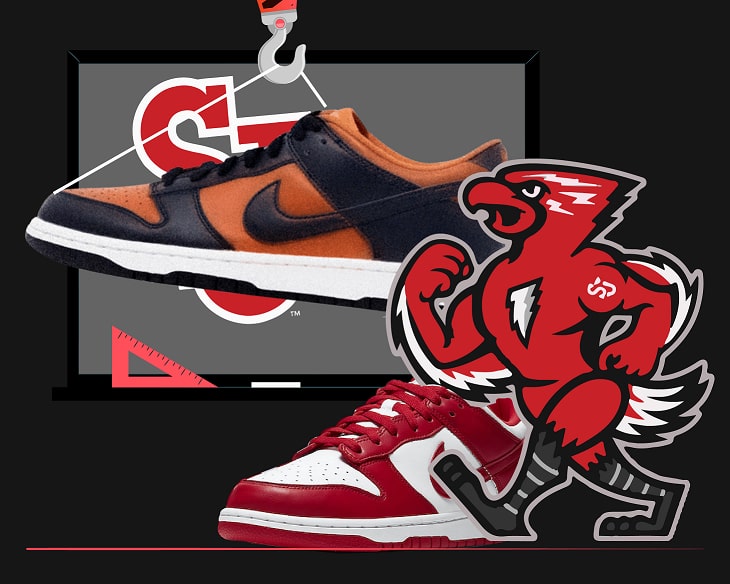 Nike Dunks Champs: The Last of the Team Tones Pack
Let's go back to the roots of this. The first colorways that started the 2020 Dunk hype are "Syracuse" and "Kentucky". Those two pairs were a tribute to the original 1985 "Be True to Your School" Dunks. From then on, the gift of Dunks kept on giving! Collabs like the Chunky Dunky took the sneaker industry by storm. However, classics are also dominating the release calendar. So when we saw the Team Tones Pack, we immediately loved it!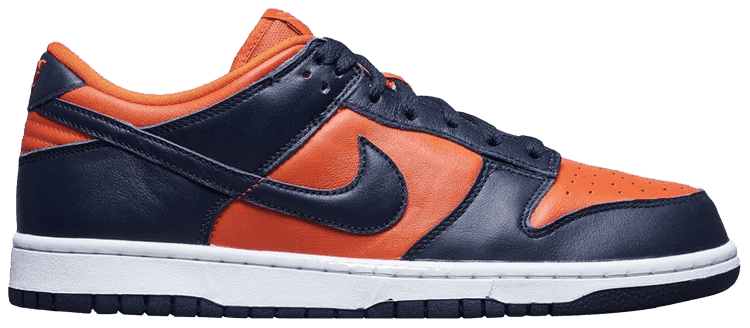 Get That Sporty Spirit Out There!
This June we're getting the Nike Dunks Champs Colors. The pair comes with an orange leather upper and navy overlays. The look is complete with a white midsole sitting on a navy outsole. All in all, the pair looks like a mashup of the Syracuse and Kentucky Dunks! So if you're a New York Mets or Knicks fan, this pair can also be for you! 
Release Details
The upcoming Nike Dunks Champs will drop on June 24, 2020. However, this date could change because the University Red didn't drop yet! The kicks will retail for $100 as usual. However, the kicks currently resell for about $425, which means some really good pocket money!
Don't Think Twice About That Cop!
Dunks are the stars of this year apparently, so you shouldn't miss on any of the drops! And if you got an L on any of the other drops, this is your chance to cop a valuable pair. The Brazil colorway dropped in May 2020 and currently resells for an average of $280. This means that you're in for a BIG treat if you cop more than one pair of Nike Dunks Champs Colors too. So hurry up and get your copy of NSB before release day!
Tags: Nike, Nike SB Dunk
Posted in Nike, Sneakers 0 comments