Nike Dunk Red "St. John's" Takes Us Back on the Court!
Nike Dunks of all types became a major player in the sneaker game this year. However, some are cooler than others, Ben & Jerry's Nike SB Chunky Dunky can vouch for that. And though we know Dunk collabs like Travis Scott's Nike Dunks are winners, there are some hidden gems too! One of these gems is the upcoming Nike Dunk Red "St John's".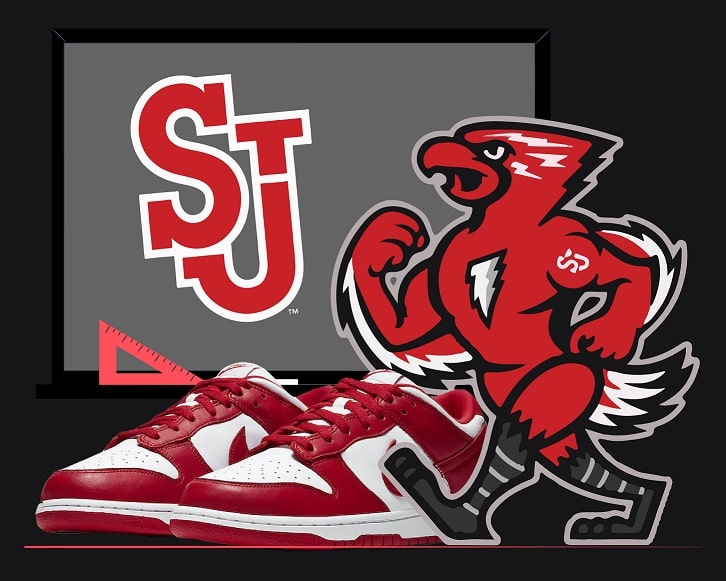 Basketball Dunk "St. John's": Be True to Your School
Before the surge of the Nike SB department, Dunks were basketball kicks. In 1985, the first dunks to drop were a tribute to the best basketball schools in the US. The result was 12 different, but cool, colorways that the teams wore. The basketball dunks are making a comeback 35 years later in a low cut. The first kick to make a reappearance is the Nike Dunk Red!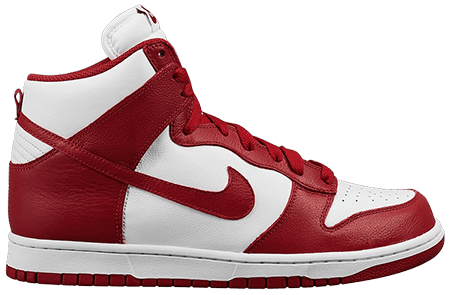 Nike Dunk Red: St. John's Red Storm!
So the new Nike Dunk red is a nod to the OG Nike Dunks that the St. John's basketball team "Red Storm" wore. The upper features white leather with red leather overlays that sit atop a white midsole. Red outsoles complete the simple look of the kicks. This simplicity makes the kicks appealing in our opinion because you can style them however you want. It's almost like styling your favorite Yeezys! The OG kicks were also the source of inspiration behind Virgil Abloh's Off White x Nike Dunk "University Red".
What You Need to Know About the Red Dunks
The kicks will drop on July 1, 2020, and will retail for $100. The kicks currently resell for values starting from $750! Un-collaborative kicks worth that much are rare feats lately. So a pair of Dunks worth more than 7x their original price means the kicks are a must cop! So make sure to wait for the kicks on the SNKRS app.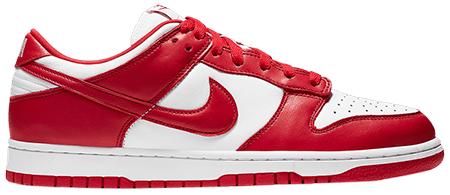 Join the Sneaker Hype Today
So the upcoming Nike Dunk Red drop is the closest you'll get to red Jordans if you didn't manage to cop any of the newer drops. If you're new to the whole sneaker scene and wanna join the industry, you need to get to know every part of it. A major player there are sneaker bots, so here's a guide on how to make use of them to get the kicks you dream of!
Tags: Nike, Nike Dunk, Nike SB Dunk
Posted in Nike, Sneakers 0 comments