The Chunky Dunky Gives a New Flavor to Nike SB Dunk!
From starting off as a renovated gas station in Burlington, Vermont in 1978, to being community conscious, Ben & Jerry's has done it all! Being a part of the community is what the company does best. (They even made the Citizen Cool documentary). This time, they're targeting a different community: the sneaker community. Along with Nike, they're dropping the delicious Chunky Dunky Nike SB Dunk!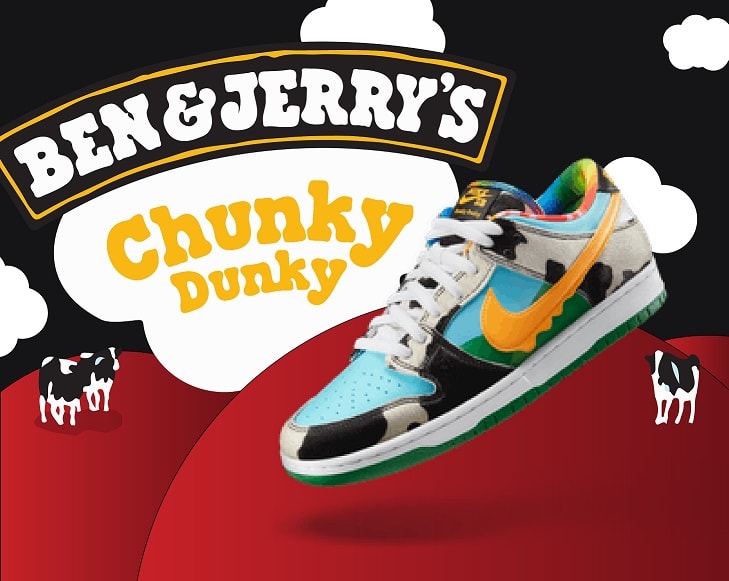 Nike x Ben & Jerry's Chunky Dunky Cooling the Summer!
What better way to cool off than ice cream after skating on a long hot summer day? Doing it while flexing the Chunky Dunky! Whether you wanna show your ice cream tastefulness, or just wear them for the looks, we definitely get it.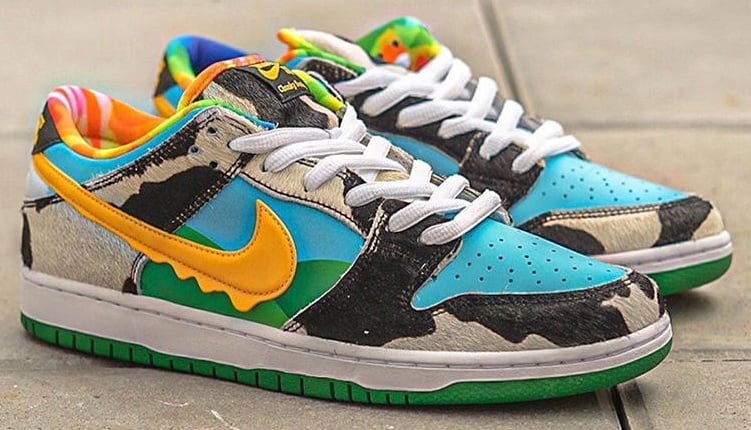 The Look Is a Whole Other Story
The Chunky Dunky SB Dunk dresses up in our favorite ice cream packaging in 2020. A faux fur cow print overlays the blue and green leather landscape uppers. A white midsole and green outsole are the only two plain parts of the kicks… Well, as plain as it could be with a cow print! But the best bits are definitely the melting yellow swoosh and the multicolor sockliner! Finally, the usual branding on the tongue features the words "Chunky Dunky". This is actually a play on their "Chunky Monkey" flavor. So all in all, the kicks will definitely turn heads!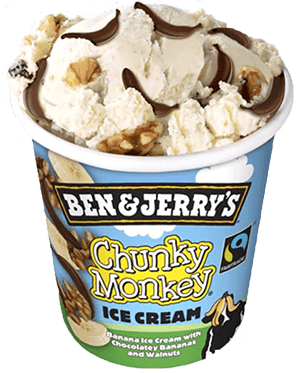 Release Details
The Chunky Dunky SB Dunks are receiving 2 release dates! Skate shops will release them on May 23, while the Nike SNKRS release is set on May 26, 2020. Retailing at $100, the kicks are currently reselling for a starting price of $1,135. That's 11+ times the original retail price. So the Chunky Dunky is obviously gonna be one of the memorable SB Dunks of the 2020 several years from now.
In other news, Nike Blazer 77 x Ben Simmons is dropping soon and worth checking out!
Chunky Dunky Is Worth the Cop!
The kicks are successful any way you put it! Whether you just want to rock some cool SBs, you got it. You're a sneaker collector looking for unique colorways? Duh. And with a high resale value like that? The resale game is too strong. So make sure you have NSB by the time the kicks drop, so you don't get stuck repaying that resale yourself!
Tags: Nike, nike sb, Nike SB Dunk, nike sb dunks
Posted in Nike 0 comments