Michael Jordan created a huge legacy on and off the court. Whether you're a sucker for basketball or just like the streetwear culture, the name (or crying meme) definitely passed by you! Air Jordans became a staple in every sneakerhead's collection. They're definitely cool and nice to flex, but these are not the only reasons they reached this popularity. The hype culture around them made them hard to miss out on. It also comes in handy that JB knows how to drop hype kicks. But why are red Jordans high up on the list of hot sneakers every time? Let's find that out right now!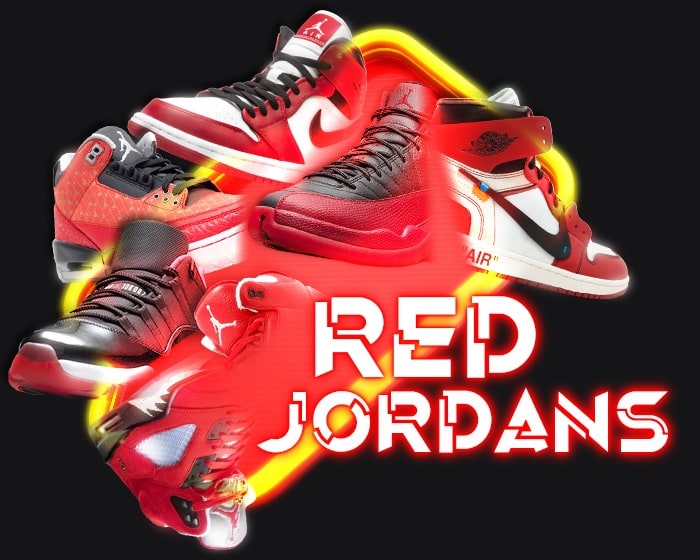 Why Are Red Jordans This Popular?
It's 1985, and Nike landed a deal with then-rookie Michael Jordan. And they were up to no good since day1! Their first pair of kicks, the mighty Air Jordan 1, came in the "Bred" colorway. However, the black and red sneakers broke the NBA uniform policy which stated that the kicks should match the uniform and the teammates' kicks. So, naturally, the NBA fined Jordan $5,000 every time he wore the kicks. But Nike being Nike, they turned that into the biggest marketing campaign. And that's how the NBA accidentally made red Jordans a whole mood!
Another reason for the popularity of red kicks is because this color is one of the official Chicago Bulls colors. So if anything, it subconsciously became the color of Jordan's legacy! Therefore, having a pair of red Jordans is like owning some of that legacy.
Top 7 Red Air Jordans
Disclaimer: We're not going to include the "Banned" Jordan 1 in this list. The colorway is beyond ranking, it's a part of sneaker history!
Air Jordan 1 Chicago
When we say red Jordans we can't help but think about the OG colorways! Although they weren't all red, they certainly made a lot of bangs. Anyway, the Chicagos were the first kicks that conformed to the league's rules and looked as hot as the OG! The kicks first debuted in 1985 and were an absolute success. However, that wasn't the last we saw of the pair because Nike retroed them in 1994, 2013, and eventually in 2015. And rumor has it that Jordan 1 Chicago is coming back later in 2022!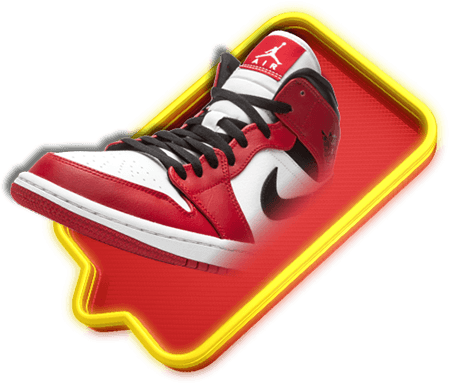 The Chicago Bulls Netflix documentary "The Last Dance" dedicated some time to the Jordan x Nike relationship. This resulted in the resale value of the 2015 Chicagos going up to $1,700 in 2020. And today, these babies are worth $1,960 on average. Lastly, a game-worn pair of OG Air Jordan 1 Chicago was sold in an auction for $560,000. That's 5 times the original estimate, just saying. The Chicago broke records multiple times in sneaker auctions, make sure to check them out here.
Trophy Room x Air Jordan 5 Retro F&F
Trophy Room is all about the Michael Jordan memorabilia and latest Jordan kicks, among other things. But that's not really surprising, considering that Marcus Jordan, MJ's son, is the owner. So the collaboration didn't come as a surprise, but the kicks were a whole other story. The F&F edition of the Air Jordan 5 made it one of the coolest-looking red Jordans. And it gave the crowds a new reason to love the not-so-popular silhouette. The kicks feature a red suede upper and a golden lace-lock that completed the luxurious look. The kicks are currently reselling for $3,690 on average!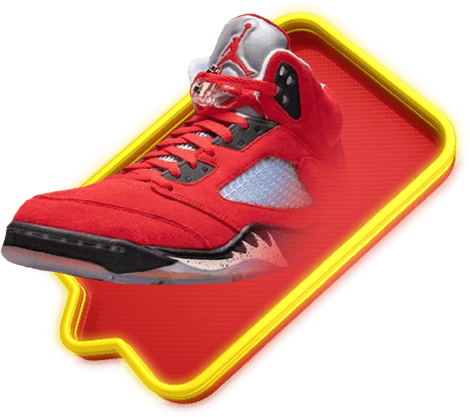 Air Jordan 3 Retro DJ Khaled "Grateful"
Another pair of red Jordans that didn't release. But we had to mention it because it's a show stopper! The kicks feature an all-red leather upper and red midsole, with a touch of the famous elephant print. The collab has the name of DJ Khaled's album and pairs were given randomly to fans who bought the album! You can find the kicks on resale platforms for $10K on average.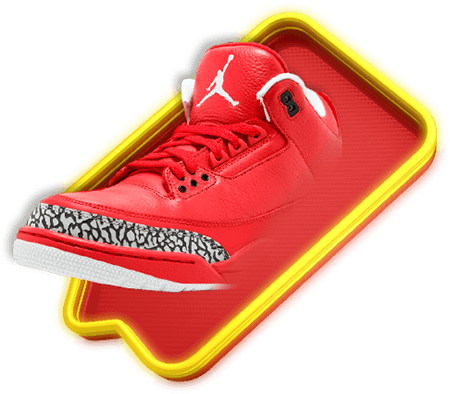 Off-White x Air Jordan 1 "Chicago"
Just when Yeezys were peaking and people were starting to worry about Nike, they dropped the Off-White bomb! The late Virgil Abloh took 10 Nike silhouettes and put his own touches on them. The star of the collaboration was the deconstructed Air Jordan 1 Chicago which currently resells for about $6,400. 3 years later, this pair is still Virgil's most successful pair!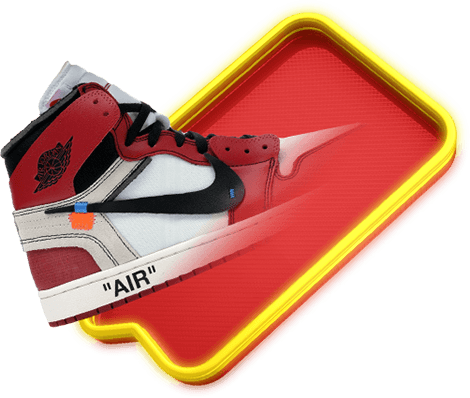 Air Jordan 12 "Flu Game"
Or should we say the "Food Poisoning Game"? Whatever it was, game 5 of the 1997 NBA finals was a memorable game for all basketball fans. But we also love us some kicks with a huge story, and Jordan 12 in its Bred colorway checks all our storytime boxes! Moreover, the kicks retroed in 2003, 2009, and 2016. And you can find the 2016 pair for $460 on average!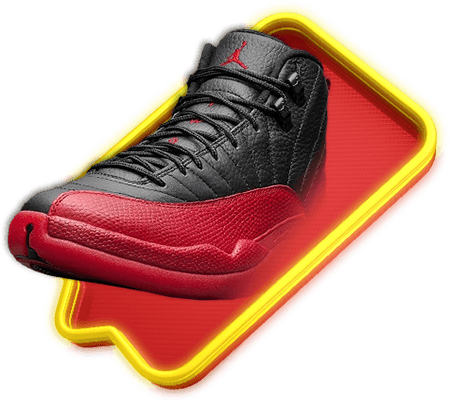 Doernbecher x Air Jordan 3 (2013)
Red Jordans for a cause! The Doernbecher Freestyle collab launched in 2004 with Nike giving children every year the chance to design their own kicks. All proceeds from collections sold go to the children's hospital. And every year has a memorable design that we all love so much that Nike makes them again! That's exactly what happened in 2013 when they dropped a special edition of the 2010 Air Jordan 3 Doernbecher. The 2013 kicks currently resell for $807 on average.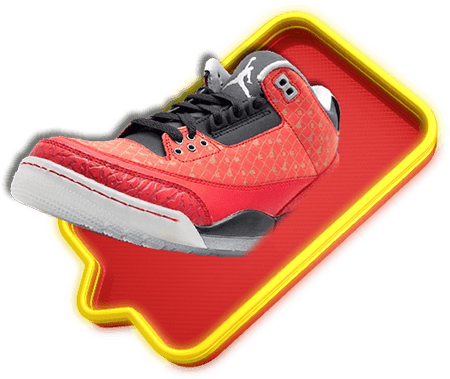 Air Jordan 11 Playoffs (Bred)
The last pair of red Jordans on our list are not so red but definitely deserve to be on it! The Bred Air Jordan 11 "Playoffs" is one of the kicks that have that nostalgic vibe stuck to them no matter the year. It's the pair of kicks that started the first title on the way to the second three-peat! The black mesh/patent leather upper looks amazing on the red outsole. To know more about the history of the colorway, read this! You can find the 2019 pair for $391 on average today.
Red Jordans Are Still Hot in 2022!
Now that we discussed the most memorable red Jordans throughout the years, there's more! 2022 was a pretty awesome year for sneakers, just like the last couple of years. That's why we decided to do a little recap of some of the best red Jordans we've seen!
Jordan 1 Retro New Beginnings
Can we just discuss how iconic this pack was? Not only because it had an Air Jordan 1. But because it included the mighty and ever-so-elusive Nike Air Ship! The AJ1 is worth around $1,400… alone! If you want the whole pack, you're talking about a couple hundred more at around $1,690!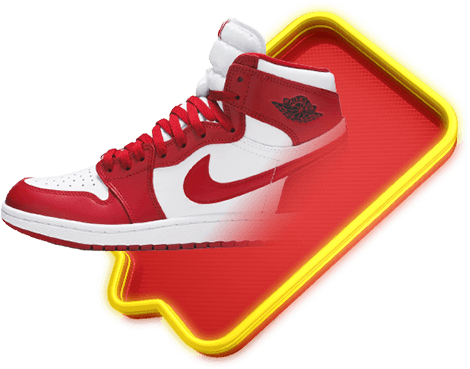 Jordan 1 Trophy Room
Alright, now this pair is probably the most controversial pair of 2021. But well, it's not like we didn't get any other scandalous drops. Many sneakerheads were disappointed at the L they got because it's an awesome pair that people would pay for. But if you wanna go for resale, you'll be spitting $2,128 on average!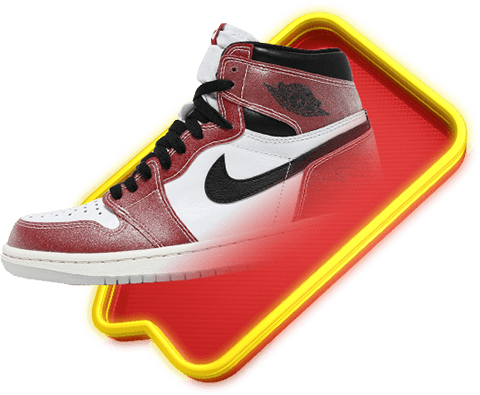 Jordan 1 Heritage
Another tribute to the long history of amazing red Jordan 1s. Jordan 1 Heritage is the alternative you can go for if you can't afford any of the previous options. But you'll still keep the drip if you know how to style them! Luckily for US residents, these babies didn't drop yet, and here's everything you should know about them.
Jordan 9 Chile Red
Last but not least, an all-red pair of Jordans is all you need! Jordan 9 Chile Red and its rumors have been going around for a while, and we're finally getting it. The silhouette is underrated if you ask us, but it's certainly worth the cop! Make sure you keep an eye out for any news about them before drop day.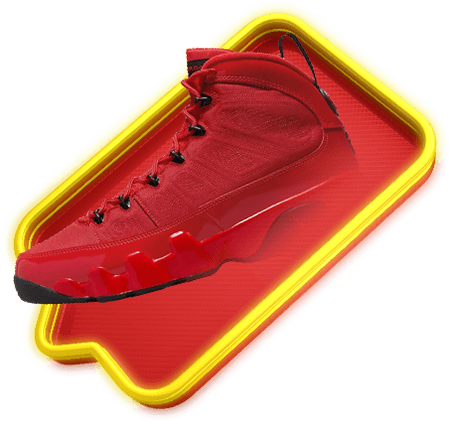 Red Jordans FTW!
Red, or Bred, Jordans will always be a crucial part of the sneaker culture. That's totally due to MJ's impact on the industry as a cultural icon. We all love us some red Jordans but that doesn't mean that other colorways are any less important! And there's always something more you can get, just make sure you know what to pick. And if you need a helping hand, here are some of the best kicks to resell in 2022. We can't wait to see what's in store for us for the rest of the year!