Welcome back to another session of our botting ABCs! We'll assume that you're picking up where we left off. But in case you didn't, we previously discussed what bots are and what they do! And today, we're gonna dig a bit deeper and discuss the different types of bots. And funnily enough, you'll discover that you encountered several of them without even noticing. So hop on for the e-ride we're gonna take!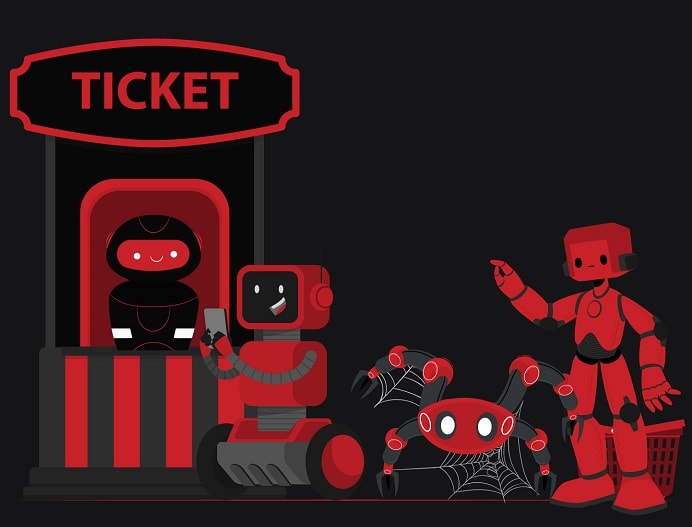 What Are the Different Types of Bots?
There are different types of bots that you can come across on the internet. The more the e-world expands, the more you're likely to bump into one. And as we previously mentioned, a bot's main job is to perform the repetitive tasks a human does, at a much faster pace! So what are the types of bots on the internet today?
Spider Bots aka Web Crawlers
Imagine the old-school encyclopedia. If you wanted an answer to a question you have, you had to look in the index, and look for the topic. Now, what if you had someone do it for you much much faster and saved it for later? That's exactly what web crawlers do. Search engines, like Google, use them to index pages. The bot browses the pages across the internet, downloads them, and finally indexes the content in them. So the next time you google any random thing and the answer pops up, we got the crawlers to thank!
Social Media Bots, or Simply Social Bots
So you follow a certain "influencer", and they have 10M followers, but just around 5k likes on their posts. How is that even possible? Well, if you browse their follower list, you'll find that most of them are bots! Their main job is to create fake accounts and increase the number of followers. Other bots are sometimes used to comment on posts and simply spam, so there you have it!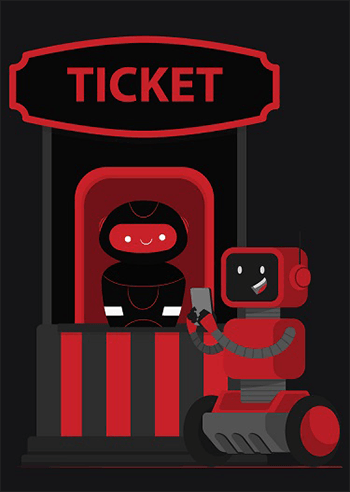 Ticket Bots
Your favorite artist is coming to your city soon for a pretty big event. You've been saving to buy a ticket for a long time, and the ticket sales will start now! You go in, and you find most of them sold out. What a bummer right? So many people managed to beat you to it. Well, don't beat yourself up fam, because that's the work of ticket bots. These types of bots usually buy tickets to popular events in bulk to resell them for much more later. That's why people consider them to be bad bots.
Fun Fact: The US put out the "Better Online Ticket Sales (BOTS) Act of 2016" that bans ticket bots from doing what they do. Now whether they succeeded or not, we still don't know! What we do know is that these bots seem to still be around today.
Chatbots
Okay, so we all asked this question at some point. Hey Siri, can you beatbox? And then we got a kick out of the boots 'n' cats 'n' boots 'n' cats! Anyway, the point is, the types of bots like Siri are what we call chatbots. The point of chatbots is to simulate human conversations and provide answers to your questions. But make sure you don't complicate your questions because they'll be harder to answer! Another example of chatbots is the very helpful support bot you find on shopping websites. Or any type of site really.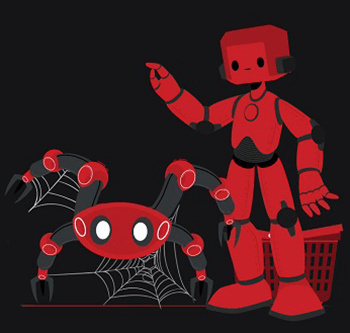 Sneaker Bots or Retail Bots: Our Favorite Types of Bots!
The sneaker industry is a big market with a lot of potential, and that's why everyone wants in. Hype sneakers are usually a source of easy cash on the resale market. Now if you're wondering who should get into the reselling sneakers, check this out. Sneakerheads are the people who usually benefit from sneaker bots. And make sure you never ask them these questions fam. But if you wanna know more about the industry, check out why we need sneaker bots!
Lately, though, we've been seeing more and more retail bots. The latest instance was when the PS5 launched and bots ate most of the stock! These bots work the same as sneaker bots; they buy the item and the owner flips them later. That's been around for a long time with collectibles too. So maybe investing in sneakers or collectibles is not a bad idea!
The Different Types of Bots Got You Dizzy?
That's alright fam, we've all been there at some point. You gotta be a beginner and take baby botting steps before you become an expert. And if you wanna kickstart your sneaker botting path, you gotta be in the loop. Lucky for you, we have the ultimate sneaker bot guide to get you started! Godspeed 🔥