New Balance is playing the game right. It's dropping heat while still keeping lots of options for people looking for a simple pair of kicks. And not only are they launching a new silhouette with Casablanca, but they are also blessing us with awesome colorways! Speaking of which, the Joe Freshgoods New Balance 990v3 definitely goes down the 'awesome colorway' alley. Read on to find out why this pair is doing everything right while keeping it drippy!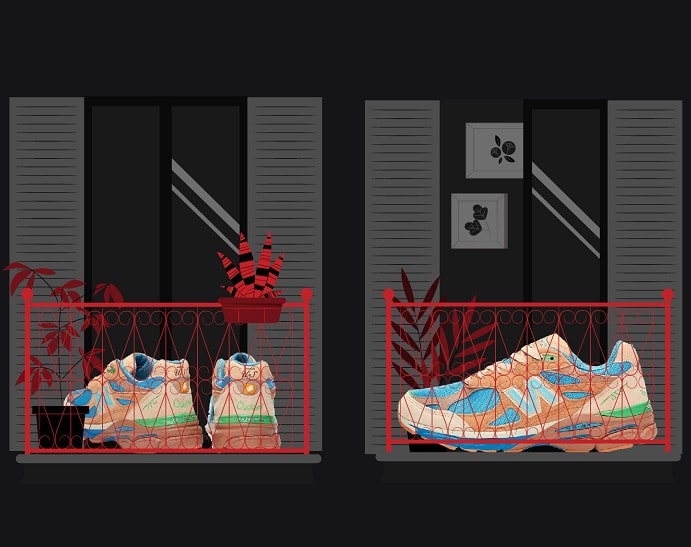 Who Is Joe Freshgoods?
Well, if you visit his website, you'll notice that it's pretty random and almost chaotic. According to the West Chicago designer, he's crazy and all over the place, and his website reflects that. Now he turned from clothes to sneaker designing with New Balance, and we're totally happy about it! But that won't be the first time, because he previously worked on a sneaker project with Converse! And honestly, with a portfolio like that, you wouldn't expect anything less than awesome.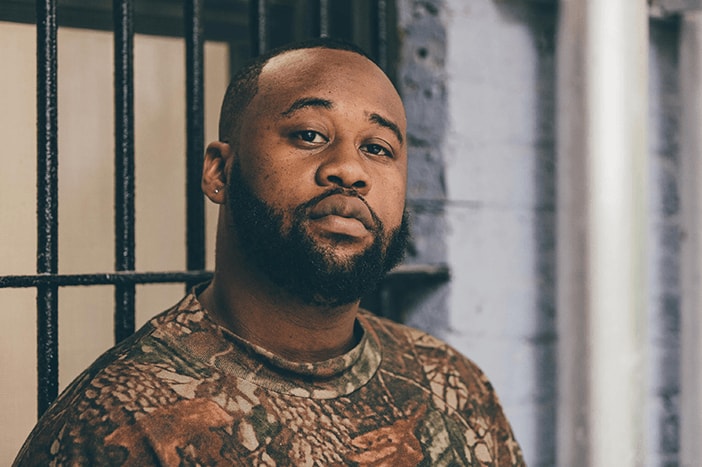 Joe Freshgoods New Balance 990v3 Is Lookin' Good!
Yes, Joe Freshgoods is an interesting designer, but why is this collab so relevant? Well, let's break it down together then! First off, the whole collab revolves around the concept of "outside" and how much that means to Joe. He only realized how much it meant to him when 2020 and the Covid-19 lockdowns hit. So the new Joe Freshgoods New Balance collab is all about being outside. And how the outside would look if it was a pair of shoes I guess.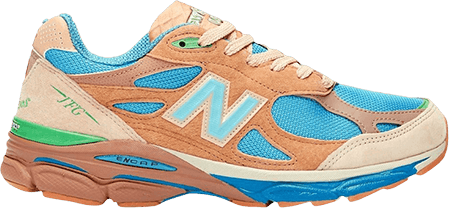 According to the designer, when you "smell like outside", that means you had a really fun day. So the upcoming colorway looks like outside from the sky blue mesh, to the earthy suede overlays! But is it really outside if you didn't sit in the grass somewhere? The ankle also has Freshgoods' initials. So all in all, the kicks look fantastic because even the silhouette looks good.
Release Deets
The upcoming Joe Freshgoods New Balance 990v3 will drop on September 10, 2021, for $220. It's gonna drop on the New Balance website and at select retailers! And along with the kicks, a whole "outside" apparel collection will be dropping. But the special bit about the kicks is not just the looks, but also the resale value! These babies are worth $721 on average in resale. So if you land on these, you'll be makin' cash like there's no tomorrow! And really, that's a great pair to get into the reselling business with.
More from Joe Freshgoods New Balance
The name must feel pretty familiar to you if you've been around for a while, doesn't it? That's because last year, the Joe Freshgoods New Balance partnership started with the "No Emotions Are Emotions" project. The collection was exclusive to a pop-up in Chicago, so you can see the appeal there. So February 14, 2020, was more than Valentine's day, it was a whole spectrum of emotions fam!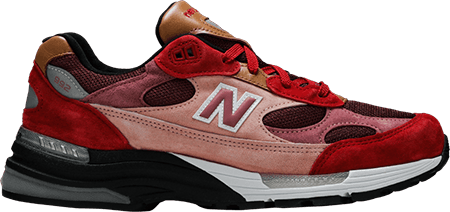 The collection featured an apparel collection with two sneakers to top it off. The Joe Freshgoods New Balance 992 rocked multiple shades of red and pink suede. And if you want a pair of these, then you gotta pay up, because these are worth $1,271 on average! Meanwhile, Kawhi Leonard's signature sneakers, the OMN1s, came in a black and pink palette. According to Freshgoods, the neutral face on the kicks "represent those who simply just let their work speak for them."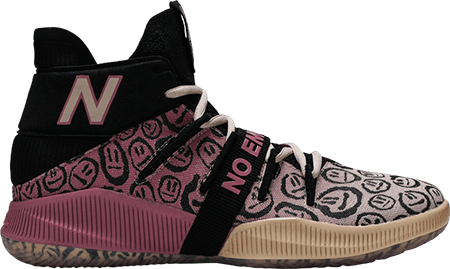 How to Get Kicks Like These?
When you look get releases like that, you know it's gonna be worth your while. So if you don't wanna miss the Joe Freshgoods New Balance collab, you need a sneaker bot. Here are 2021's best sneaker bots, you can thank me later. And make sure you budget correctly, because sneaker proxies and servers don't come for free, do they? Godspeed 🔥