Nike x Travis Scott AF 1: What Does October 2019 Hold for Us?
Who doesn't know Travis Scott nowadays? Whether we like his music or not, we can't deny that he's one of the most influential artists right now. His fame skyrocketed in a short span of time and he actually has a huge fan base. This makes any collaboration he goes for solute success.
This logic definitely applies to Nike's collabs with Travis Scott, all of them being very successful! And this October 2019, Nike is giving the crowd a new reason to lose their minds: The newest Nike x Travis Scott AF1 low. Let's take a look at their latest work of art!
Another Travis Scott AF1 low? Why?
This is not the first, nor the second, but the third Nike x Travis Scott AF1 low. Some might ask: Why another Air Force 1? What more could Travis Scott add to the shoe?
Before going into all of that, let's have a fast walk down memory lane!
The first Nike x Travis Scott AF1 collab was in celebration of the 35th anniversary of the Air Force 1. It dropped on December 3rd, 2017 and retailed for $150. And now, almost two years after its release, the shoes have an average resale value of $641! (Yes, that's four times its original price)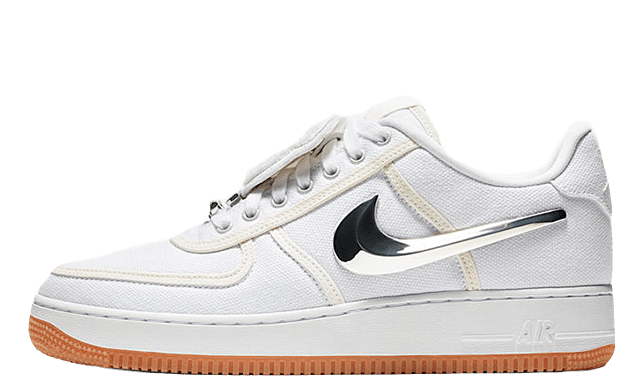 The second collab was the Travis Scott AF1 "Sail" which released on August 10, 2018. Also retailing for $150, the shoes' average resale value as of today is $423, three times its original value!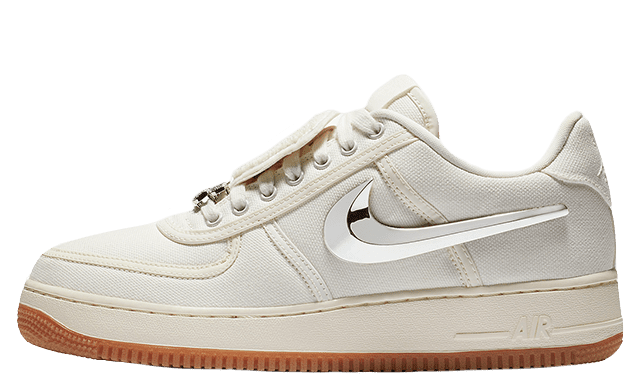 October 2019's version, however, is a major change from the previous neutrals. No clear pictures were available for these shoes besides the Instagram post that stirred his fanbase and the sneakerheads in general.
The first pictures we got to see of these sneakers were after Travis gave one of his "ragers" a pair of the unreleased shoes during his concert!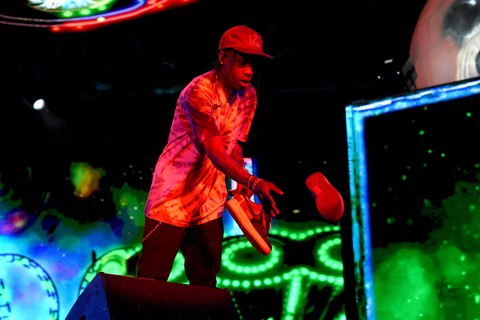 The Looks of It
The newest Nike x Travis Scott AF1 low features an upper with a unique mix of Corduroy, canvas, and leather. With printed details on the back and tongues. The color scheme gives off a major fall vibe. With a mix of black, brown and dark blue. The shoes also feature camo swooshes (too bad, not removable this time). To add to the mix, we've got Gum outsoles and an off-white "sail" midsole!
That's not it! The most noticeable feature about the Travis Scott AF1 low is the huge gold zipper covering the throat and laces. This zipper is – yes, you guessed it – removable!
The shoes will release this October 2019 in full family sizes. That makes the Travis Scott AF1 the first Travis x Nike collab to release in family sizes (unless of course, Travis Scott Air Jordan 6 releases first)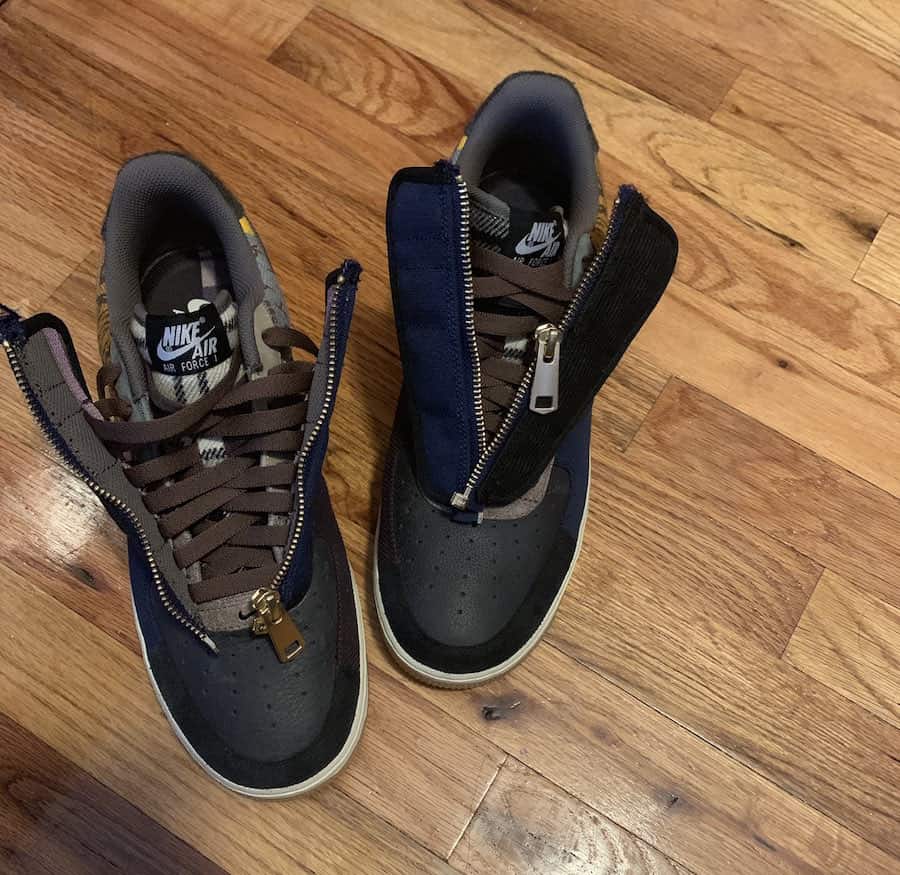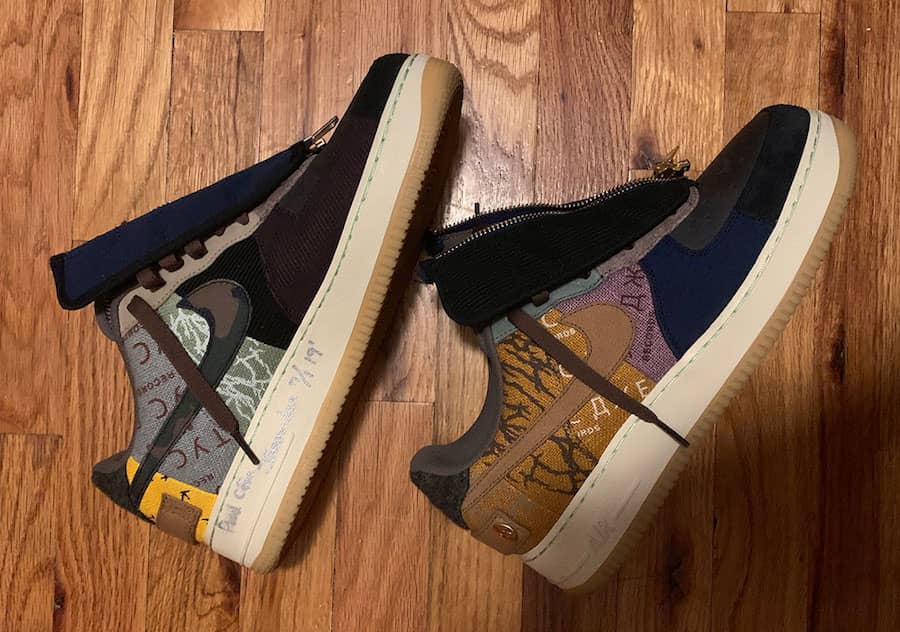 The prices of the Travis Scott AF1 will be as follows:
Adults: $160
Kids: $75
Toddlers: $65
What about the resale value?
Do we really need to talk about that? Every Travis Scott shoe collab ends up reselling for at least two times it original price, even if it's not even a garment!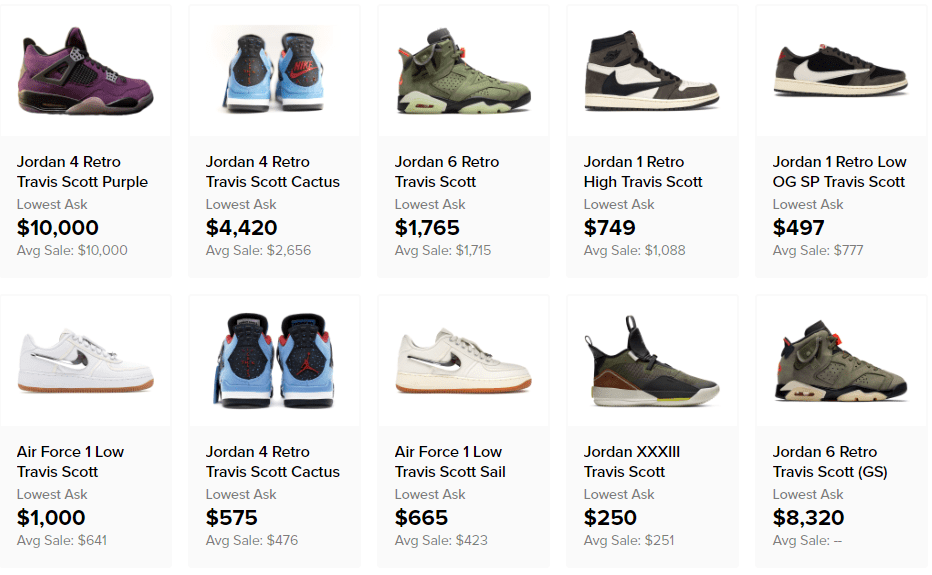 It's expected that this collab will score a high resale price, especially that it's a very different design and looks like a collector's item.
Conclusion
October 2019 will apparently bring many cool releases with it and one of the most hyped so far is the Nike x Travis Scott AF1 low. With an expected high resale price, these sneakers are definitely worth running your bots to cop and make good bucks in resale! And even if you don't want to resell and just keep the kicks for wear, you'll still need your bot to even stand a chance among the huge number of people going for the same cop!
Here's a guide for smart copping that you might find helpful.
Posted in Jordans, Nike, Nike Shoe Bot, Sneakers 0 comments