It's 2021, and the sneaker industry is an important part of every day (and sometimes high-end) fashion. But when it comes to what happened behind the scenes, not everyone knows deets. So today, we're gonna discuss one of the biggest brains in the industry who's also behind many awesome kicks. Who is Salehe Bembury, and why should you care about him? We're gonna answer that right now and get to know a pretty underrated sneaker designer!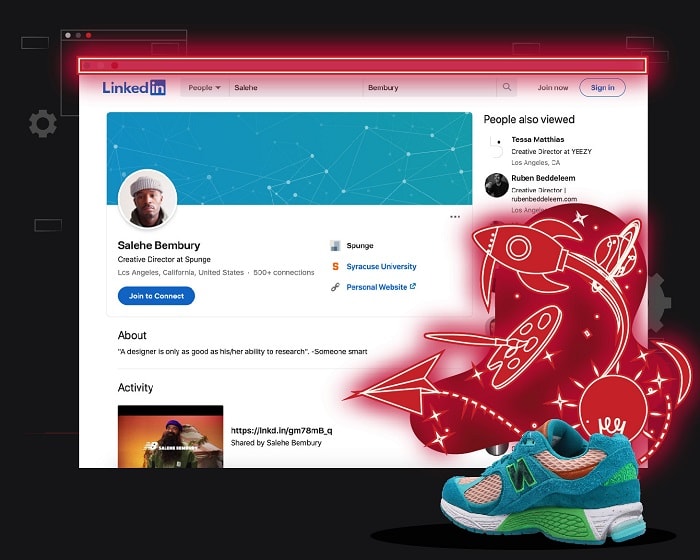 Salehe Bembury – A Lil Bio and Career Recap
Simply put, Salehe Bembury is a 35-year-old sneaker designer from New York. However, he's much more than that fam! He's a sneakerhead to the bone as every New Yorker usually is, especially in the 90s. After graduating with a degree in industrial design, Bembury's career was nothing short of successful. He started his career at Payless, and it was uphill from there on! His next gigs included footwear design at Cole Haan, and then Greats!
But when Yeezy comes and recruits you in 2015, then you know that you made it into the sneaker world. In fact, Salehe Bembury helped with the design of the fantastic Yeezy 350 V2, and the 750s! Now that you're there, the only way is up, and up for the designer was Versace. From senior designer to vice president of men's footwear and sneakers, Salehe didn't hold back.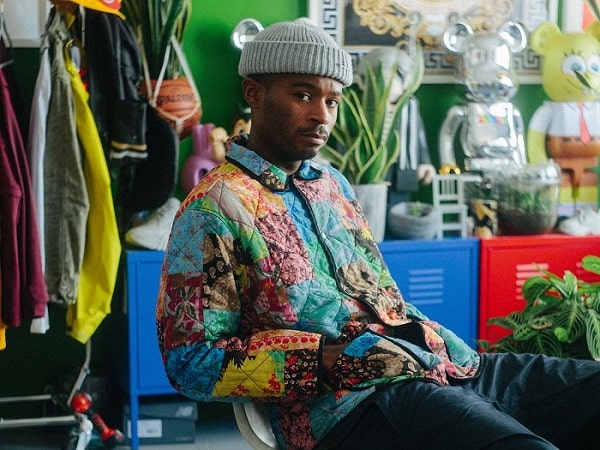 New Balance Shines a New Light on the Sneaker Designer!
A sneaker in your name means one thing: you just hit it big in the sneaker industry. And honestly, we can't tell who actually benefited more from this collaboration. New Balance broke into the world of hype sneaker collabs thanks to Salehe Bembury. And in turn, the designer got his name in the books of every sneakerhead and hypebeast out there.
A Recap of Salehe Bembury x New Balance
Okay so we just discussed the collab, and we can't skip the awesome kicks we have so far. And side note: having Jesse Williams as the face of the sneaker campaigns? Now that's genius! We kinda really dig the aesthetic and theme too. So let's check these babies out right now!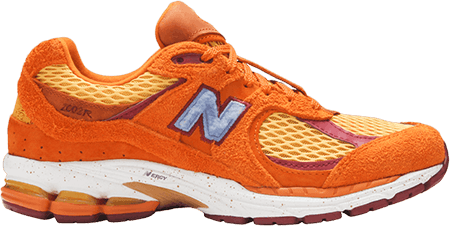 New Balance 2002R Salehe Bembury Peace Be The Journey
Release Date: 10/23/2020
Retail Price: $150
Avg. Resale Value: $378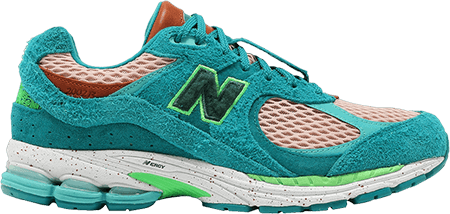 New Balance 2002R Salehe Bembury Water Be The Guide
Release Date: 6/25/2021
Retail Price: $150
Avg. Resale Value: $280
Who Doesn't Like a Scavenger Hunt?
I mean, if you're gonna drop a sneaker in style, it better be through a scavenger hunt! Only 50 pairs of the Salehe Bembury New Balance Test Run 3.0 were made. And people had to go on a hunt to find them all around LA neighborhoods! The pair's name is naturally "Finders Keepers" because if you found the pair, it's yours for free. Bembury also provided clues through his Instagram stories, so really, it was quite the hunt!
Avg. Resale Value: $1,678
One More New Balance Collab Won't Hurt
Once again, Jesse Williams appears on our screens to announce a new collab, silently. The new Salehe Bembury x New Balance Yurt 574 will come equipped with… a whistle? Just in case you ever wander off in an isolated area and wanna call for help I guess. So far, we saw teasers of two colorways. The first is a grey colorway, while the other comes in an interesting palette of green, red, and navy blue.
Salehe Bembury Crocs – A New Take on the Comfy Companions
If you're not a Crocs fan, you should totally skip this, but I'll be judging you silently. But honestly, the upcoming Crocs collab is pretty cool. The clogs underwent a complete redesign and reappeared in a fingerprint-like look. Well, fingerprints are the inspo behind these babies. Teasers showed us three colorways: white, brown, and green. According to Salehe Bembury, the official names are Spackle, Menemsha, and Cucumber.
View this post on Instagram
These could pretty well be great Yeezy Foam Runner alternatives. However, some people already consider the collab a rip-off of the Foam Runners. But we can't really talk about rip-offs when the RNNR looks like a sneaker that already exists. Anyway, if the new Salehe Bembury Crocs collab is your cup of tea, we fully support you. The shoes will drop in December 2021, and that's all we know so far. For more info, keep it locked on our blog! Godspeed 🔥