Fake Yeezys Are on Top of Our List of Most Epic Lawsuits!
It seems like 2021 and controversies are going hand in hand! But you know you struck a nerve when it's about fake Yeezys. Usually, a lawsuit follows fake sneakers and apparel like a shadow. So, if you're looking for some juicy lawsuits and legal drama, you're in the right place! What are the most memorable lawsuits of the industry, and why is Kanye West in the middle of them? Let's find out, shall we?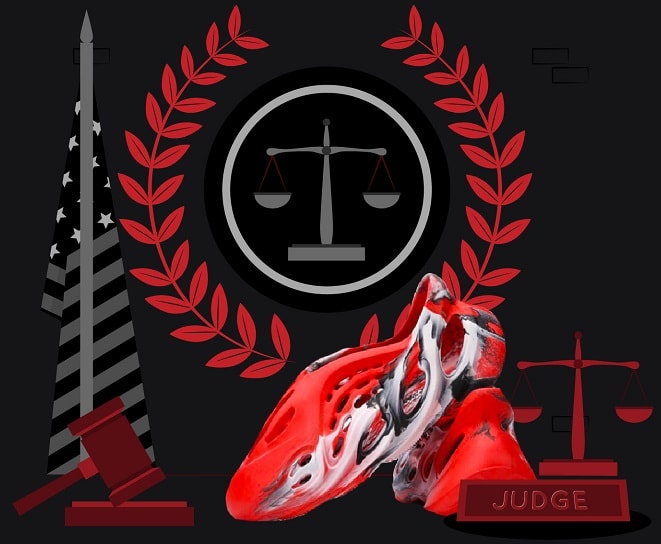 Fake Yeezys Are Always Controversial
Walmart just woke up and chose violence. No, but really, the sneaker industry just found out one day to find Yeezy Foam Runner replicas in pretty colorways. So yeah, they're definitely fake Yeezys. We know Kanye wouldn't drop more than one colorful pair at a time man. Anyway, the real story is that a third party was selling the fake Yeezys through Walmart. That didn't stop the lawsuits from Kanye and Yeezy to rain on them though!
The knockoffs retailed for about $24 in comparison to the real deal's $80 and even higher resale. Maybe that's okay with people who don't religiously follow Yeezy releases. But real sneakerheads know fam, they always know. Walmart removed the kicks from their website following the drama. But they're still being sold on other websites, so who needs Walmart huh?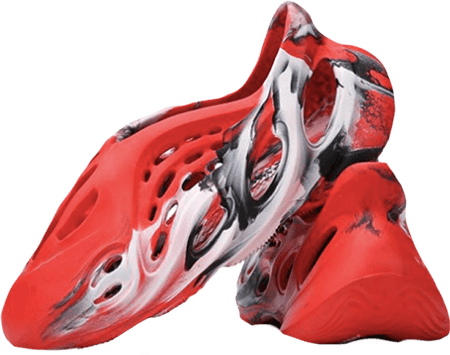 Supreme Lawsuits – When Fake Yeezys Can't Even Compare!
So Supreme is a streetwear giant by all means. And the bigger you get, the more lawsuit-prone you get, especially if you live thanks to controversy! This makes us ask the question: fake Yeezys who? Anyway, we're gonna address the biggest of many legal battles that the Supreme went through. We know, there are so many, but we prefer getting to the main course, don't you?
Louis Vuitton x Supreme – Enemies to Lovers
If you ever read YA novels at some point, you know that the Supreme LV relationship checks all the boxes! It all started back in 2000 when Supreme literally ripped off the French fashion house's monogram print. So, LV quickly slapped Supreme with a cease and desist, and that was an interesting start to a beautiful partnership!
And 17 years later, Louis Vuitton and Supreme dropped a collaborative bomb! That was one of the signs that high-end fashion and streetwear finally started riding the same wave. LV is also taking the blend seriously with an upcoming Nike Air Force 1 collab thanks to Virgil Abloh!
Supreme x Supreme Italia
As our dear Michael Scott says: Well, well, well… How the turntables. You know, what goes around comes back around, aka karma! So Supreme the king brand of lowkey ripoffs actually got ripped off. So the trademark thing is actually pretty complicated. You can't really trademark common words like "supreme" according to the US patent and Trademark Office. That didn't stop the brand from expanding though. It clearly didn't stop ripoffs either. You can read all about Supreme Italia here!
Air Jordan vs. Qiaodan Sports
Imagine somebody slapping your name in another language, on goods that your brand already produces. Seems like shady business, right? That's exactly what it is, very sketchy and worth $46,000 in emotional damage according to courts. So some backstory for you. Jordan Brand has been in a legal battle with the Chinese company since 2012. They literally have around 80 lawsuits against them, and it's been going back and forth since then.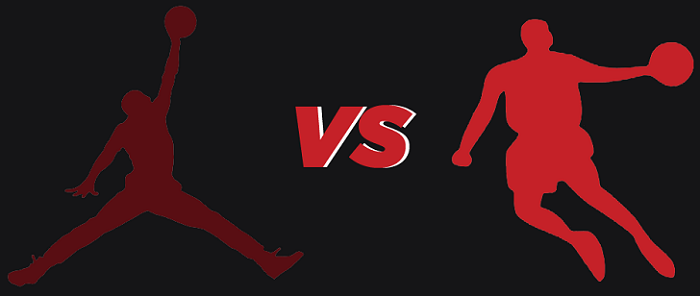 In 2018, Qiaodan Sports accused Nike of infringing their trademark, which is kinda ironic! So, kudos to the legal team of Jordan Brand for putting up a good fight. All we have to do is sit tight and watch how the event will unfold later on! And in 2022, the battle will turn 10 years old, maybe they'll reach an end by then?
Satan Shoes vs Nike – Putting Fake Yeezys in Perspective
Well, at least the fake Yeezys didn't have human blood in them, right? Nike hit MSCHF with the lawsuit faster than they could say "Lil Nas X"! The custom Air Max 97s were pretty expensive, going for $1,000+. However, MSCHF and Nike settled the argument by voluntarily recalling the kicks from the market. So, no harm no foul! You can read more about the kicks here if controversies like that float your boat.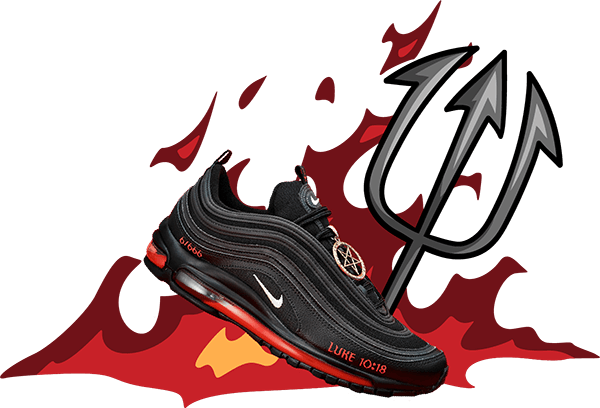 Are Fake Yeezys the Worst Thing in the Industry Today?
Ugh, we wish! There are many fake sneakers that could tick you off more than Yeezys. At least the knock-off Foam Runners are worth looking at. Anyway, since it's getting trickier to know the difference between real and fake kicks, you should always stay alert. And keep it locked on our blog for the latest releases that will be worth your time and copping efforts!
Tags: Fake sneakers, Fake Yeezys, Kanye West, Michael Jordan, Nike, supreme, Yeezy
Posted in Sneakers, Yeezy 0 comments