Today, we're gonna settle a decades-old debate. Why is the Jordan 1 Mid not as popular as its High counterpart? Generally speaking, so many people in the industry look down on this silhouette. But where does this discrimination originate from? And why should they be in every sneakerhead's shoe closet? Here's everything you need to know about them, with a dash of our opinion!
Jordan 1 Mid – The Origins
Alright so, Jordan Brand introduced the Mids in the 2000s as a more "lifestyle" alternative to the Highs. You know, who needs all that ankle support when not playing basketball? However, die-hard Jordan fans don't really care for something that MJ didn't wear. So here's a negative point in the Mids' arsenal. Next up, we have the reselling industry, which seriously looks down on these. Why? Because their availability ruined their hype. And if you're a reseller or a hypebeast, you'll only care about the monetary value.
However, we should acknowledge the fact that some Jordan 1 Mid colorways are valuable on the aftermarket. And naturally, that's because they were very exclusive or special editions. But we really think that Jordan 1 Mid deserves more love than it gets. Read on for a piece of our minds!
Reasons to Give Jordan 1 Mid A Shot
First of all, Jordan 1 Mid is indeed an easier-to-wear alternative to the High tops. So if you're in a hurry and don't wanna go into the hassle of wearing the highs, go for these. Second, the Mids are usually the less expensive alternative to the Highs. However, we don't want it to be a rebound of the high tops though. Because when you rock kicks, you should love your way into it. Third, Jordan 1 Mid comes in so many colorways, and some are exact replicas of OGs! So really, what more does one need to love these babies?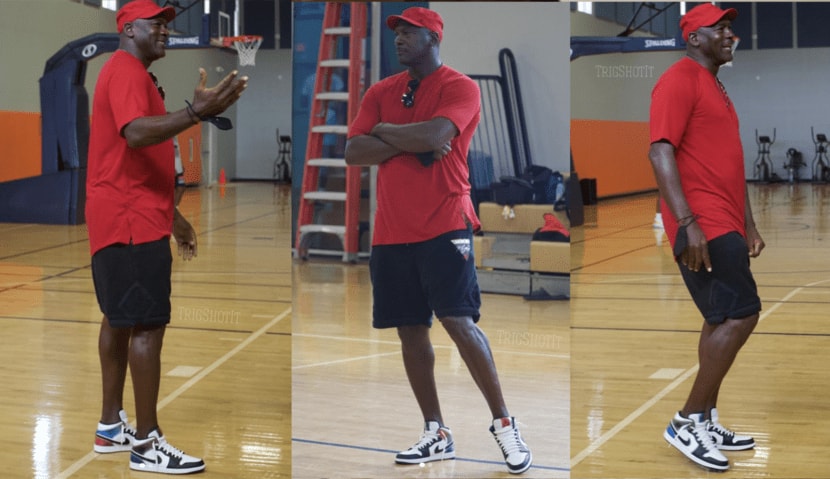 Last, but not least, if Michael Jordan can rock them, then why won't you? We ain't throwing shade, and it's definitely a JB marketing strategy, but we all wanna be like Mike! And when we saw him wearing the heat reactive Jordan 1 Mid, we fell in love. But then again, when the GOAT wears kicks, we want them. It's always been like that, and no regrets!
Our Favorite Jordan 1 Mids!
So this bit is totally not objective, but we kinda think you guys will agree that these babies look good. And if you don't have them, maybe it's time for a sneaker collection upgrade! Or, maybe keep an eye on our blog for more news about awesome Mids.
Melody Ehsani Jordan 1 Mid "Fearless"
So we don't wanna be those people, but this is the best Jordan that Melody Ehsani and JB gave us. The kicks celebrated the Flight legacy while giving a major shoutout to the ladies out there. The Fearless collection was a pretty big thing in 2019, and it mostly still is! Today, the mismatched pair is worth $1,200 on the resale market.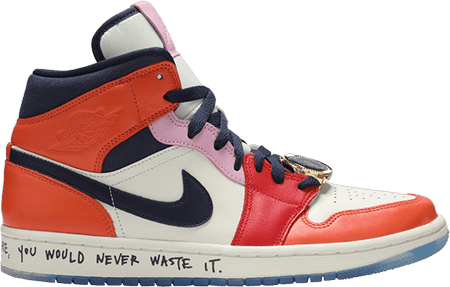 Chicago AJ1 Mids
A classic colorway is always a win in our colorway. But when it's the Chicago on an AJ1, you bet that we're digging these babies! And if you think the Mids are worth a shot, this is the perfect place to start. You can get them on the aftermarket for $213 on average.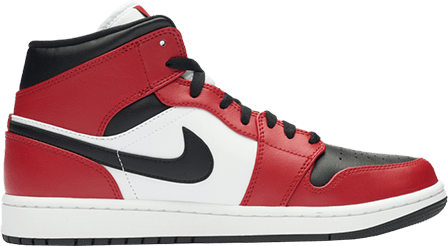 Jordan 1 Lakers Mids
We can't really discuss Jordan 1 Mid colorways without choosing another classic. I mean, who wouldn't know the signature yellow and purple Lakers colors? The SE Jordan 1 Mid Lakers will definitely take your outfits to the next level if you style them right. You can get these babies for around $490. And if you own them, well, you can either flex or flip. Your call.