Being a female sneakerhead in a male-dominated industry is a tough business, but isn't that the case everywhere? However, to every lady out there looking for the perfect Jordans, Melody Ehsani Air Jordan 1 has got you covered.
But who is Melody Ehsani?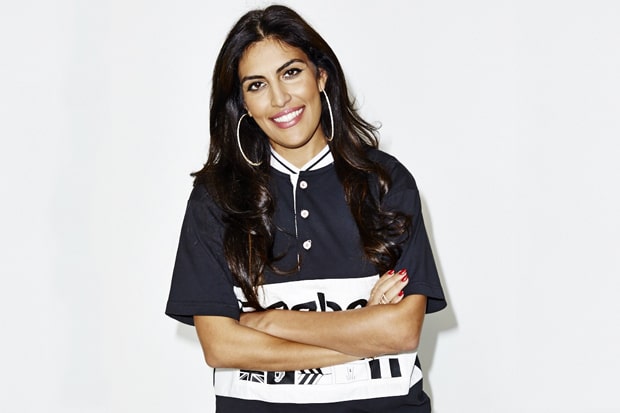 Well, Melody Ehsani was born and raised in Los Angeles to a Persian family. She applied to law school just like many of her relatives because it was the norm to have a "reputable" job. However, Melody decided to break the stereotype and do what she really excels at, design.
Ehsani believes that design is what she was born to do and she likes to empower girls and women through her work. The best thing is a portion of the price of all ME. items goes to the education of women. 
Initially, Melody Ehsani collaborated with Reebok on a sneaker collection, and that's how she broke into the sneaker industry. Now, Jordan Brand and Melody Ehsani collaborate in the latest Fearless collection to give us her unique take on the Air Jordan 1 mid. 
Melody Ehsani x Air Jordan 1 Mid "Fearless"
The latest Air Jordan 1 Mid is releasing on November 15, so that's in 2 days. The sneakers are a feast to the eye even at first glance! Maybe that's due to the mismatched colors of the pair. The right shoe has a popping orange, red and pink upper while the left one dons an upper of green and two different shades of blue.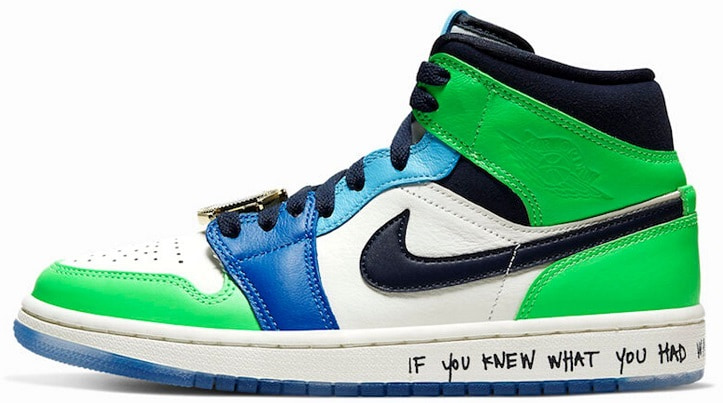 If all that colorfulness isn't enough to catch your attention, the gold watch dubrae should be! Melody Ehsani's trademark "ME." appears on the watch along with the number "23" which we all know is Michael Jordan's basketball jersey number!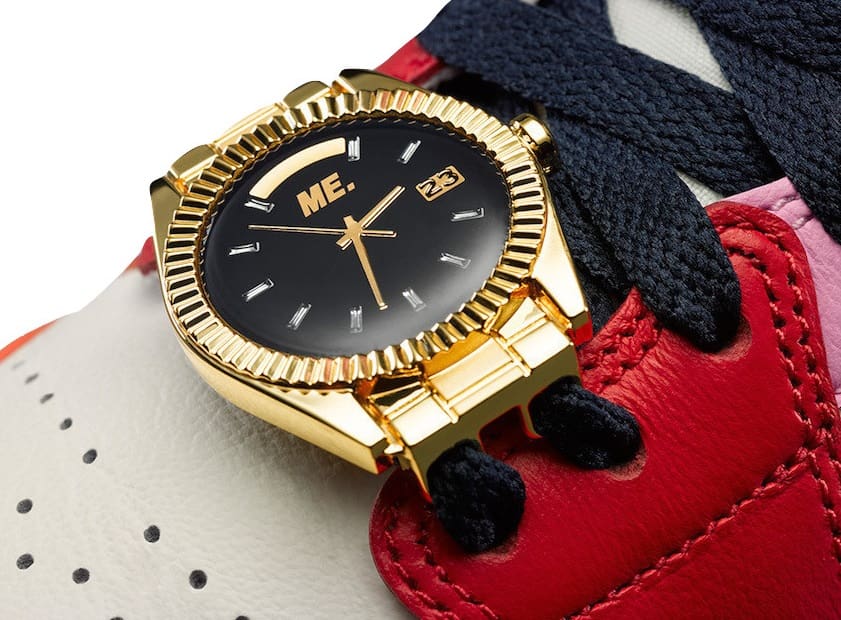 Now we get to an interesting addition to the Air Jordan 1 Mid. Motivational quotes and Melody Ehsani's signature marks are visible through the translucent sky blue outsole. However, the most interesting quote is on the back end of the midsole. It says "IF YOU KNEW WHAT YOU HAD WAS RARE, YOU WOULD NEVER WASTE IT." This quote is by the author Julie Burns Walker who wrote "The Little Book of the Soul's Big Journey".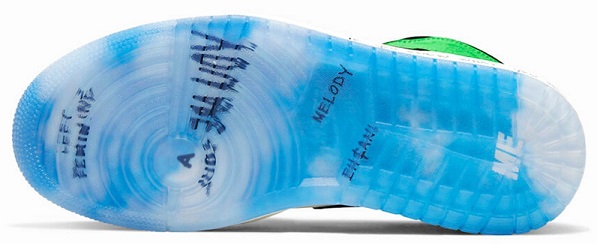 It is worth mentioning that, naturally, the sneakers will be women exclusive to fit with the women empowerment theme! It's nice to have something purely for the ladies huh?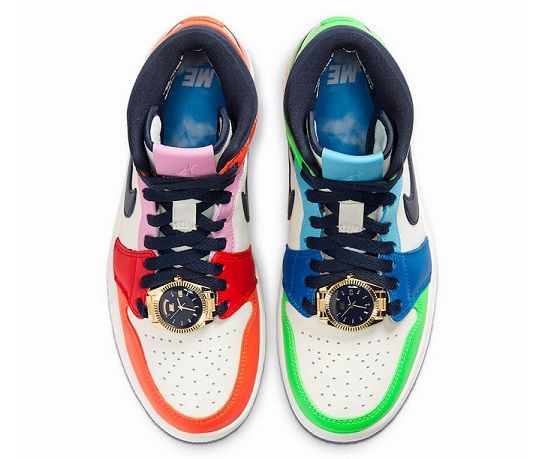 The Melody Ehsani Air Jordan 1 Mid will retail for $130. Usually, Air Jordan 1 mids don't resell for much. But, these kicks are worth it because they are the kind of kicks you'll regret not having in your collection. Why, you ask? It's because they are currently reselling for an average $475, and who knows, this value might go up later on! The sneakers are doing so well because they're a combination of good looks, interesting colors, Jordan history, and Melody Ehsani's motivational goals!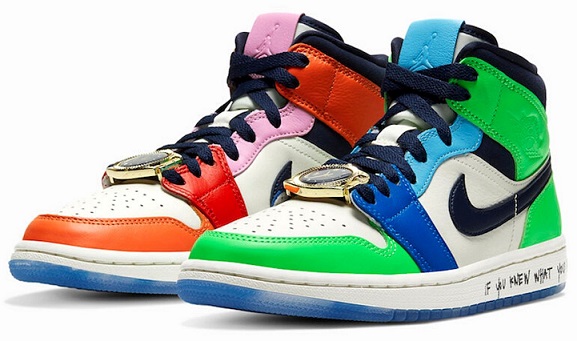 Conclusion
Finally, women empowerment never felt so stylish! Having several women exclusive Air Jordan 1s in the Fearless collection speaks volumes. So to all female sneakerheads out there, Melody Ehsani x Air Jordan 1 Mid has got your back. And to all the male sneakerheads, go treat the women in your life with these kicks! If they think they can't wear them with anything, just show them this guide and they'll be flexing their Jordans in no time! (Maybe even better than you)
Get your bots ready and get copping! You won't regret it.