Air Jordan 1 Colorways That Will Steal The Spotlight This Fall!
Air Jordan 1, aka the one that started it all, was Jordan Brand's, first baby! Back in 1984, Nike and Michael Jordan collaborated and released the first-ever of Jordan 1 colorways on April 1985. The shoes were black and red and violated the league's uniform policy because when MJ does it, he does it with a bang. Did you know that he got actually fined $5000 for each time he wore the shoes to a match?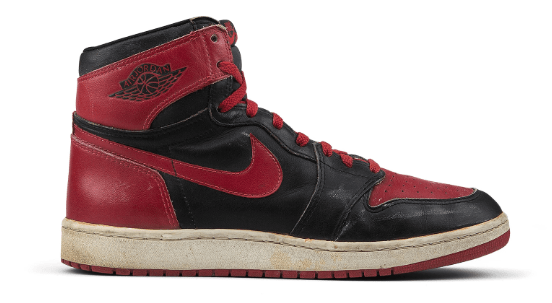 The AJ1 instantly became a fan favorite since everyone wants to feel special and the AJ1s give you just that! After the first release, a lot of new Air Jordan 1 colorways and silhouettes soon followed!
Today, 34 years later, the hype still hasn't died and the AJ1 is here to stay. This season, we're getting three different Air Jordan 1 colorways!
AJ1 High OG "Fearless" for Women
The new Air Jordan 1 colorway this time will be for women and will sparkle! The shoes will feature a black and metallic rose-gold upper which has a dotted texture. Fancy!
In fact, the uppers feature a scale-like texture very much resembling the AJ1s SP Gina.
The midsole and outsole are both white with black rubber lining on top. The wings logo is pinned to the collar of the shoes.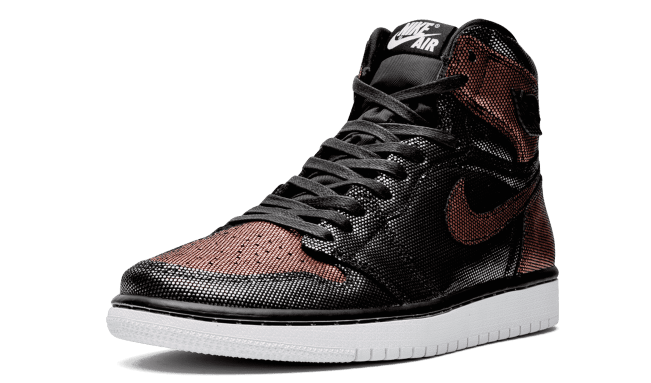 Release Date: October 22, 2019
Retail Price: $160
Style Code: CU6690-006
AJ1 Shattered Backboard 3.0
Although it's a major disappointment when compared to the previous versions of the SBB, the newest Shattered Backboard is slowly winning over the crowds. With its black and starfish orange patent leather, it sure is eye-catching. To add to its eccentricity, the AJ1 midsole is not the usual white! It's actually pale vanilla. Giving off a vintage kinda worn-out feel and that's not what you usually want when you buy brand new sneakers.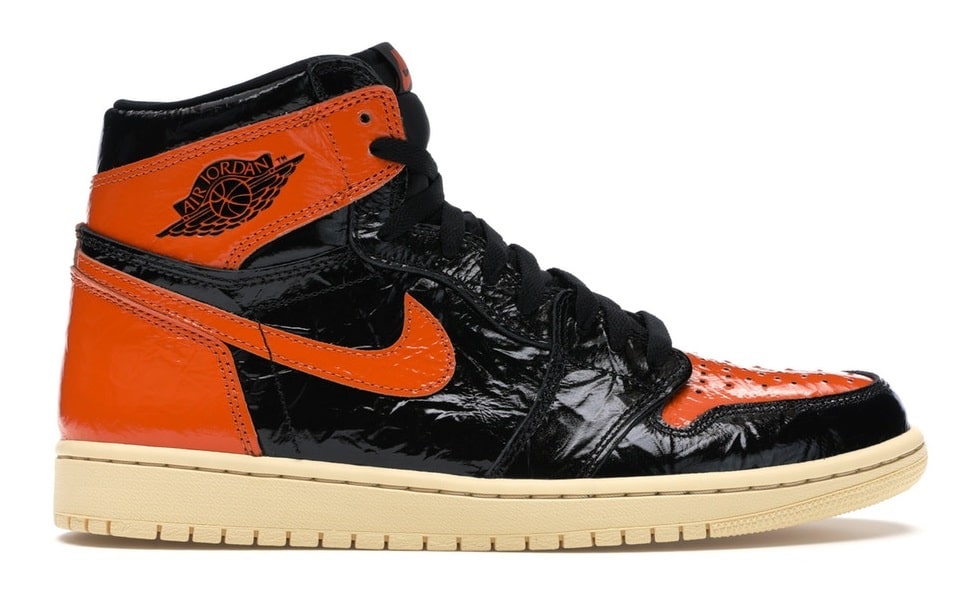 Release Date: October 26, 2019
Retail Price: $160
Style Code: 555088-028
The average resale value of the AJ1 Shattered Backboard 3.0 is $450 for now. However, we know how the resale market is never stable and AJ1s are must-haves so this value will definitely change! 
AJ1 Retro High OG "Fearless"
Jordan Brand celebrates the 10th anniversary of Michael Jordan's induction to basketball Hall of Fame with a new Air Jordan 1 colorway, naturally! The newest colorway will have a white patent leather upper with varsity red and blue overlays. The midsole is a simple white with a hot red outsole and a black wings logo is actually sewn onto the collar.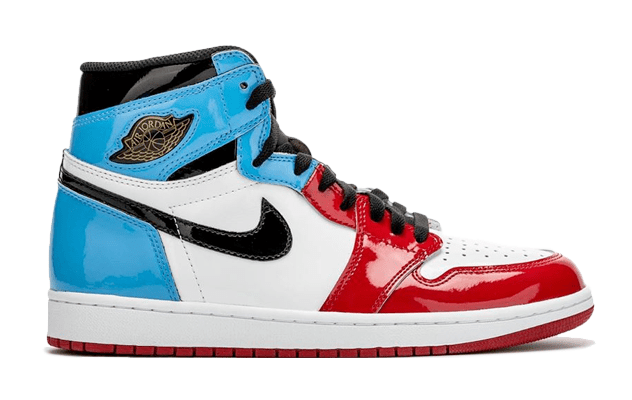 Release Date: November 2, 2019
Retail Price: $160
Style Code: CK5666-100
Currently, the average resale price of "Fearless" is $451. That's around 2.5 times the original price, neat!
AJ1 "Who Said Man Was Not Meant To Fly"
If you're a Michael Jordan fan then you've probably heard this phrase before didn't you? This was the phrase used for one of the first Air Jordan 1 commercials in 1985. And this black Friday, in memory of this commercial, a brand new Air Jordan 1 colorway will see the light. This AJ1 is dubbed "Who said man was not meant to fly?" or more simply "Meant to fly". The shoes will feature a new take on the usual black, red and white colors. White leather is used in the upper and red leather will simply be lining the black leather overlay. The famous phrase is also printed on the insole! This shoe is really dedicated to making us feel like we're flying isn't it?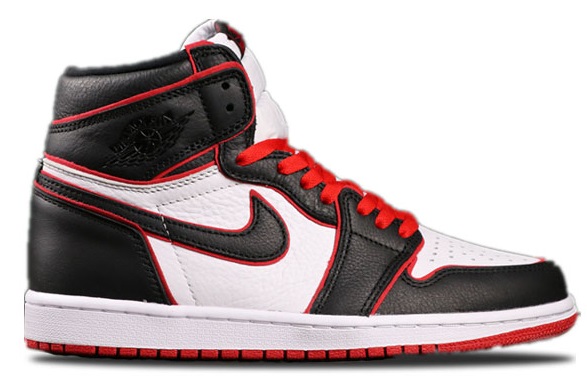 Release Date: November 29, 2019
Retail Price: $160
Style Code: 555088-062
As for resale value, none is available yet. But, a quick glance at the average resale values of previous AJ1s is enough to tell us that investing in a pair will never go to waste.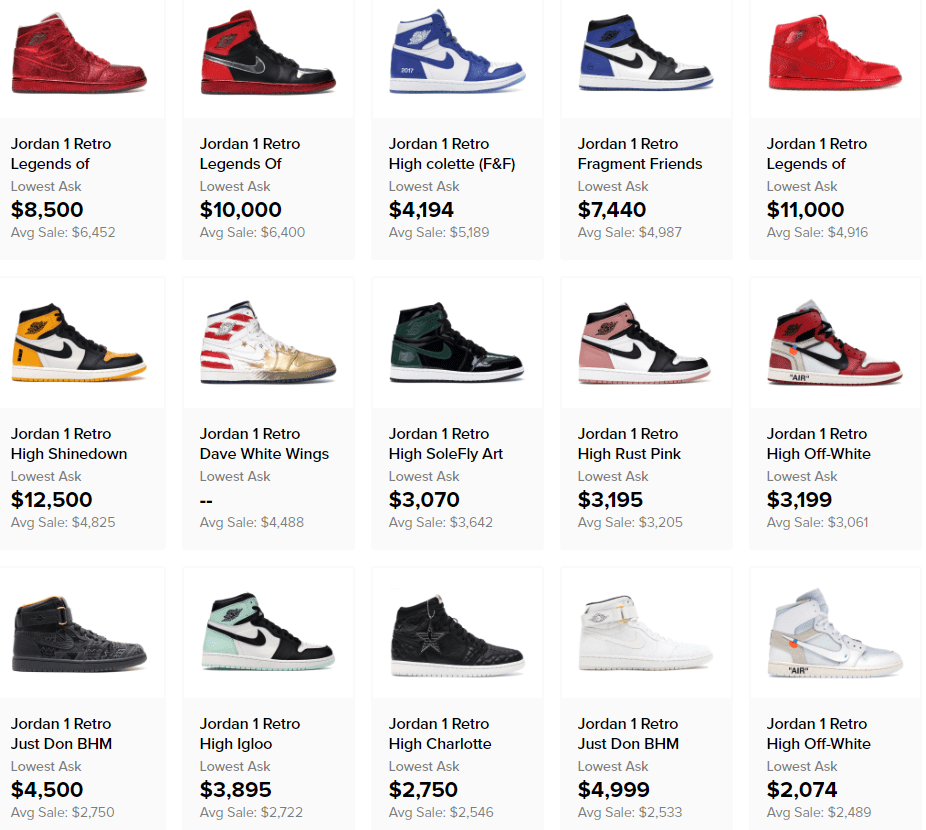 How to cop?
Copping a pair of Air Jordan 1 is the dream of any sneakerhead at all seasons. You're not really a part of this industry, or even basketball if you don't own an AJ1. But how can you possibly do that when they're so hyped and sought-out?
Well, that's easy. You should run a sneaker bot!
If you're still in the dark, sneaker bots are programs that help you pass all other hungry sneakerheads and straight to the sneakers of your dreams. Whether you're eyeing the Air Jordan 1 or the Yeezy 350, a sneaker bot like NSB, is probably your best and only chance to get a pair. Or a lot more than that! There really is no limit to how much you can win using NSB. There's also no limit to the profit you'll make if you decide to flip these goodies!
You can also read the tips on how to use the sneaker bot if you still have some doubts!
Will the hype die down?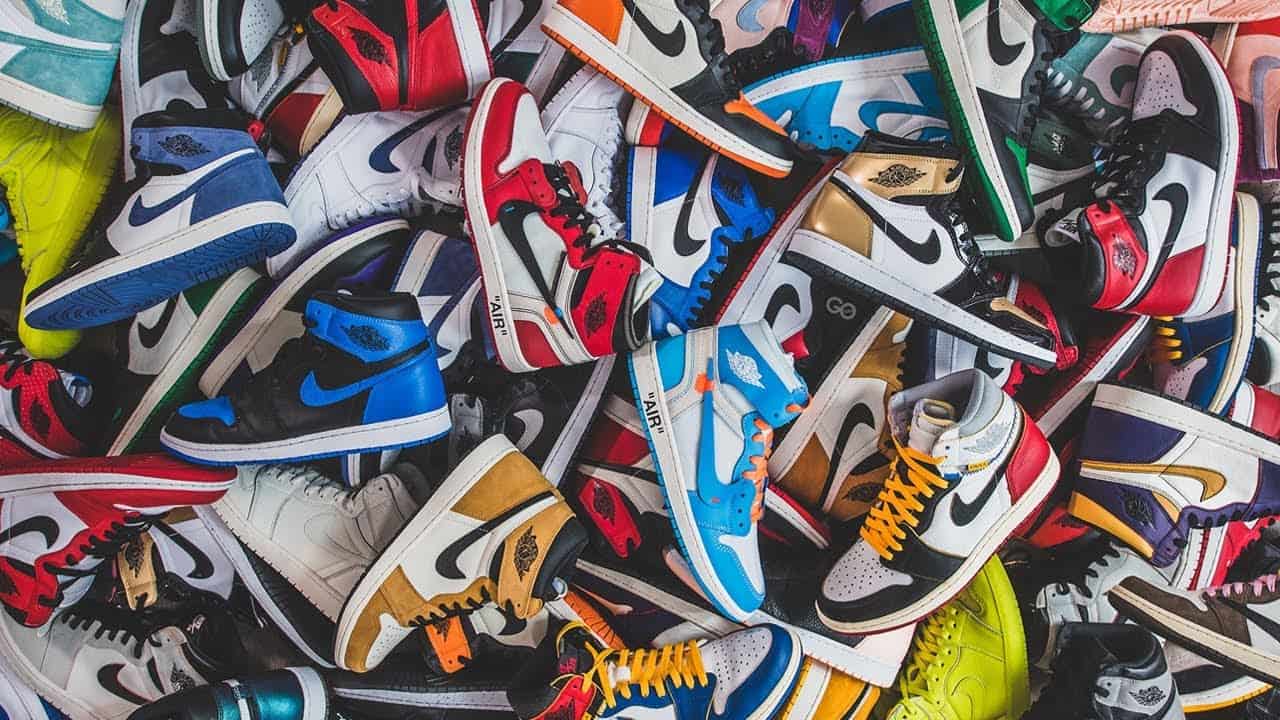 As long as sneakerheads and basketball fanatics are here, AJ1 will show no signs of slowing down. So why should you? Having an extra pair of AJ1s will never go to waste! So get your bots ready, because this fall is sure going to be fly!
Posted in Jordans, Nike Shoe Bot, Sneakers 0 comments