The Ultimate 10 Tips To Use Sneaker Bots Like a PRO
How to use Sneaker Bots
How to use sneaker bots is not an issue by itself. In fact, many sneaker bots are easy to use now. UIs are becoming more simple and the features are usually very basic. So once you get familiar with one bot, the rest almost work the same way.
Of course, what differentiates one bot from the rest, is the technology used, and the effort put into making every feature in that bot, worth an extra pair.
Optimizing your copping chances is not just about how to use sneaker bots, it's about connections, skills, and luck too.

General sneaker education
We cannot stress this enough. Unless you know your S*** and what you're getting yourself into, having a sneaker bot is completely useless. You gotta know what's in, and what's not. What's valuable, what's not worth it. What you can flip, and what's gonna sit on shelves.
Running your sneaker bot on an unlimited release, that could be copped manually is plain dumb. And a waste of resources. The sneaker industry is always shifting, and the interests are changing, and you gotta keep up. 2017 was Yeezys' year, 2018 was for Off-whites. And 2019 could bring in a new hype.
So do your research. Know what's in demand ahead of time. And be ready.
Proxies
If you use your sneaker bot without proxies, you might as well cop manually. A sneaker bot without proxies is just a very fast manual copper. You could sometimes get away with more than a pair, but do you really wanna get banned?
Pro Tip:
If you're copping from Shopify, it's best if you use Datacenter proxies, clearly, closer to Shopify servers

For Optimal results on  Supreme, Adidas, and Footsites, residential proxies should be your choice.
Servers
If you think your PC is good enough, don't get too cocky. Copping sneakers professionally, means you need a sneaker server. Sneaker servers are the best remedy to a laggy internet connection, and miserably performing devices. They usually use high-performance resources and high-speed internet, which will all be under your service on release day.
Other than enhancing performance, sneaker servers can make up for your not-so-optimal location. If you're located too far from the proxies you got or the sneaker sites, a server can bring you closer.
Discord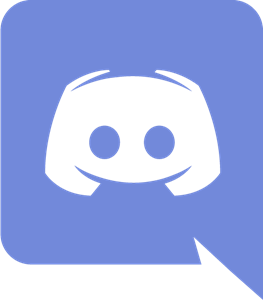 Sneaker copping is a game of skills and luck. That's true. But it's also a game of connections. If you're looking for release information, early links, support, and some copping tricks, Discord is the place for you.
You can join as many servers as possible and get information for several sources to optimize your copping experience. Discord has so many underrated benefits that can be the thin line between an L and a W.
Twitter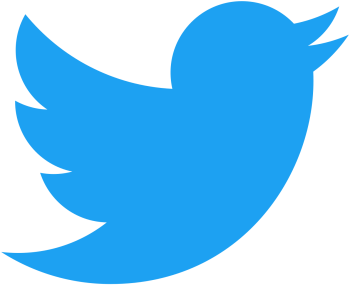 Twitter is the platform for success proof and release announcements. All new designs, silhouettes, and release dates are first posted on Twitter.
Success proof too! If you wanna legit-check a sneaker bot, that's where you do it. Most sneaker bot users post their success proof on Twitter. They also share their honest, unfiltered opinion about bots there.
So go on Twitter, turn notifications ON, and get the latest updates the second they go live.
Cookgroups
Cookgroups are groups you join to COOK. The sneakerhead term for buying sneakers online at retail! You can find Cookgroups on both Discord and Twitter. What you can find in such groups is priceless. They know people. And they can provide the most valuable hacks to maximize the performance of almost any bot on the market.
You can also get the earliest early links for any release you're looking to cop.
Now you might need to pay a monthly fee to join some of these groups. But you can't put a price on the info you get there.
Follow instructions
No one knows the bot, better than its makers. So follow the instructions they provide to the letter. They know how you SHOULD set it up, and how to boost its performance. An example of a critical instruction to follow is the "one proxy per task". If you don't follow that, you risk getting your A** banned, and your kicks snatched right from your hands.
So for the best possible results be a good boy and do as we say.
Keep it updated
There's a reason why sneaker bots are frequently updated. And if you slack off on updating your bot, you can only blame yourself for the upcoming L!
Captcha & Captcha Services
So many sneaker sites require Captcha solving. You'd only get through the product page
to the cart is you solve them. But who has time? That's why most bots have a Captcha solver already implemented within. Similarly, our One-Click Captcha helps you solve them fast.
Pro Tip: For better results, prior to release, make sure you sign in to an active and old Gmail account. They can get you those one-click Captchas fast.
Bonus: Raffles
Raffles don't have anything to do with how you use sneaker bots. However, raffles give you some extra chances at copping the sneakers you want. Usually at little to no extra cost. So it wouldn't hurt if you joined a couple of raffles and got an extra pair or 2. But again it's a matter of how lucky you are.
Posted in Sneaker Bot 0 comments