When you decide to enter the sneaker game as a new sneakerhead, you gotta know you're entering a lion's den. You can never know what awaits you there, or how tough the competition is gonna be. But what you do know is that copping sneakers is not a walk in the park. Heck, it's not even a marathon! It's like a sprint in the jungle: a lot more difficult, tricky, and dangerous. But fear not! As frightening as this may seem, copping sneakers is still possible. That would be thanks to many useful tools and expert tips that we'll be sharing with you!
Social Media Is Your New Best Friend!
Copping sneakers requires constant monitoring with great analytical and organization skills. Everything in the sneaker industry is revealed online. You can find release dates, exclusive leaks, official images, and every single bit of information on social media. So to keep up with everything that's going on, create accounts on all social media platforms that matter. You gotta be active on all of these platforms too.
The go-to platforms for sneakerheads are usually Twitter, Discord, and even Reddit. All big sneaker brands, sites, retailers, and even sneaker blogs are there, so you should be too. Make sure you follow any and every account that's even remotely related to sneakers.
You also need to make sure you're up-to-date on the go. Install all social media apps on your phone, turn on all the necessary notifications, and stay alert. Sometimes copping sneakers or failing at doing so are just seconds apart. You should check these tools off your list first, to ensure you have the advantage you need to score kicks!
Copping Sneakers Using Bots
Sneaker bots are an essential element in the sneaker game. They automate the process of copping sneakers and make it much faster than humanly possible. You see, the thing with sneakers is, the more exclusive and hype a pair is, the more likely you'll need a sneaker bot to cop it. So, it's safe to say that getting kicks manually is getting more difficult. Especially with more people using sneaker bots to snag the kicks.
Speaking of competition hype sneakers are luring more sneakerheads into the game. So, if you wanna compete and win, sneaker bots are the gateway into the crazy world of sneakers. In other words, if you wanna invest in sneakers, you wanna invest in a sneaker bot.
What to Look for in a Sneaker Bot? Sneaker Copping Essentials
When choosing a sneaker bot that you hope will fulfill your needs for copping sneakers, you might feel overwhelmed. The market is loaded with free, cheap, and expensive bots that all claim to offer the same features. However, that's not even remotely true. Although differentiating a fake from a legit sneaker bot can be tricky, there are hints that you can't possibly miss. And in case you're serious about your search, here are the costs of some of the most popular bots!
Features
Now, you should know that not just any bot will do, they have to offer many features. Limiting yourself with a bot that barely supports a few sites is a major drawback. You need a bot that can help you with copping sneakers no matter what sites they're releasing on. Otherwise, you'll find yourself with a couple of sneaker bots, having to switch between them on release day. In other words, you need an all-in-one bot!
So, good sneaker bots come with a very large fan base. A happy, and satisfied fan base. How can you tell? Check their social media accounts, a successful sneaker bot usually has numerous success tweets on every major sneaker release. Not only that but if you look deeper into the tweets, you'll see that many users manage to cop multiple pairs. And that's a legit sign that the sneaker bot you're checking is reliable.
Updates
Frequent updates for your sneaker bot are crucial since they're the only way you can guarantee your bot's longevity and improved performance. Sneaker sites are always trying to get between you and your shoes. But a good sneaker bot is never held back by things like bot protection! Therefore, powerful and reputable sneaker bots are always updated to keep up with the changes in the sneaker game.

Some of these updates can be minor while others can be as big as adding a new sneaker site to their list of supported sites. Such modifications can really change your way of copping sneakers and increase your chances of getting Ws. For example, the upcoming NSB3 is bringing a brand-new user experience with it. But not only that, but it's also gonna introduce the new Nike SNKRS module and AI Captcha solver! See? Updates.
Support
Believe us when we say, you will need support. Fast, reliable, and professional customer support. Especially when you're still taking baby steps in the sneaker game, you will need all the help you can get. So before you actually buy a sneaker bot, test their customer support. Email them, comment on their social media, send them your inquiries, and see how responsive they are. If you're happy with their work, chances are you will be late…especially on release days.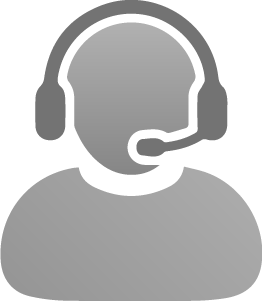 Now, since you've already chosen to cop sneakers using a sneaker bot, you need two more tools. Proxies and Servers.
Proxies
What's the use of a sneaker bot, when all your tasks are sent from the same IP address? The main objective of a sneaker bot is to automate the act of copping sneakers. However, using a bot without proxies makes it impossible for you to cop even a single pair. The reason for that is the one-pair-per-customer policy that sneaker sites have. So running a bot without sneaker proxies is a major violation of that policy.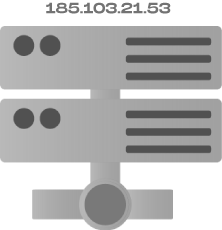 What to do? Well, you should pair every task you create to buy that sneaker with one of your sneaker proxies. That will make your requests look more human and less suspicious. Moreover, proxies increase your chances at copping sneakers by giving you an extra chance with every extra proxy you add. If you wanna learn more about sneaker proxies and which ones you need on each drop, check this out.
Servers
Some might say that servers are not an essential part of copping sneakers. However, sneaker servers are definitely an important part of a successful sneaker cookout. If you're planning on creating the optimal environment for copping sneakers, you need to add sneaker servers to your list. It's best to have a server on which you can run your sneaker bots. Sneaker servers have faster and more reliable internet in addition to performance much higher than your computer's. This increase in power makes copping sneakers a smoother and even more successful process.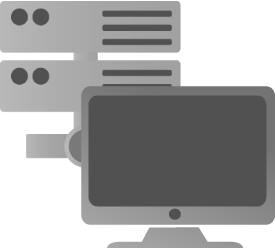 So there you have it! These are all the tools you need to make copping sneakers a reality for you! The sneaker industry might be brutal, but it's a great place to start a side hustle if you have what it takes. And speaking of that, check this out if you think you have what it takes to become a sneaker reseller!