Michael Jordan, the legendary basketball player, is known for his "go hard or go home" mentality. It's definitely the secret of him winning six NBA championships. He naturally made it to GOAT level in the game. Jordan also made it in the sneaker industry. We can even say that his brand partly started the industry. But what's so special about Michael Jordan sneakers? And why are we copping Air Jordans on every drop relentlessly?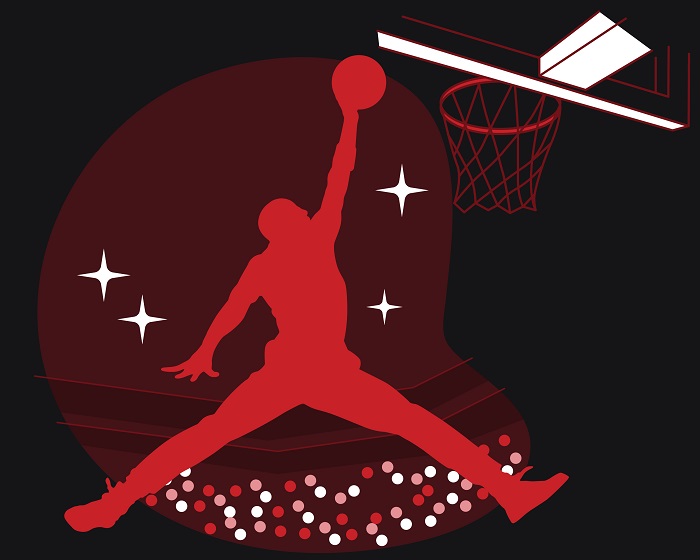 Jordan Brand Recap
The brand name itself refers to a legend. It also clicks whether you're a basketball fan or not. Ever since he stepped into the NBA court, a rookie Michael Jordan caught every eye as a young Bull. And year after year, ring after ring, Jordan showed everyone what he was made of. In parallel, his sneaker career was also going stellar! After all, you rarely get a legacy as big as Jordan's, and everybody wanted to be like Mike. The easiest way was to buy his kicks and flexing them. So if you're a bit sentimental towards that era, you'll probably be biased to Jordan Brand!
On the other hand, one of the best sneaker designers was behind 21 out of the 35 silhouettes! Tinker Hatfield certainly left his mark on the industry through Nike. And although we don't always pay attention to the minds behind a silhouette, his name made it through! So when legends meet, you know it's definitely something great.
Michael Jordan Sneakers Make Billions!
So, 1985 was a pretty big year for Nike sneakers. We got the Dunks and a Jordan x Nike endorsement. Both of these naturally made it to sneaker lore and are still relevant 36 years later. But how much does Jordan make from his sneakers?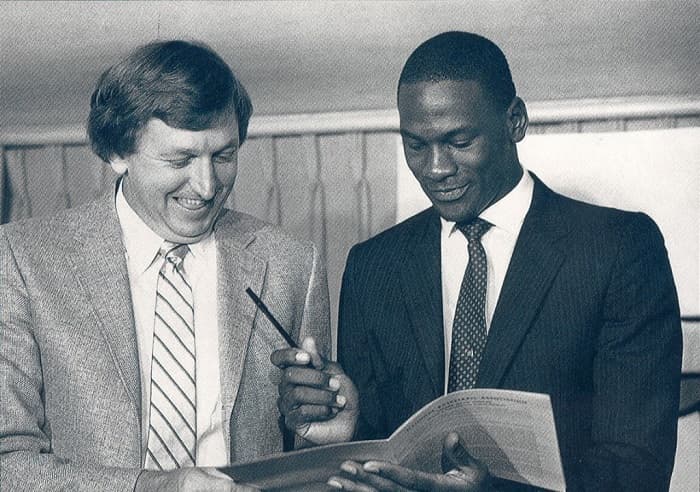 Just for perspective, MJ made throughout his whole career in the NBA a bit less than $100 million. And initially, Nike and Jordan signed a deal for $500,000 per year in royalties. However, the Michael Jordan sneakers outshone the Swoosh's expectations. According to Forbes, MJ is making more than $100 million from his Nike royalties today! Oh and he's actually worth $1.6 Billion in 2021, so thank you sneaker industry!
In 2021, Jordans are not losing their popularity, not by any means. In fact, as long as there's a sneaker industry, Michael Jordan sneakers will keep that nostalgic appeal! They'll always be hype kicks for us too.
Top 3 Michael Jordan Sneakers of 2021!
Now that we know how much Jordans are profitable, we'll check out the top 3 Michael Jordan sneakers of 2021. The kicks we chose are general releases (no F&Fs), and we're ranking them according to their resale value! Bear in mind, that this could change because we're only still halfway through 2021.
Trophy Room Jordan 1
Or, as the industry would like to call it, the king of backdoor! You can read all about the scandal right here. However, the public release pair currently resells for $2,837 on average. That's lowkey in part because one person got most of the stock. But hey, to each their own!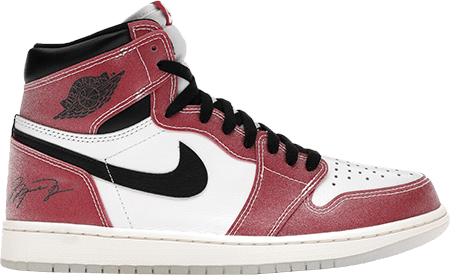 Travis Scott Jordan 6 British Khaki
This drop was a pretty cool release to kickstart the 2021 Travis Scott collabs with. Although its average resale value, $576, isn't as high as some would expect, it's still worth owning. And if you're a rager, you should own this pair! And if you don't, well, you gotta wait for the rumored three-way collab!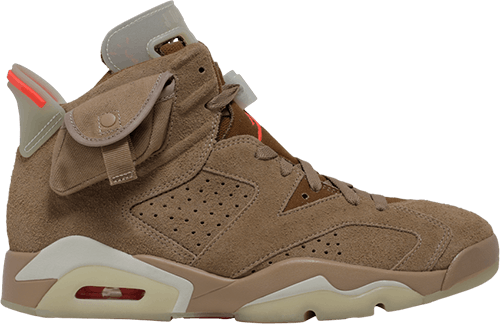 Jordan 1 Low CNY
This year, Jordan Brand went all out with the Chinese New Year tribute! Although the low-tops aren't as popular as the OG high-top, we still get a killer pair every now and then. And the CNY Jordan 1 low was totally a killer pair. Today, you can find (or flip) the pair for $540 on average! That's why you should never skip a good-looking pair, you can't even tell what's gonna be bomb sometimes.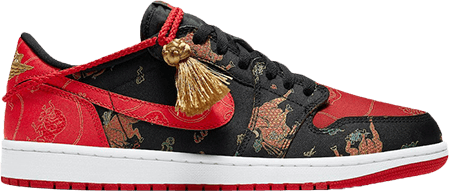 The Michael Jordan Sneakers Culture
What's so special about Michael Jordan sneakers is that the culture is priceless.  It doesn't fade away, not any time soon anyway. Jordan Brand kinda protects the culture that MJ created in neighborhoods in the old days through its retro looks. Up till now, the Jordan community continues to have Jordan sneakers circulating between youngsters and adults, men and women Jordanheads. Raising 'em young in the culture since 1985! Some are even wearing Michael Jordan sneakers with a Tuxedo these days and styling the heck out of them.
PS: If you're looking for some cool Jordans to cop, we gotchu. For the ladies, we got the sexy Jordan 1 Court Purple dropping soon! And here's why you need to have a sneaker bot when you go for any Jordans. Godspeed 🔥