The Jordan summer lineup is absolutely fantastic. So far, every drop was pretty spectacular in its own way. But today's pair is a take on a pretty standard OG, which makes it even more appealing! The not-so-new Jordan 1 Court Purple is carrying the legacy 36 years later. So let's check out the upcoming pair and why it's a must-have! And ICYMI, some Yeezys are still dropping before the end of May, make sure you check them out.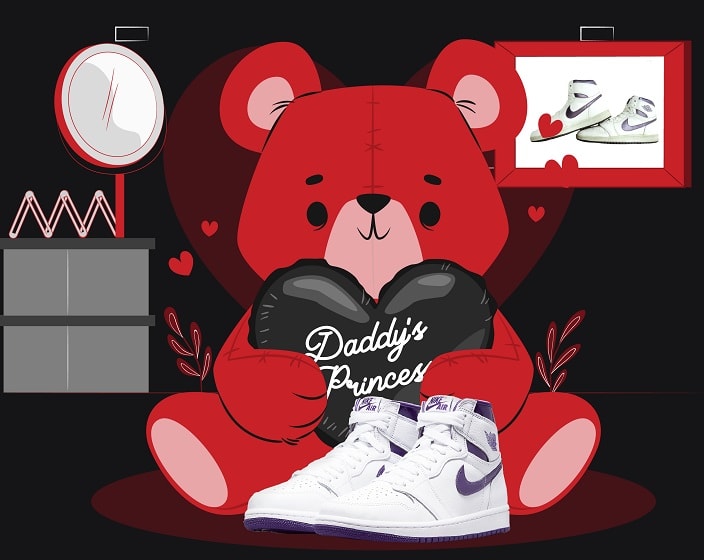 The OG Purple Jordan 1s Leave A Lot to Envy!
Although the upcoming Jordan 1 Court Purple is pretty awesome, it's definitely not new. Back in 1985, we got the OG Jordan 1 Metallic pack. That pack included a metallic purple pair that looked really good. It featured a white leather upper with a metallic purple collar and wings logo. All in all, the sneaker was a bomb back then, and it still is today. Otherwise, we wouldn't be getting a new version of it in 2021!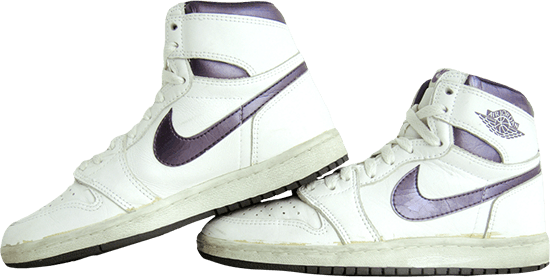 Jordan 1 Court Purple: The Closest the Ladies Will Get to an OG?
So Jordan Brand seems to have an eye for OGs this year. Don't get me wrong, we live for OG revivals! And the ladies will be on the receiving end of this month's revival. The new Jordan 1 Court Purple comes in the standard 1985 white leather with purple swoosh and collar. But JB never gives us the full OG unless it's a pretty rare occasion. So this time, they added a feminine touch with the purple satin linings.
Moreover, the stark white also comes on the laces, toe box, and midsole. The outsole though rocks a contrasting court purple. So all in all, Jordan 1 Court Purple is a nice pair to wear this summer. It's also really easy to style this Air Jordan with anything! You can read up more on that right here.
Release Info
The new Jordan 1 Court Purple will drop on June 3, 2021, for the usual $170! And so far, the pair comes in women's sizes. However, with hype releases like this one, we can expect a size extension. But the main reason you should cop, besides the natural flex, is resale. A pair of Court Purple 1s resells for $300 on average. That's $100+ profit for you, so imagine copping multiple pairs? Well, that's some easy side money that you can save for that very expensive pair you're eyeing. But how does one cop multiple pairs? Definitely not by sheer luck fam, that goes without saying.
How to Cop Jordan 1 Court Purple
Before you think about the cop, you gotta know where the kicks are dropping! Jordan 1 Court Purple is dropping on Footsites and Nike. And if you wanna really cop in mass from either type of site you're gonna need a sneaker bot. That's why we rounded up the best sneaker bots of 2021 for you, check them out here!
Moreover, you're gonna need some Footsites proxies if you're copping from Footlocker and such. That way you're gonna have more chances instead of just one! But before you go for all that hassle, make sure you really wanna get into the business! And if you're extra sure that this is what you wanna do, make sure you check out this cooking guide. It'll definitely come in handy for you!