May is here with its blooming flowers, fresh air, and sick sneakers! You know it's all exciting when we're feeling the hype and excitement. And as always, Yeezus won't disappoint us and will give us plenty of exciting kicks. Although April was all about the blues, May is fire! (Yeah, we see what you're doing there with the elements Ye.) So let's check out the upcoming Yeezy releases of May 2021. You'll wanna style these Yeezys like a celebrity once you know where to buy them y'all!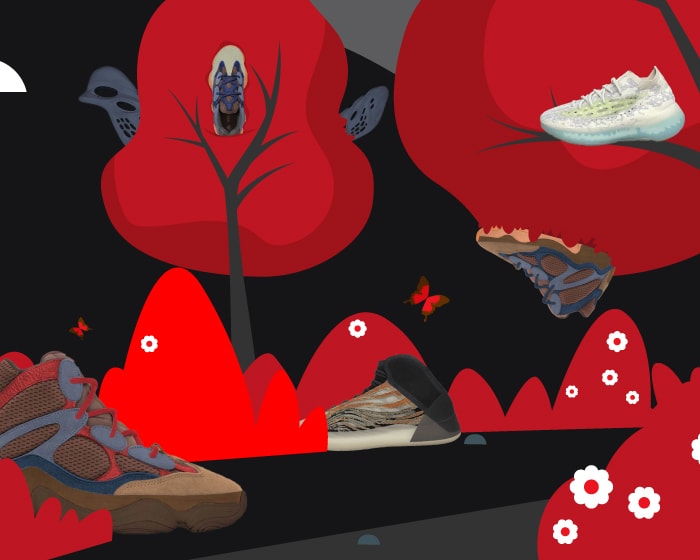 Upcoming Yeezy Releases: Hold Your Fire!
First of all, Yeezy releases are always lowkey exciting with an interesting name. And May's releases are no different! And just because Kim lit up Kanye's fire with the divorce, we'll get some serious heat. Let's check out what we're talking about!
Yeezy 500s FTW!
This may, we're not getting one, nor two, but three different pairs of Yeezy 500! Although some consider them to be the ugly duckling of the Yeezy swan lake, we know better. A Yeezy 500 is a pretty cool pair of kicks, especially that bulky kicks aren't going away anytime soon. And who said not having Boost cushioning means a pair of kicks is worthless?
Yeezy 500 Enflame
Our list of upcoming Yeezy releases kicks off with the pair we're eyeing for more than a month now! A pair inspired by fire and named after it too. Yeezy 500 Enflame features a mix of orange, grey, and blue, so we naturally dig it! The pair will drop on May 8, 2021, for $200! As for resale, you can flip the pair for an average of $450!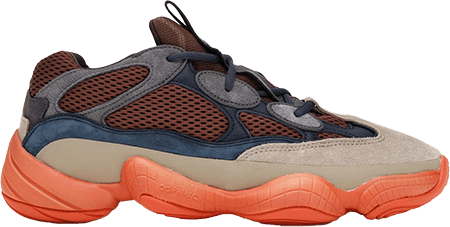 2 Upcoming Yeezy Releases Are Always Better Than 1!
Yeezy 500 high is coming in two brand new colorways this month. Well, technically, they're pretty similar but with tiny differences. For example, Yeezy 500 Sumac features the literal name of the plant of the same color. Besides the sumac red, we got some navy blue, and brown.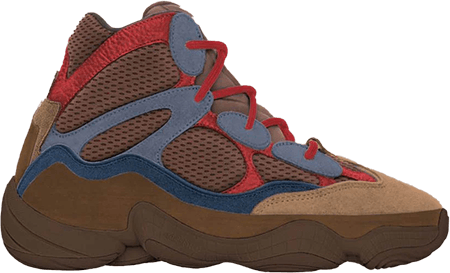 On the other hand, Yeezy 500 Tactile (or Tactical) Orange features the same colorway without the red. The name is still kinda debatable because we ain't sure yet! The pair comes in a pale shade of orange (obviously) instead of red.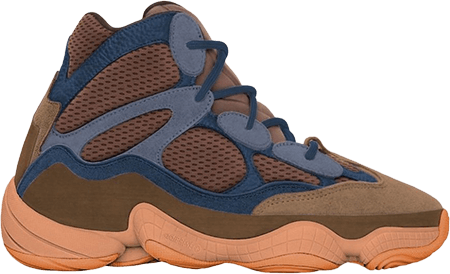 Both pairs will drop on May 17, 2021, and will retail for $220, obviously more than the low-tops. But if you miss that drop, you'll be paying $900 in resale for Yeezy 500 Sumac, we're not even kidding. What's better is that Yeezy 500 Tactical Orange flips for $950 too! The point is: if you manage to cop both of them and flip 'em, you'll make some good cash. And here's where you can sell them.
Yeezy QNTM FLAORA
Flaora might sound like a really fancy girl name, but I'd think again if I were you! The word actually stands for "Flash Orange"; a bit anti-climactic huh? Kanye seems to be taking things literally after the religious names backlash. Anyway, the pair features the usual QNTM design with a dash of orange on top! They will drop on May 22, for $250!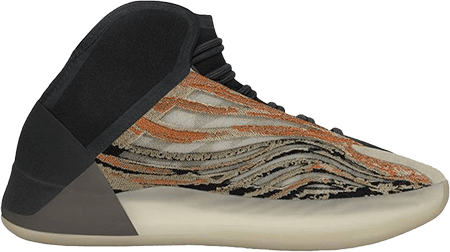 Upcoming Yeezy Releases Bring a Bunch of Foam RNNRs!
First of all, we're getting a restock of Foam Runner Sand that dropped back in March 2021. But in May, we'll get a pretty nice dark navy edition of the kicks! It's called Yeezy Foam RNNR Mineral Blue. It's a pretty good-looking pair of clogs that we'd rock any day. The pair will drop on May 29, 2021, for the usual $80! And if we learned anything, it's that the runners are worth the cop. Why? Because you can flip the pair for $1,000+!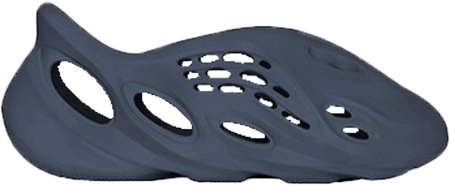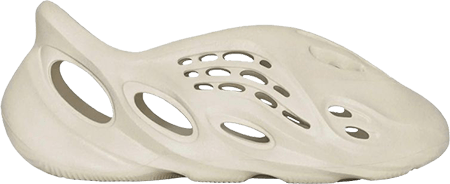 Last But Not Least, Yeezy 380 Alien Pt.2?
Well, you can kinda say so. The new Yeezy 380 Alien Blue features the same upper as the OG Yeezy 380 Alien. That's back when we thought they're gonna be the new Yeezy 350 V3! However, the translucent midsole will come in blue instead of the original white. If you missed the alien release, you can try getting this one!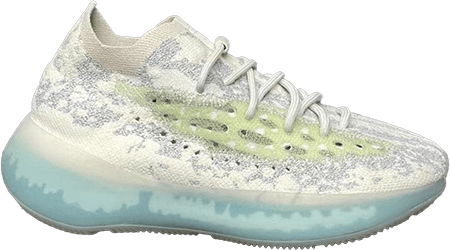 Yeezy 380 Alien Blue will conclude the list of upcoming Yeezy releases on May 31, 2021, for $230. And it actually resells for an average of $650, so you really don't wanna miss it. And in order to do that, you gotta know how to cop some kicks with a sneaker bot. Because the way we see it? This month will be a killer Yeezy month, and manual copping won't be a lot of help. So here's an easy cooking guide to get you going in the right direction! Godspeed 🔥