Where to Buy Yeezy Ash Pearl and the New Foam Runner!
It's always nice to have a new Yeezy in the daily rotation, isn't it? And when this Yeezy rocks a neutral colorway, you know it's gonna be your next beater! One you could get creative while styling because Yeezys are always a statement piece. Luckily, two interesting pairs are dropping this March! The first is a pretty serene Yeezy Ash Pearl, while the second is a sick Yeezy Foam RNNR. So where are they dropping, and how can you get them? We're gonna answer that for you!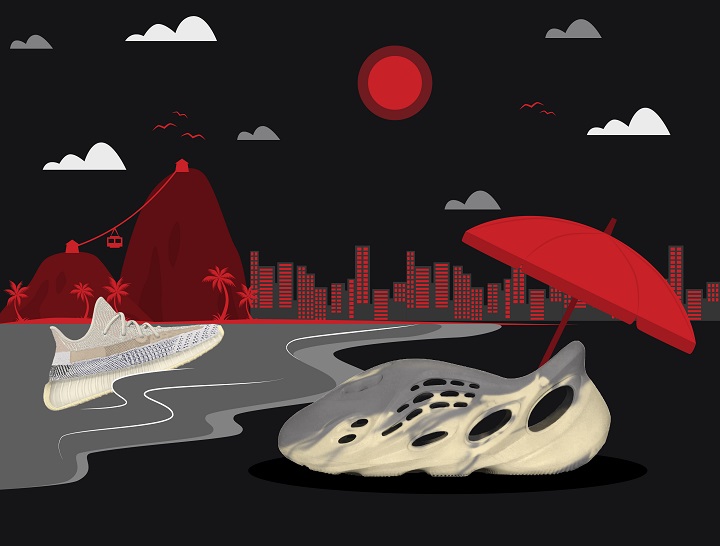 NSB for the Win!
Boy, you better have run NSB last week, because it copped some of the most demanded and sought-after drops of 2021. We're talking about the Supreme Dunks on week 2, the University Blue Jordan 1s, and Yeezy 450, NSB's got it all. And if you wanna get your fair share of the pie, make sure you get your NSB key ASAP! You could also try to win a key for free, what's the harm in participating in a giveaway?
🔄RT = WIN NSB2.0

It's been a great week for NSB with lots of cooking🍳

This week's Supreme drop was FIRE with our users getting their hands on those Dunks & other cool items🔥

Success on today's drops including the Yeezy 450s & the Jordan 1 "University Blue" pic.twitter.com/QnHrWO1Jav

— NSB Bot (@NSB_Bot) March 6, 2021
Yeezy Ash Pearl Release Details
We already got Yeezy Ash Blue and Yeezy Ash Stone! So if you copped the first two, you can complete the Ash pack with the new Yeezy Ash Pearl. Now, the pair features the interesting patchwork-like upper in a mix of tan, cream, white, and grey! The Boost midsole sits in a two-toned cream and tan shell. Finally, Yeezy Ash Pearl gets its name from the pearl color, and that makes sense. But make sure you check out Yeezy names for some interesting stories!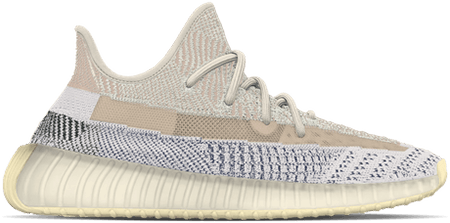 Yeezy Ash Pearl will drop on March 20, 2021, for $220 as usual. And if you wanna see the retail prices for the different silhouettes, check out this Yeezy retail guide! The pair is a pretty awesome catch, and if you manage to snag a pair or more, you're lucky. Why? Because the pair of Pearls resells for around $450!
Yeezy Foam RNNR "MXT Moon Gray" & "Sand"
Remember back in June 2020 the OG Yeezy Foam RNNR Ararat? It was a US-exclusive, and everyone bashed it but it now resells for 5 times its original retail. Yep, that one! Well luckily, if you missed that drop, you'll be able to cop the two new colorways! The first pair "Sand" is very, and I mean VERY, similar colorway to the OG "Ararat". So if you're into the neutral vibe, stay tuned. The second pair though is where all the action happens. Kim Kardashian teased the moon gray pair not long ago on Instagram. The pair features a really cool DIY-looking aesthetic. The top half of the shoe comes in gray, with the bottom rocking a paint-ish cream color. All in all, it's gonna be one heck of a release!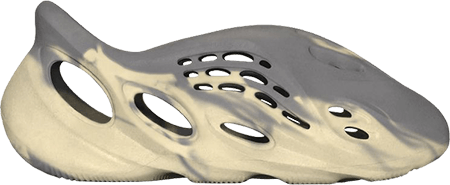 These two pairs will drop on March 26, 2021, for $80 instead of the initial $75. No idea what that extra $5 is about, but you probably should still go for that release because the kicks are worth it. The Moon Grays currently resell for $1,000 on average, and so does the Sand colorway! These two kicks will be available worldwide, unlike the first Foam RNNR.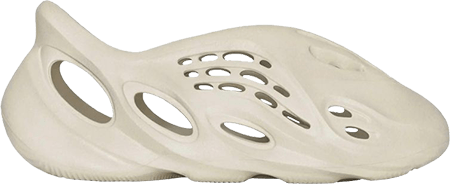 Where to Buy Yeezy Ash Pearl and Foam RNNR
Well, if you're gonna go for both, better know where they will drop! Naturally, they'll drop on YeezySupply and Adidas, and you're in luck right there. NSB supports both sites and a bunch of Shopify sites and Footsites. So if they decide to release Yeezy Ash Pearl or the Foam RNNR on either sites, we'll kill it! Just make sure you're ready to roll. Godspeed 🔥
Tags: Adidas, Kanye West, Yeezy, Yeezy boost 350, Yeezy Boost 350 V2, Yeezy Foam RNNR
Posted in Adidas, Yeezy 0 comments