There's nothing like education peeps. But when college basketball is involved, nobody killed it like MJ! Michael Jordan is a legendary player, and everything about him naturally becomes under the spotlight. So one of these highlights is the University of North Carolina which housed lots of prominent people. And what's better than a sneaker tribute to his alma mater? We're getting a brand new Jordan 1 University Blue to commemorate the Tar Heel University. So let's check out the new Air Jordan and why they're the perfect uni-inspired pair for your closet!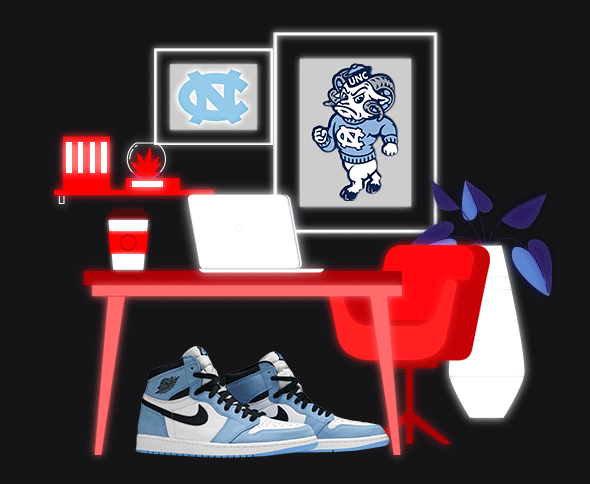 Jordan 1 University Blue: The Looks of It!
Well, we gotta say it, blue is our happy color (so is red though), and we love rocking blue Jordans. They're pretty awesome to style and flex, and have a history in them! This specific pair features really awesome material all over. First off we got the usual white leather base with a black leather swoosh that pops. And then comes the excitement with a pretty smooth and luxurious blue top layer. Finally, the look is complete with a pretty find white midsole sitting on top of university blue outsoles.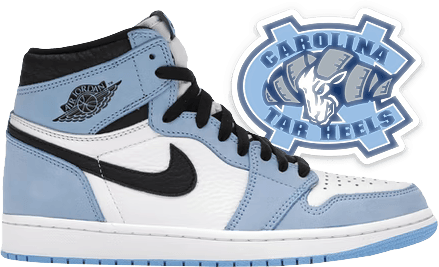 NSB vs UNC
The awesome Jordan 1 University Blue dropped on March 6, 2021, for the usual $170. It resells for an average of $427 today, which is pretty impressive for a non-OG colorway! It's a pretty good start if you wanna buy and sell Jordans. NSB users managed to snag some of these blue babies when they dropped! And with a resale like that, they definitely made a good investment. If you wanna know more about investing in kicks, check this out!
Beyond Jordan 1 University Blue!
University blue is a pretty popular colorway. And if you're looking to do a collection of UNC-inspired Jordan 1s, we got you a treat! We compiled a list of our top 5 university blue AJ1s. Brace yourself, because it's gonna be one heck of a ride! Oh, and make sure you've got some cash because the kicks aren't cheap. But if you don't dig buying off the resale market, Jordan 6 UNC is coming pretty soon. And we'd be lying if we said they're not worth the cop!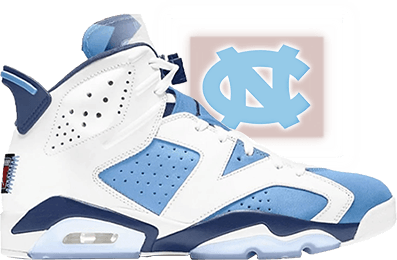 Jordan 1 Retro UNC
The 2015 babies are still looking so freakin' good! Although it's almost 7 years old, it's still worth its two cents. After all, we all love us a classic pair of kicks. The pair actually resells for $851 on average! So if you don't already own the pair, you gotta shake that pocket and buy off the resale market!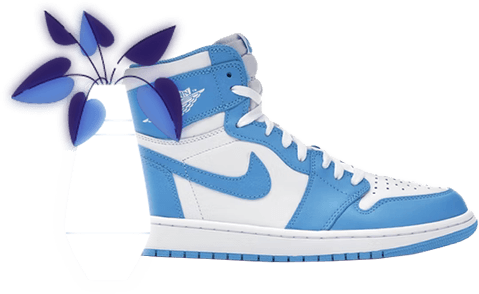 Jordan 1 Obsidian
August 2019 gave us a pretty sexy colorway. Jordan 1 Obsidian expertly mixed university blue with obsidian blue. And the result was pretty sick! Today, the pair resells for around $503, pretty alright if you ask us.
Off-White x Jordan 1 University Blue
One of our favorite Off-White x Jordan collaborations! This is one of the sneakers that propelled the late Virgil Abloh and his designs into the sneaker scene. It was pretty limited, and with that comes a high price. In fact, the pair averages $2,228. Not your next-door pair, is it?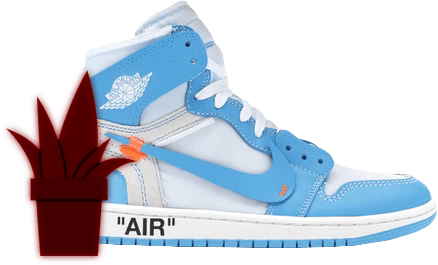 Jordan 1 Fearless UNC
So, this pair was a pretty out-of-the-box release. Patent leather is always an interesting take on Jordans. It was part of the Fearless Ones pack that we really loved back in 2019. The mix of red and blue totally killed it, and the pair resells for about $400!
Jordan 1 UNC to Chi
Last, but totally not least, a simple sneaker that tells a grand story. The story of how Michael Jordan moved up from the North Carolina team to the Chicago Bulls! So naturally, the Chicago red and university blue were the highlights. It was a hard-to-miss release, and most of us didn't wanna miss it. But if you did, you can find it on the aftermarket for $234 on average!