5 Best Streetwear Brands – Even Better Than Supreme?
The streetwear industry is going hand in hand with the sneaker industry. If you're a sneakerhead, then you're definitely familiar with many high-end fashion houses and streetwear brands that can level up your style. And today, we're gonna discuss the best streetwear brands, and some are even better than Supreme! So, if you're ready to dive into the world of streetwear and drip, read on!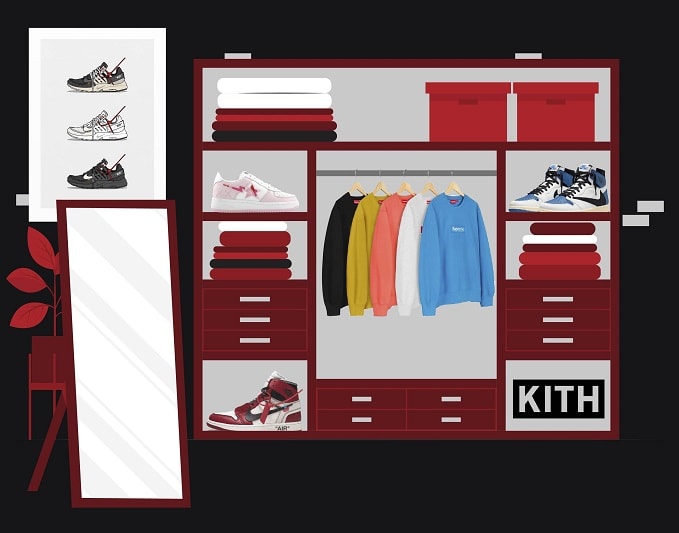 The Best Streetwear Brands Aren't the Same Without Supreme
Although we said that some of the brands we'll discuss are better than Supreme, we still can't skip a recap! In a nutshell, Supreme is originally a skateboard shop that kickstarted in 1994. The brand quickly became a big phenomenon thanks to its low supply/high demand way of business. From independent items to huge collabs, people will always buy what Supreme is selling. Why? Because Supreme gives you immediate bragging rights!
You can read more about Supreme here. However, we can't discuss the streetwear brand without talking about their most iconic item: The Box Logo. It became a statement piece that even people who don't follow trends know it! However, it's as hard to get as a Travis Scott collab. The only solution to secure a chance at success is to run a Supreme bot. Luckily, we rounded up the best Supreme bots, including NSB, for you right here!
In No Particular Order – Best Streetwear Brands!
Stüssy
So this is probably the oldest streetwear brand we're gonna discuss. Stüssy is a California-based brand that Sawn Stussy founded back in 1980. It initially focused on surfwear and slowly transitioned to skateboarding and hip-hop. In other words, it became one of the best streetwear brands! Today, Stüssy has different branches all over the world. And if we wanna talk about our favorite Stussy item, then it's definitely the 2005 Nike Dunk collab. The Stussy Nike SB Dunk Cherry wasn't the first collab between the brands, but it's definitely the cherry on top. Nike and Stussy found inspiration in the Neapolitan ice cream for this collab. Today, the pair is worth $2,500 on average on the resale market!
Palace
The British streetwear brand is famous for its triangular logo and sense of humor! Although it's not as exclusive as Supreme, it still has fans all over the world. And let's not forget their stores in the UK, US, and Japan. Although it kicked off in 2009, making it 12 years old only, the brand made its way to our hearts! The coolest collab we've seen so far by the brand is the Palace Crocs. That's a pretty cool Foam Runner alternative, isn't it?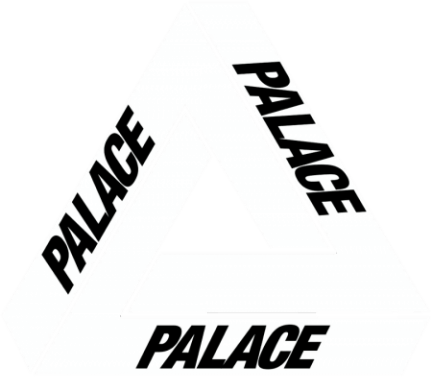 Off-White
Do we really need to introduce it? Off-White is the Italian luxury brand Virgil Abloh founded in 2012. What's special about Off-White is that it cut through the luxury-streetwear barrier. It's one of the first and best streetwear brands to do that, and so many others followed. Virgil also went on and became the head of menswear at Louis Vuitton. This makes it pretty clear that the American designer left an impact on streetwear and high-end fashion!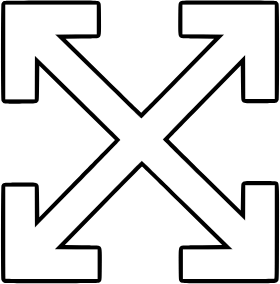 Now if you want us to choose the best item it's gonna be pretty hard. Every Off-White x Nike collaboration is pretty awesome and worth a lot on the resale market. However, our favorite pair, hands down, will be the OG Off-White Jordan 1 Chicago. You can find this pair on the aftermarket for an average of $4,950!
Fragment Design – The Best Streetwear Brands Need a Godfather!
The Japanese brand is just one of the many projects by the amazing Hiroshi Fujiwara. The man has so many talents we almost lost count. From music to design, Fujiwara has a major hand in streetwear as we know it. And Fragment design is one of the most sought-after names. I mean, the Travis Scott Fragment Jordan 1 debate is still pretty fresh, right?
Okay so, we know that the latest three-way collaboration was pretty fresh, but we got love for the OG Fragments. The original Jordan 1 Fragment is worth $3,888 on average, and we still haven't talked about the F&Fs!
Kith
Last but not least, Kith made it to our list. The New York brand sells its own branded products competing with some of the best streetwear brands out there! The store kickstarted back in 2010 but the sneaker designer Ronnie Fieg. The brand became a staple in streetwear and got its own collaborations! Our favorite is definitely the ultra-exclusive F&F Kith x Air Force 1. The pair is worth $7,500+ on the resale market today! Only 100 pairs of this collab exist so we can see why it's worth that much.
Best Streetwear Brands to Keep the Drip Going!
Now that you know, you can be a pretty selective shopper! But despite having all these awesome brands, we can't really get over Supreme. So you better keep your eyes open for the upcoming season! The way we see it, the FW21 season promises to be awesome with hot collabs cooking. Make sure you stay up to date on everything kicks and streetwear on our blog! Godspeed 🔥
Tags: Off-White, streetwear, supreme
Posted in Off-White, Supreme 0 comments