Supreme Box Logo: The Streetwear Giant
At this point in the streetwear frenzy, do we really need to introduce Supreme? The 27-year-old brand became a cornerstone in streetwear fashion and the sneaker industry. What started out as a hub for skateboarders and a niche for a specific crowd became one of the biggest brands! And today, we're gonna discuss the brand's signature: the Supreme Box Logo. How did this very simple logo become a streetwear status symbol? And what's so special about it that it makes any piece of clothing 10x more desirable? Read on to find out!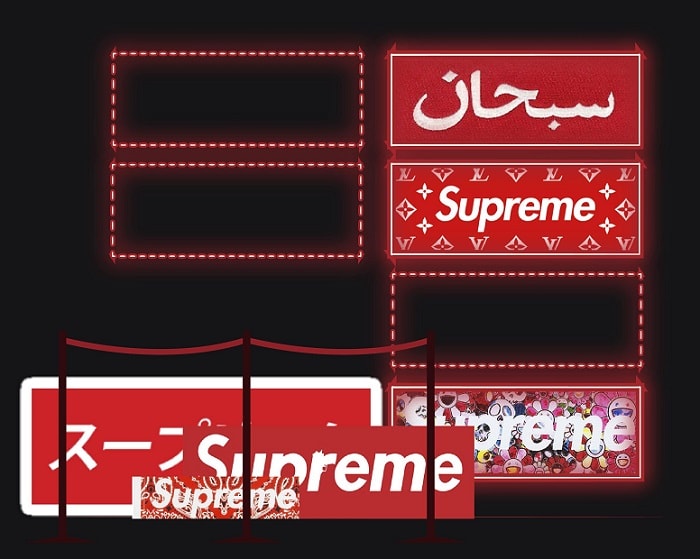 What's The Supreme Box Logo Story
It was April 1994 when young James Jebbia opened his first store entirely dedicated to skaters. The store was in the center of Manhattan, 274 Lafayette Street. Somehow, this skaters' hub turned into an independent clothing line. And if you have a Supreme Box Logo, you're cool. But where did the logo really come from?
If you're familiar with Supreme, then you know that controversy is a huge part of the brand. And that extends to the brand's logo itself! You see, the red box and the Futura Bold Oblique font are the signatures of the American conceptual artist and collagist Barbara Kruger. So it's safe to say that Supreme "got inspired" by a very interesting artist!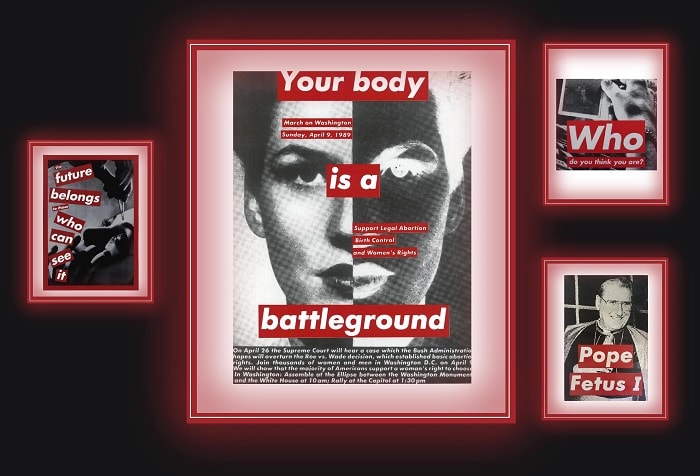 Supreme Box Logo – What's So Special?
Okay, we aren't gonna make it a whole case study, but the Supreme is a textbook type of hype. So what makes the brand, and the logo, popular in the streetwear industry?
Exclusivity: We all want what we can't have, it's human nature. Supreme clothes and accessories are pretty exclusive. So naturally, we all want in on that and wanna cop. And if you do get your hands on Supreme items, you're mega lucky, especially if it's a Bogo! 
Resale prices: Supreme Bogos are worth around $1k on the resale market. You can check StockX and eBay to see how crazy the price jumps from the original retail price. If you wanna know more about how to buy anything Supreme online, check this out. Moreover, older Supreme Bogo tees and hoodies are considered collectibles today. So flipping a vintage tee is like cashing in on your jackpot!
Collaborations: By continuously collaborating with huge fashion brands like Luis Vuitton, the Supreme items maintain their hype. And hype equals good money in the reselling industry! We can't really keep track of all the collaborations that happened between Supreme and other brands. We got sneakers, skate brands, artists, tech, toys, vehicles, furniture, celebs, teams, and more! Some of the most memorable brands are:
Stone Island

Comme Des Garçons

Louis Vuitton
How To Score A Big W On Supreme Bogos
Thursdays have turned into the most important day of the week for Supreme fans. The day when sneakerheads and streetwear fans camp online hoping to cop a tee or a hoodie. Exclusivity and high resale prices made Supreme Bogos a major target for those who are after some good cash. Whether you want to use, collect, flex, or flip Supreme items/accessories, you should cop at retail. Why? Because Supreme items are already worth a bit more than their unbranded counterparts in retail.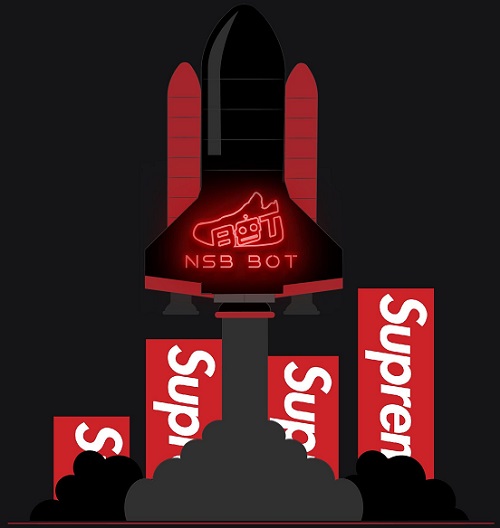 When you have a big fish to catch, you have to be fully prepared with good bait. Of course, you can cop manually, but that's a risky game to play. But if you want to be on top of the game in the reselling business, you should have some support. You can use a Supreme bot that will boost your chance at success in copping hype items!
Plan Your Way To A Rich Lifestyle
With such a big win on Supreme items, there is a risk of getting banned and copping an L instead. Here are some of the no-nos you should avoid. After all, you wanna run your bot with the least risks!
Don't use the same billing and shipping info for two items.

Don't use the same proxies for the same multiple orders. (You can find the best

Supreme proxies

here)

Don't purchase multiple pieces of the same item using the same payment methods.

Don't try and cop a supreme item that's already expensive at retail!
You can try copping manually either in-store or online. But unless you're really really lucky, there's no guarantee it'll meet your expectations. Having the speed and power of software would help you secure and check out your Supreme item in a matter of minutes. Godspeed 🔥
Posted in Sneaker Bot, Supreme 0 comments