What started back in 1994 as a skateboard shop became one of the biggest streetwear brands around today! And when you're a big name, the spotlight will become set on you by lots of people in the industry. Naturally, Supreme cashed in on the hype, and people went deeper into their love for the brand. After all, who doesn't love exclusivity? But with hype comes a lot of demand, and that calls for a good Supreme bot to lend helping hands. That's why we're gonna check out the best Supreme bots on the market today!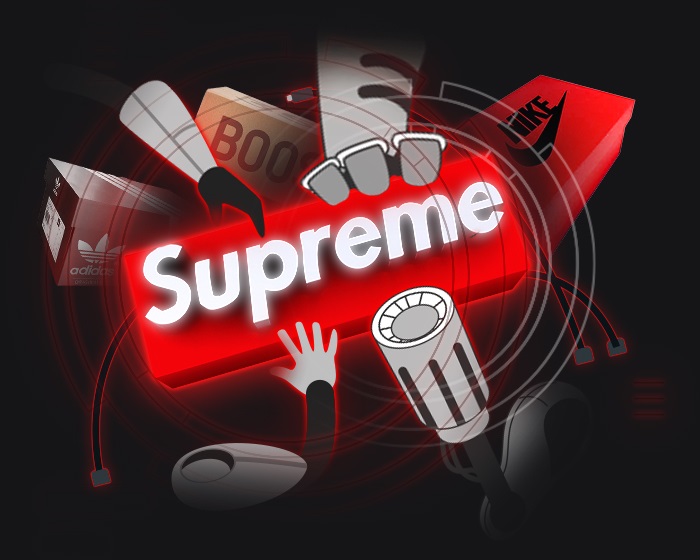 A Little Supreme Recap Never Hurts
1994 seems like ages ago for some, older than some, and like yesterday for others! But that year was a core year for skaters in New York. Why? Because Supreme opened its doors on Lafayette Street! Step by step, the brand grew while staying true to its skateboarding roots. Moreover, it started doing some really cool collabs with other big companies like Nike, The North Face, and many more!
These collaborations gave the brand exposure among different kinds of niches. All that led to it being one of the most recognizable brands… in addition to its famous red box logo! You can read the story of Supreme brand in detail over here. Now since this hype was growing, the need for bots also grew. So we decided to do a Supreme bot that will totally come in handy for you!
Supreme Bot Guide – Look No Further!
There are different types of bots out there, and there's something for everyone. Whether you're just in it for Supreme, sneakers, streetwear, or even retail, we kinda have it all here. So read on to find out what the best Supreme bot is for you!
All-In-One Bots 
What's an all-in-one bot? Well, simply put it's a bot that can help you cop items off different types of websites. Whether it's Supreme, Shopify, Footsites, YeezySupply, or even Retail sites, you got it! So if your interests spread over these different categories, you're better off getting an all-in-one bot.

The only problem with the best bots out there is availability. Most of the highest performers on the market are out of stock, but still, you can manage to find some in stock. For example, NSB is in-stock, and it's one of the oldest and best all-in-one bots out there! But if you want different options, here are some of the best ones. Mind you, if you want the out-of-stock bots, you can opt for resale or rentals. However, this will probably cost you an arm and a leg!
Supreme-Only Bots
So this one will come in handy if you're specifically into Supreme. Or on the off chance that you already have a sneaker bot that doesn't support Supreme. In that case, we recommend investing in a Supreme bot. Mind you, it's not gonna be cheap, especially since you'll be paying for a sneaker bot and a Supreme bot simultaneously. And let's not forget that bots need a good setup, so you better do some good budgeting!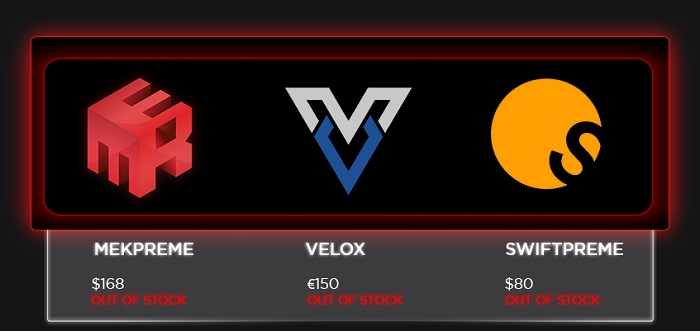 Chrome Extensions
We're all familiar with Google chrome extensions. They are programs that change some of the functions on Chrome to make it suitable for the user's needs. And in our case, the Chrome extension we need is one that will help us cop Supreme! Although these extensions were previously pretty popular, they're not as popular today. You know, with the presence of all-in-one bots. However, some extensions, like MangoPreme today can come in handy!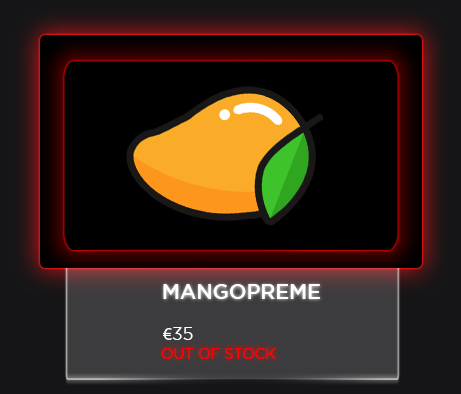 So, What Is the Best Supreme Bot?
It's not always this easy to judge. The Supreme bot you'd seriously cook with, someone else won't. There are many factors that can affect the success or failure of your botting attempts. We went in-depth with this discussion in this botting guide! So when selecting the best bot for you, do your research. It's a pretty good investment if you manage to cook and flip! But to really succeed with your Supreme botting, you should hook your bot up with the right help.
Copping sneakers is a full-time job for most collectors and a side hustle for others. And the way to succeed is through guides, guidance, and tools. Supreme bots are the ultimate tool to secure the most coveted Supreme items, but they can be tricky to manage. So check our ultimate supreme copping guide here. And learn more about Supreme proxies to take this from a hobby to a real job. From the right proxies to sneaker servers worth their value, you'll have the botting trifecta! Godspeed 🔥