The Supreme website is always changing and ever-evolving. And no one likes taking the Supreme L, do they? That's why, as awesome as it is owning a Bogo tee, Thursday tends to get stressful! That's why we're giving you some tips and tricks to help you with how to buy Supreme online. Whether it's from the store or the resale market, there are golden rules to follow!
If you think that's interesting, don't forget that SS21 already started! The awesome Supreme KAWS collab kickstarted the season with a sick drop. Here's everything you need to know about it.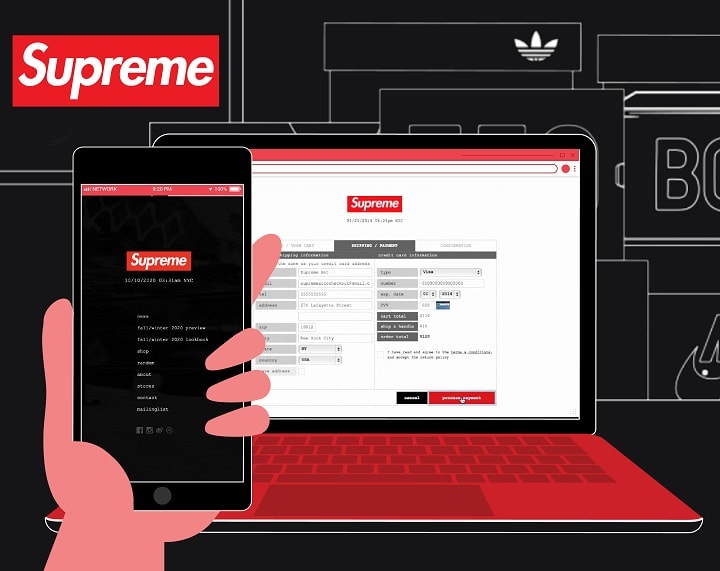 How to Buy Supreme Online: Manually
It's not easy to cop manually, to say the truth. The Supreme market is highly competitive nowadays. Most items sell out in seconds only! If you want that bogo tee to style, you'll need to be ready. So make sure you read these tips, and we hope they'll be helpful to you!
Stay Informed and Know What You Want
Twitter is your friend, and leak accounts are a must. That way, you'll know what you'll wanna buy beforehand. So technically, you're not wasting any time when you get on the website. Supreme items info usually drops a couple of days prior to the release day. So don't forget that, it's always nice to know what you want!  When the leaks drop, you should take a good look at all the items and make a list of what you want. That way, you'll be ready to immediately buy the goods once they drop!
Be on Time
Not too early, not too late. There's a queue to join on Supreme, and it's better to join it about 15 minutes before the drop. The droplist usually arrives at 11 AM EST every Thursday, maybe a few seconds earlier/later. So make sure you time your trial well and be ready to check out instantly. But how can you get a faster check out?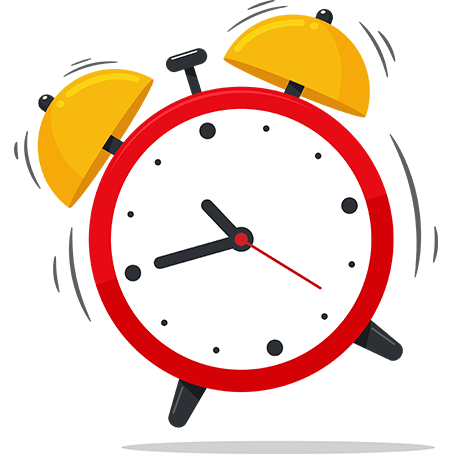 Autofill
So first of all, make sure you install Google Chrome, it's fast. And when you fill out your address and info, click the checkbox that says "save address for future orders". That way you'll have all your info safe and saved! However, keep your credit card info on the notes on your PC because that's the only bit you'll have to fill every time. That way you'll be fast to fill that box too!
How to Buy Supreme Online: Resale Platforms
Many of us wanted a certain item so bad, but it sold out the moment it dropped. Thankfully, the resale market is booming, and you can find anything you want there! But naturally, you don't go buying and selling anywhere. So here's how to buy Supreme Online, off of resale platforms!
Choose Your Platform
There are so many places you can buy the Supreme merch off. The most prominent names out there today are eBay, Grailed, StockX, Instagram, and Facebook!
eBay is the oldest of the resale platforms, so when you go there expect to find experienced sellers and buyers. Moreover, you can find the latest items real soon after the drop. While eBay follows an auction system, the relatively new Grailed plays out differently.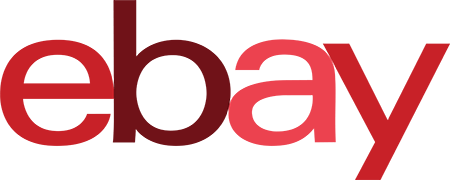 Grailed is a reselling platform that specializes in streetwear and fashion generally. The prices are set by the seller, but negotiations are never off the table!

StockX is also one of the important resale platforms. However, the new fees made the sellers and buyers alike feel unhappy for a bit. The quarantine and online transactions made StockX's work booming!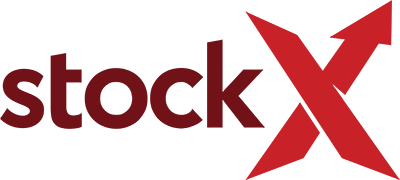 Instagram/Facebook are platforms that can come in handy thanks to hashtags and so on. That way you can find like-minded people who are interested in buying and reselling Supreme items!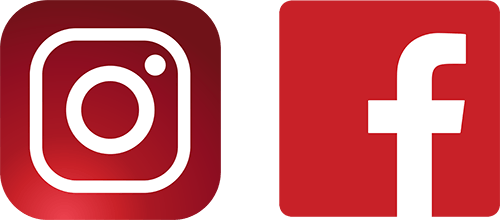 Legit Checks Can Save Your… Face!
Saw an awesome Supreme tee with a price that's too good to be true? Well, odds are, it's probably a really good fake. So to avoid falling into that trap, always make sure you go for legit checks for the items you got your eyes on! There are a lot of groups on social media that can help you check how legit your clothes are. They're usually pretty authentic and provide accurate info!
How to Buy Supreme Online: The Best Way
Copping manually is okay to a certain extent. However, bots dominate the industry, that's why you'll need to get one yourself. And NSB is the bot you're going to need along with some good Supreme proxies. We'd recommend pairing NSB with Oculus DC proxies! Besides copping the best sneakers for you, it'll make sure you're on top of your Supreme game!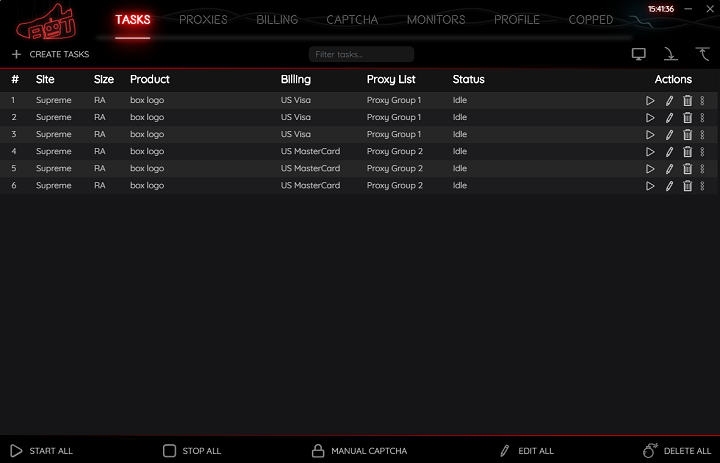 Make sure you set up the tasks before the drop and choose the sizes/colors you want. If you're not fussy about that you can just go for random colors and sizes! And if you wanna go into the details of the task creation and more NSB tips and tricks, check out this video! Supreme is always updating and changing security measures. But don't worry, we're always on to them *wink wink*. So keep checking for the latest updates on Twitter and Discord! May the cooks be ever in your favor.
You Could Always Go to Physical Stores!
Now that you know how to buy Supreme online, it wouldn't hurt to discuss an out-of-screen option. If you're lucky enough to live in an area that has a Supreme store, better get packing! You'll probably wanna camp out the night before drop day because it's definitely gonna be packed. But the same thing applies: always have a list of items ready!