The Art of Reselling Supreme & Making Cash Along The Way
Did you ever wonder how a skating brand turned into a widely known and sought-out streetwear brand? Well, that's simply because Supreme is very unique in every aspect, even its history, which made it gain a mass following! Now, wearing Supreme or even using Supreme apparel is a fashion statement. However, what really boosted the brand's name is the limited stock, because who doesn't want to wear unique outfits and stand out from everyone else?
But then, why are more people reselling Supreme? How do they do it? And most importantly; Where?
Why are people into buying and reselling Supreme?

Who doesn't like to be unique and own exclusive items? Supreme is all about exclusivity, so owning a limited item makes you one of the elite Supreme-heads! Clearly, Supreme items are limited, and this makes them worth a lot more on the resale market. So if you've got that really cool Sopranos x Supreme Box Logo T-Shirt, you literally own a small fortune! Making extra money has never been this easy, especially in the sneaker and streetwear industry.
How are people reselling Supreme?

It's known that you're lucky if you manage to buy ANY Supreme item online or in-store. Sometimes people grab the first item they could get their hands on even if it's not their size or personal style. These people, usually resellers, wait till the stores are out of stock and then advertise on different platforms like eBay, StockX, etc..
The items end up selling out for tens of times more than the original retail prices (ahem.. The Supreme branded New York Post) which makes the reseller a small fortune! Pretty tempting isn't it?
Golden rules of reselling Supreme
In order to resell Supreme items and get some big bucks for them, you should do it right. 
First of all, you should keep the items in a "deadstock" state. Meaning that the item is still new and unworn! "Deadstock" items are

always

more valuable!

You should also be professional in what you do. Just like any other trade. Honesty and being timely is valued by Supreme connoisseurs. Providing real-time pictures and presenting your items properly is always a plus!

Choosing the right platform to advertise your items is also crucial. Such platforms include Instagram, eBay, StockX,

Grailed

, etc.. (we'll get back to that later)

Always do your research beforehand to know what items to cop. Box Logo tees, picture tees, limited collabs, stickers, and everything with a clear Supreme logo on it are the most sought-out items! The older limited collabs and items get, the more valuable they become.
Where to resell Supreme items?
As we mentioned before, choosing the right platform will definitely help you when reselling Supreme items. Generally, reselling Supreme goes hand-in-hand with reselling sneakers, so wherever you can sell sneakers, you can get away with reselling Supreme. Because usually, most Supreme collectors are also sneakerheads!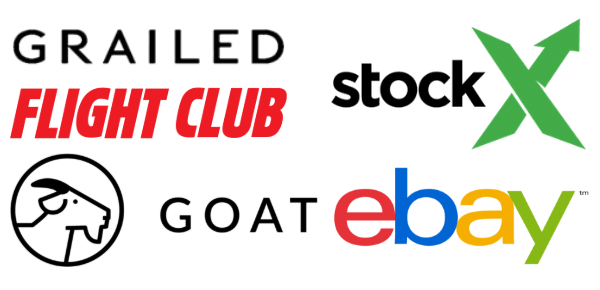 Platforms like StockX, Grailed, eBay are usually the go-to when reselling Supreme items! If you're an independent reseller, you could also use Instagram. Facebook could be very useful for local transactions. Finally, GOAT and Flight Club are the perfect places to sell Supreme sneakers.
What Will You Need? 
Before reaching the resale phase, you should be able to successfully cop Supreme items. That's why you'll need a good Supreme bot and servers which will ensure your bot is working full power! Proxies will secure you a higher chance to buy multiple items.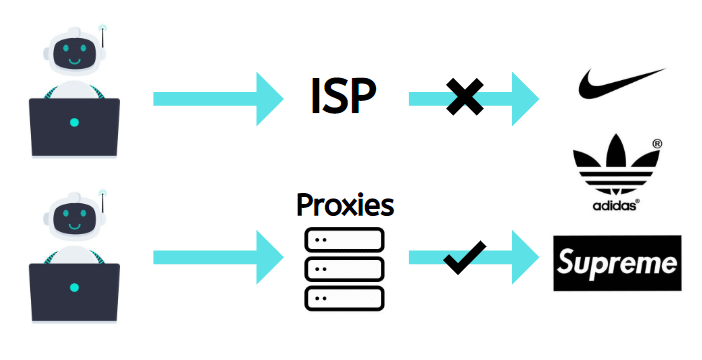 Conclusion
The resale market is a booming market nowadays, so getting an extra pair of the t-shirt you like will never go to waste. Managing to get an item in physical Supreme stores is hard, but copping online without a bot is even harder! So if you've got all the basics covered for reselling Supreme, you'll need a bot to boost your chance at copping multiple items and resell them successfully.
Posted in Supreme 0 comments