Supreme KAWS, a Fridge, and a Seadoo Went Into SS21…
Here we are! After a well-deserved break, we're back for a new Supreme season and a new level of hype! You better be ready, because we've got a lot in store for you. From a Supreme KAWS collab, to a mini-fridge, the possibilities are endless! And with Supreme Italy coming soon, we better stay on top of things. So what's good in Supreme SS21? And what should you keep your eyes on? Well, here goes nothing!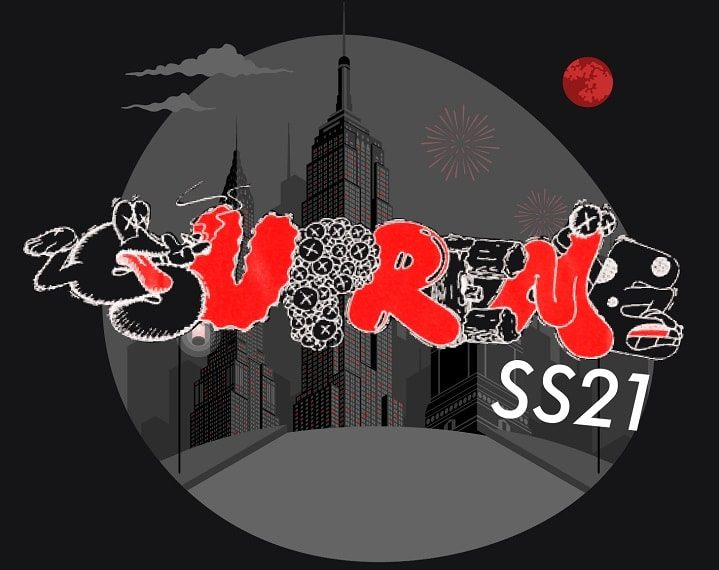 Supreme KAWS Returns!
Some collabs just don't stand out as they should, or we simply underrate them. Well if you know a thing or two about pop culture, you'll know that KAWS is big. From the figurines to drawings, the artist made a huge name for himself in modern art. So naturally, streetwear and sneaker brands were interested in such partnerships. And because Supreme always has the most hype and the coolest items, Supreme KAWS killed it! Their first partnership dates back to 2008's skateboard decks. The second was in 2008, and the third in 2011. Their most memorable items are naturally the chalk logo tees and hoodies. And this year, 10 years later, the collab is coming back in the same chalk logo hoodies! That's one more Bogo you'll need to style right, and for that, we have the solution here. We'll also get Supreme KAWS skateboard decks. So the good ol' days are back!
Supreme x KAWS

The Chalk Logo Hooded Sweatshirt and Decks are set to release in store and online this Thursday, February 18th.

The season starts off with a bang Stay tuned for more Week 1 updates coming shortly.

Which one, Deck or Hoody? pic.twitter.com/PQ1vvNDKI6

— DropsByJay (@DropsByJay) February 15, 2021
Accessories Always Comin' with a Bang!
Although Supreme started out as a skateboard shop, the brand has grown way beyond that niche. And they've surprised us with many accessories throughout the years. Some of them are totally worth remembering like the Chucky doll and the arcade machine! But this season's got us all in a twist because the accessories are next level. Better hope for a summer without a lockdown, or else we won't enjoy them!
SMEG Mini Refrigerator
You gotta love a mini-refrigerator, especially if you move around a lot. And what's better than sticking a Supreme sticker on it? Having it IN Supreme design! So better keep the fridge in mind if you're looking for home appliances!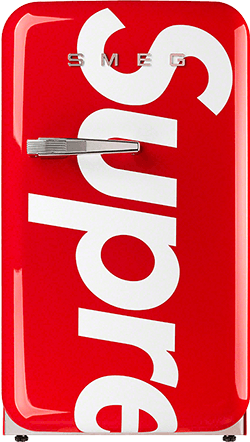 Sea-Doo Spark Trixx 2
If you're a summer person and like the sea and water life, this is for you. When you get bikes, motorbikes, and skateboards, a seadoo is a no-brainer! And if you like to humble-brag with your branded items, this is also for you. The seadoo features an all-black body with sticker-like designs. Moreover, the seat rocks a huge Supreme print, so it's a win-win!

Supreme Wheaties
The Breakfast of Champions and Hypebeasts. Leave it to Supreme to stamp their logo on pop-culture icons. Wheaties is a cereal, but not any type of cereal! It actually featured so many athletes and public figures. Some of these athletes are Michael Jordan, Michael Phelps, Serena Williams, and Scottie Pippen! So after the Oreos, having Supreme Wheaties is a must!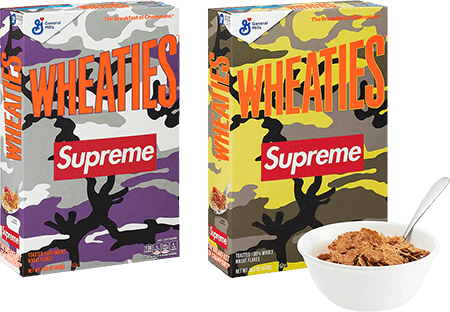 NERF Guns
Who doesn't like a bit of fun in the sun? Especially with a pair of Nerf guns! Embrace your inner child with the Supreme-Nerf toys. And if you're looking for a pretty awesome gift for the kids, that's it really. We'd totally cop that with NSB because we love some good fun now and then. Just don't lose the foamies.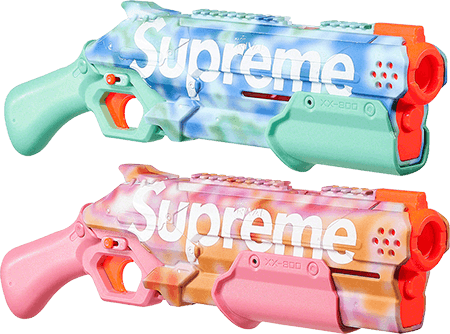 Is Supreme KAWS This Season's Highlight?
That's pretty early to judge, but we'll see if they manage to squeeze in the Supreme Jordan 1s in SS21! If they do, it's going to be on heck of a season, especially if you know how to style them Jordans. Memorable to say the least! But with memorable seasons, you need an impressive bot to play along. So make sure you get NSB now before it's too late! And don't forget to take part in our giveaway for a chance to win a free key!
🔂Random RT = WIN NSB2.0

Weekend COOKOUT with 2000+ Air Jordan 6 "Carmine" checkouts!!🍳

NSB's NEW 'Smooth' mode been doing bits on Footsites today & it keeps getting better with every release🔥 pic.twitter.com/RaMIjTuNZJ

— NSB Bot (@NSB_Bot) February 13, 2021
Tags: SS21, supreme, Supreme Accessories, supreme droplist, Supreme tees
Posted in Supreme 0 comments