It's not every day that collaborations in the fashion industry make a bang. But the new Yeezy Gap engineered by Balenciaga certainly does not leave much for the imagination! So today, we're gonna break down the whole thing and what we should expect in the future. Will this new partnership become as big as Yeezy Adidas which is currently on rocky grounds? And will Kanye's fashion venture live up to everyone's expectations better than it initially did? Let's find that out and more right now!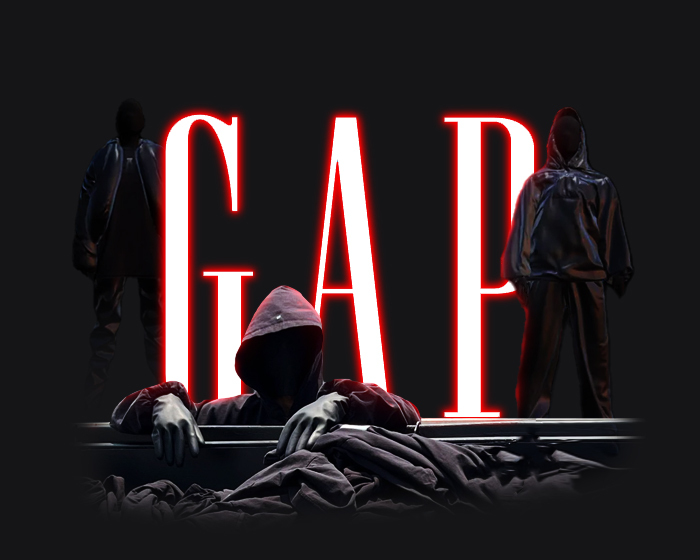 Yeezy Gap – Wassup Ye?
So first things first, we gotta keep in mind that the Yeezy brand now has an official Instagram account! Of course, the buzz was immediate, and the account already has 20k+ followers. But that's not all, because the only video on the account was a teaser of some sort! That teaser was obvious; we immediately knew that the apparel collection would be available at Gap stores. And that proved correct when the list of select Gap stores with Yeezy Gap became available on the website!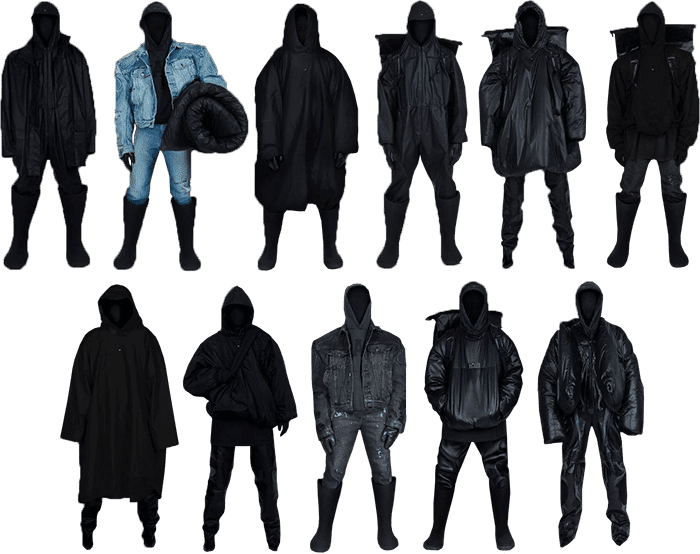 The Times Square Shopping Experience… With a Video Game!
You'd think that this was all, but no. The apparel brand launched its Time Square Shopping Experience with the new Yeezy Gap collection available for purchase! That came after the renovation of the Gap store to fit the same minimalistic aesthetic that Kanye went for. In addition to the whole collection shopping, you could play a video game that the brand launched! That's pretty cool because we all love some interactive stuff to keep us entertained.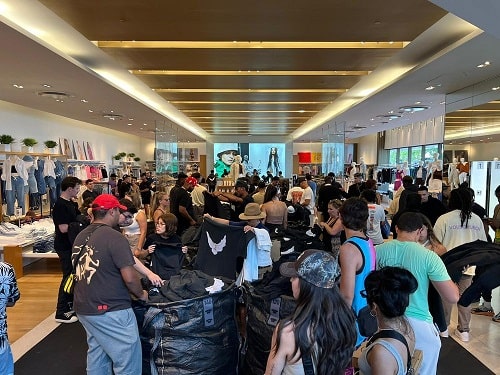 Demna, the creative director of Balenciaga, designed the game! In this video game, which you can find here, you should dress your avatar with Yeezy Gap apparel. The game is motion-based, and you should catch as many doves as possible for a high score!
Yeezy Gap Van – You Get a Hoodie, You All Get a Hoodie!
Okay, but July 21 was an eventful day for Yeezy Gap. Not only did the Times Square Shopping Experience launch, but it did so with extra flair! Different vans across the US turned out to be pop-up shops for the new apparel collection. The new Yeezy account revealed the location of each pop-up every 3 hours. Exact locations came out the next day, but they all mostly happened in garages. It was a pretty cool publicity stunt if you ask us, and we wouldn't expect less from Ye! You can read all about the Van event here.
Now, it wasn't Kanye's first experiment with unique pop ups. Actually, Yeezy Quantums first launched by means of a military truck – making Gaps' van look very chill. Back then you could swap your on foot pair for a pair of Yeezys new high tops. Read all about it here.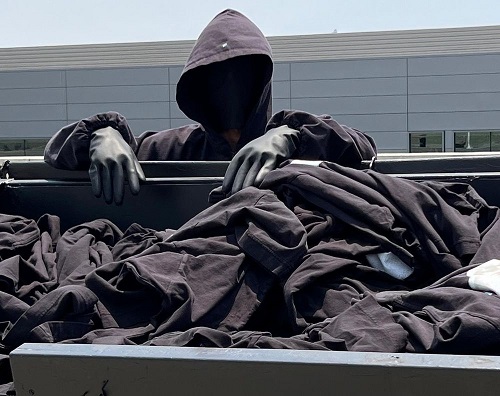 What Does the Future Hold for This Partnership?
Well, the stunts this collab pulled were definitely interesting. They're interesting enough that the whole industry is keeping an eye on them! However, that leaves place for some questions. Does Kanye have more plans to expand his fashion empire? And from what we see, the Yeezy x Adidas relationship is under lots of strain. Be it from the Yeezy Adilette to the Foam Runner dupe, Kanye has a lot to say! Is the year that the partnership comes undone? We all knew that it was bound to happen at some point. So, let's wait and see!