A Yeezy Instagram Is Long Overdue – Why Now Though?
With Yeezy Day right around the corner, it's only fitting that we discuss some Yeezy-related news! If you're not keeping up with Kanye (yep, we went there), a lot is going down lately! But you'd think that a Yeezy Instagram would be a pretty normal thing by now, no? Well, think again! We're gonna talk about the new account, what that could mean for the collab, and more. And finally, what does the future look like for one of the most popular sneaker brands? Let's find out together!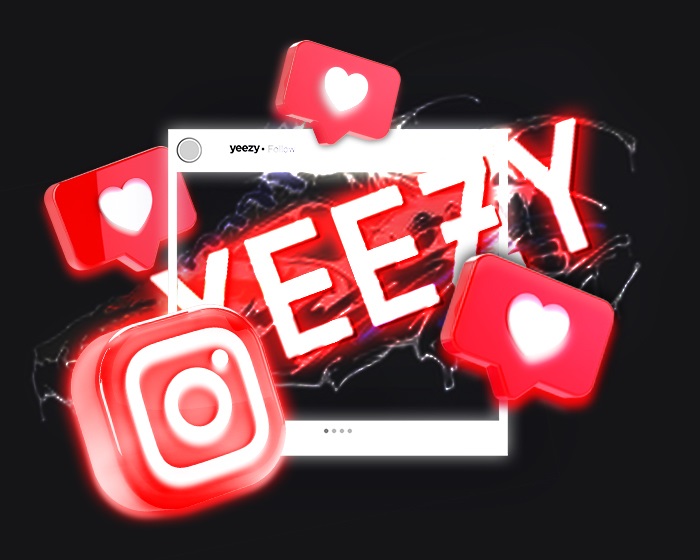 What's Up With the New Yeezy Instagram?
If you think about it, we kinda forgot that Yeezy as a brand doesn't have an official Instagram account. We'd usually get our news through Twitter leaks and sneaker blogs. And one of the biggest Yeezy accounts with the hottest leaks that usually are right is YeezyMafia. We've also got many different leak accounts where we'd get our news like Py_rates. The point actually is that Yeezy didn't have an official account. 
So, it must have shocked so many sneakerheads when they suddenly found a Yeezy Instagram account! The most interesting thing is that Kanye didn't mention it at all. You're probably wondering why that matters. Well, we know how Kanye isn't the one to hide a new step for his brainchild. However, maybe the appointment of Nur Abbas as head of design at Yeezy has something to do with everything. So we may not see waves of Yeezys, but there sure seems to be a lot under the surface!
View this post on Instagram
Some Stats and What to Expect!
So the Yeezy Instagram account came to life and spread like wildfire among Yeezy fans! In fact, the account reached the 40k follower milestone in less than 30 minutes. The account is going for the minimalistic aesthetic, just like everything Yeezy. The profile picture is a greyscale picture of the earth, also fitting the style. Moreover, July 21, 2022, marked the first post's date. It's a video in black and white of a person buying a hoodie from a retailer.
According to speculations, this means a retail store is coming soon. And who knows? That might be true, especially with the latest Yeezy Gap Balenciaga trifecta. But where does Adidas come into play among all this excitement? Now, Adidas and Yeezy don't seem to be on the same wave lately, especially with all the Yeezy Adilette drama. So we gotta wait and see!
What Else After the Yeezy Instagram Account?
So, if the rumors and speculations are right, we gotta be ready for when a store/new website comes. You'll definitely need a bot to cop the apparel just like the kicks, especially if stock numbers are low. So make sure you get yourself a copy of NSB, along with the right proxies. And if that's not the case, maybe it's a great idea to start a sneaker reselling business! Just make sure you check out this sneaker botting guide before you get into it. Godspeed 🔥
Posted in Yeezy 0 comments