The sneaker industry is going as strong as ever. Despite radical changes in supply strategies like Nike's DTC, CDA, and the rise of virtual sneakers, sneakerheads always find ways to cop. And the most effective way to get the kicks you need in your life is by getting a sneaker bot. If you don't already own one, make sure you check this list of the best sneaker bots in the industry. That'll kinda narrow down your prospects! But if you do have a sneaker bot, you'll need to learn how to work it. From sneaker bot tasks to the actual cookout, it's a matter of trial and error.
Today, we're gonna check out everything there is to know about sneaker bot tasks. How many do you need to have a good chance? Is there a limit on how many tasks you can run? Why do you need to run multiple tasks? We'll discuss all that and a little more right now, so buckle up!
Sneaker Bot Tasks – What Are They Exactly?
We're not gonna get all techy on you because it's very simple! A task is a request that you send to the website you wanna buy from. In other words, they're instructions for your bot telling it which site to visit, and what item you want. So naturally, the more tasks you run, the higher your chance at success goes. We wish it was just this simple to score some kicks. Instead, there's an art to running your sneaker bot tasks!
The Golden Botting Ratio
When you wanna run tasks, you'll need sneaker proxies along the ride. But what's the best proxy-to-task ratio? Well, the simple 1:1 rule is definitely the best when you run your sneaker bot. And as for how many sneaker bot tasks you should run, well it depends. The average user runs somewhere between 50-100 tasks per drop. However, if you wanna go all in, you'll definitely wanna run more tasks. After all, more tasks equal higher chances of success.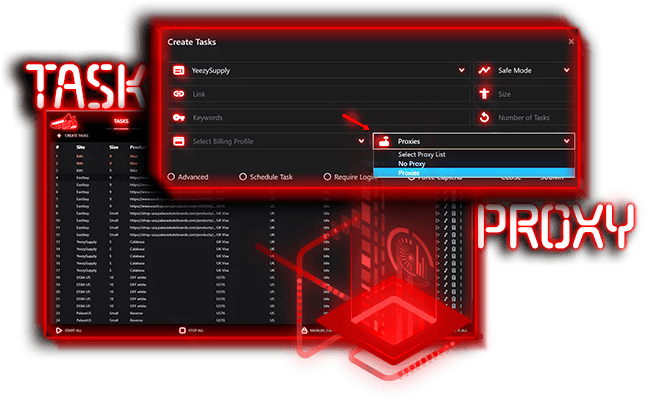 How Unlimited Is Unlimited Sneaker Bot Tasks?
We love the word "unlimited" because it kinda makes you feel free to do whatever you want. However, how free are you really to use tasks? Well, sneaker bot tasks themselves are not the issue here. It's proxy usage that has its limitations. No matter how cheap, running a lot of tasks will use up proxies. 
In other words, you'll be paying a fat amount of cash unless you keep an eye on them. You gotta factor that with the cost of a sneaker bot if you wanna renew or buy a new one. If you also have a weak PC or internet connection, you'll wanna up your game with sneaker servers. So make sure you're doing some serious budgeting before running your tasks.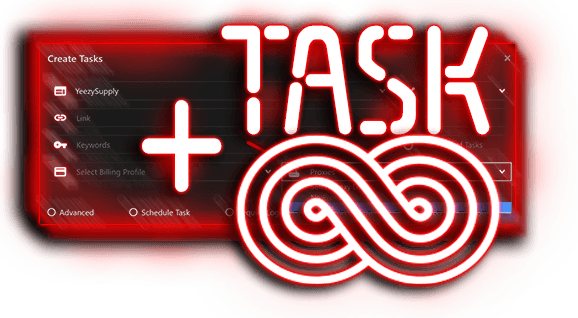 Some Last Words…
Now that we know what sneaker bot tasks are all about, we gotta hand in some last-minute notices! First off, if you wanna sort out all the info in your head, make sure you check out this guide. And if you're having second thoughts about the costs, just remember that the next pair could be your big break in sneaker reselling! Godspeed 🔥