Although 2022 is almost at an end, awesome sneakers are still pouring in. You see, the sneaker industry is the gift that just keeps on giving! But if you're a reseller, or planning on becoming one, these releases have a whole other meaning. And you're just in luck because we're gonna take a look at the best sneakers to resell. All the cool drops that happened recently, and will happen, we got them right here! So if you wanna find out what's worth the flip before the end of the year (and beyond), read on.
What Are the Best Sneakers to Resell Lately?
A Ma Manière Racking Up Hot Collabs!
We're no strangers to collaborations between Nike, Jordan Brand, and A Ma Manière. But 2022 is definitely a year to remember with some beautiful releases and stories behind them. The first pair is the simple yet hot Jordan 4 A Ma Maniere. These babies are worth $419 on average today, which is a decent amount of profit!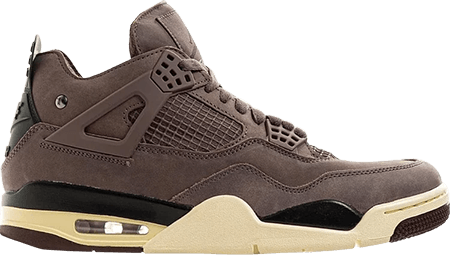 Now, the second pair on this list was a shocker that nobody saw coming. It probably has to do with the fact that the Nike Air Ship has a shady (and interesting) history. So when the A Ma Maniere Air Ship came out, we knew that it would be one of the best sneakers to resell. In fact, you can flip them for $567 on average! Not only that, but the kicks are versatile enough to be everyday beaters as well as collector's items!
Dunks Are Always Some of the Best Sneakers to Resell
Even if you weren't around for long, you probably have seen many Dunks around at least. It's a classic that everyone should have, especially sneakerheads. However, some colorways are more valuable than others on the resale market. So in 2022, we got three pairs that aw worth the flip and the flex! The first pair is the classic Nike Dunk Panda which has been a fan-favorite since 2021. You can flip these babies for $213 on average, aka a steady 2x the original retail price.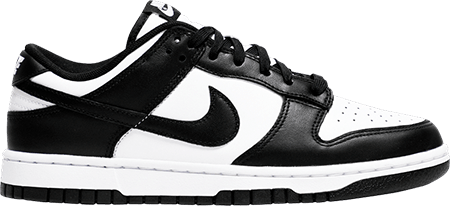 The second pair on our list is a special edition colorway. Since Florida A&M University joined the Nike family, it's natural that we get SE releases. So, the Nike Dunk FAMU made it onto our list with all the university-inspired details. The pair dropped in October 2022, and now it's worth around $354 in resale! That's some good profit in case you're looking for a pair to flip on the aftermarket.
Jordans Always Stealing the Limelight
For good reason, might we add? Jordan Brand always seems to drop some amazing colorways and collabs. But we gotta keep in mind that the silhouette also plays an important role in hype sneakers. So, the first Js on here are, and you should be able to guess it right, the Lost and Found 1s! These kicks were the talk of the industry for two reasons: hype and mold. However, the mold didn't really affect the resale which stands at $413 on average.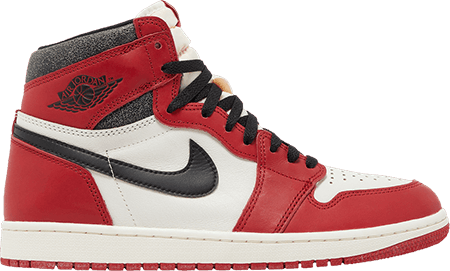 The second pair is really the definition of hype. In fact, Travis Scott's collaborations almost never flop, which speaks volumes about how music and sneakers merge! And in 2022, we got another hit by Cactus Jack: the Reverse Mocha Jordan 1 low. These babies retailed for $180, and they're worth a whopping $1,196. So if you managed to score a pair or two, then you scored one of the year's jackpots!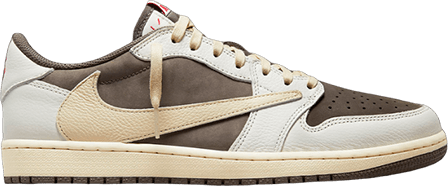 And this here, is one for the books, because the colorway goes hard, and you don't wanna miss that. Zion Williamson's Jordan partnership is definitely giving us some nice kicks, but this one's all about style and culture! So if you snagged a pair of Zion's Jordan 1 Voodoo low, we recommend keeping it in your sneaker collection. And if you scored more, then you can flip the other for about $245.
Best Sneakers to Resell – Upcoming Drops
The SB Dunks Are on Fire!
You didn't think we'd stay hung up on the past, did you? So before the year ends, we're gonna check out a few awesome releases that should be on your copping list. First on the list, is the long-awaited Nike eBay Dunk which we discussed in detail right here. But long story short, the general release pair will be worth $442 on average in resale!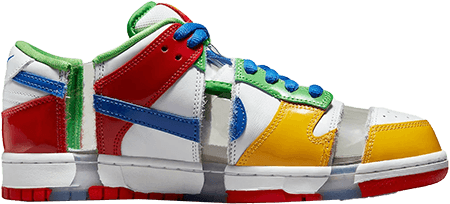 The second pair is also another classic SB Dunk that the sneaker industry is waiting for! The orange Lobster Dunks will be the latest addition to the Concepts family. All the details we know and love about previous drops are back with these babies, including the resale. The regular box pair is currently worth $548 on average, while the special box pair is a nice $1,021!
More Jordans, More Jordans!
We can't end our list without a couple of new Jordans, and indeed we got two very nice releases! The first is another Travis Scott Jordan 1 low, but this one dresses in an all-black upper with white stitching. On point for the holiday season if you ask us, so get your copping skill ready on December 15, 2022! And it better be, because for $1,531 in average resale, who wouldn't want a pair?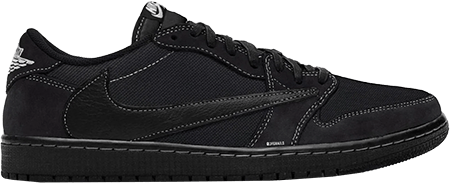 And last but not least, we have the end-of-year treat: Jordan 2 Chicago. A retro of the original 1986 pair that we talked extensively about here. With a decent resale value of about $420, it's a pretty decent pair of sneakers to resell. So if you wanna end the year on a high note, this will definitely be the perfect pair to do it with.
Now That You Know the Best Sneakers to Resell…
You'll wanna have the means to get the upcoming drops, right? Well, since most of the upcoming drops are pretty hype, you'll need more than dumb luck. And that's where NSB, one of the best sneaker bots, will step up to save your day! If you get your copy today, you might be one of the lucky peeps who'll score these kicks. But if you wanna step into the future of sneaker botting, NSB3 is rolling out soon. The new version will include a Nike SNKRS module and advanced solutions for different sites among other awesome updates! And you can be one of the lucky beta testers if you fill out this form! Be fast though, the places are limited! Godspeed