Sneaker trends come and go, and they're usually on a rotation. You hit an extreme high for a couple of years, then become irrelevant the next. And well, that's life in the fashion industry. Everything gets recycled every few years. But one interesting case study is the Nike Dunk hype and how Dunks are dead now. But are they? Let's take a look at the two sides of the story and you can be the judge! And if you wanna really see how fashion comes and goes, the Adidas Campus 00s are a clear example. Now, let's get started, shall we?
Dunks Are Dead – A Discussion
You see, people will have different opinions when it comes to how relevant Dunks are. But we gotta start at the beginning. The Nike Dunk was a basketball shoe that mashed up all our favorite sneakers in one. And the OG target audience was college athletes and their fans since Nike already had deals with multiple universities. Although they were popular for a while, their popularity slowly faded. Better kicks replaced the Dunks in terms of performance, and well, the industry wasn't as huge as it is today.
Fast forward to the early 2000s, and the Dunks made a comeback under the Nike SB division! But sure enough, that peak in popularity also dimmed, with only the dedicated fan still buying Dunks. At some point, these babies sat at outlets when you could buy them for much less than their original price! And that happened a couple of times, until 2020 when the whole drift changed.
Nike Plays the Hype Game
If 2020 was anything for Dunks, it was a strategic year. Nike played their cards well and at the right time! Slowly, but surely, we saw A-listers with weight in the sneaker industry rocking Dunks. From Travis Scott, all the way to LeBron James' tunnel fits, Nike Dunks were there. So, that lowkey started creating hype in the back of everyone's heads.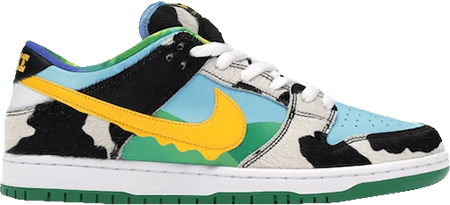 Why was that move crucial? Because when the Swoosh hit us with the hot collabs, the public was ready to fight tooth and nail for them! That's obviously a successful marketing strategy because Dunks flew off shelves. Unless you had a sneaker bot or a sneaker plug, you had a slim chance to catch a hot pair. Some collabs are still very valuable like the Chunky Dunky and the Grateful Dead Dunks!
Moreover, Nike knew who to partner up with. Although Ben & Jerry's and Grateful Dead are cool, they pale next to Virgil Abloh and Travis Scott! And with kicks like these being so hard to get, the hype and resale will go up. So naturally, Dunks as a whole became crowd favorites with everyone looking for an alternative for the alternative.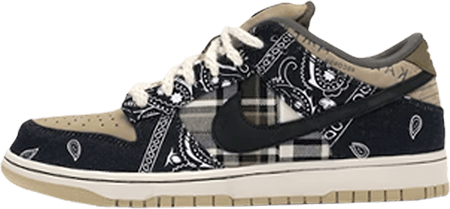 When You're at the Top…
… the only way is down. Okay so nobody really said that, but that's exactly what happened with the Nike Dunk. When we say that Dunks are dead, it's in comparison to the way they peaked back in 2020. So what really happened? And was it all intentional on Nike's part? Let's talk about it!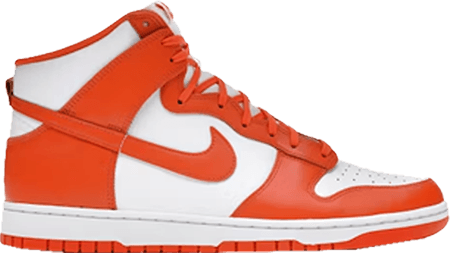 After a long time hyping everyone up and dropping very exclusive kicks and collabs, things changed. First off, Nike's Dunk By You took some of the Dunk's magic and exclusivity. And although the color options aren't too many, you can still own your 1-of-1 Nike Dunk.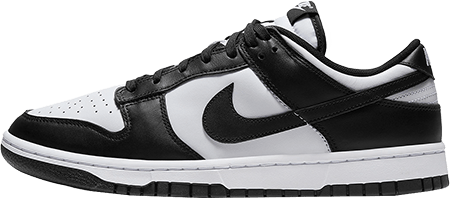 That's not all. The Swoosh went the extra mile and oversaturated the market with new colorways, restocks, and retros. (Ahem, we're looking at you, Panda Dunk.) And you know the law of supply and demand, when supply goes up, items get more accessible. Hence, these kicks will lose their aftermarket value, to a certain extent. Some kicks manage to break this rule, but generally, that's how things go.
So, Are We Sure That Dunks Are Dead?
Love them or hate them, there's one solid truth that nobody can deny when it comes to Nike Dunks. They've been around since the 80s, and odds are, they're gonna stay for a long time. Their shine might dull a bit every few years, but they'll come back… they always do. So, to those who said that Nike Dunks are dead, you say: wait till the next comeback! But when they do come back, you'll still need a great sneaker bot on hand. And for that, we have the upcoming NSB3!