You might check Amazon, Walmart, and other retailers whenever you're looking for electronics. However, Best Buy is also one of the top five electronics stores in the US. So if you're waiting for a PS5 or GPU restock, you might wanna keep an eye on Best Buy. However, many other buyers will be doing just the same because the store is pretty popular. This is where a Best Buy bot comes in handy. But what exactly is it? And what does it do? Let's find out together, shall we?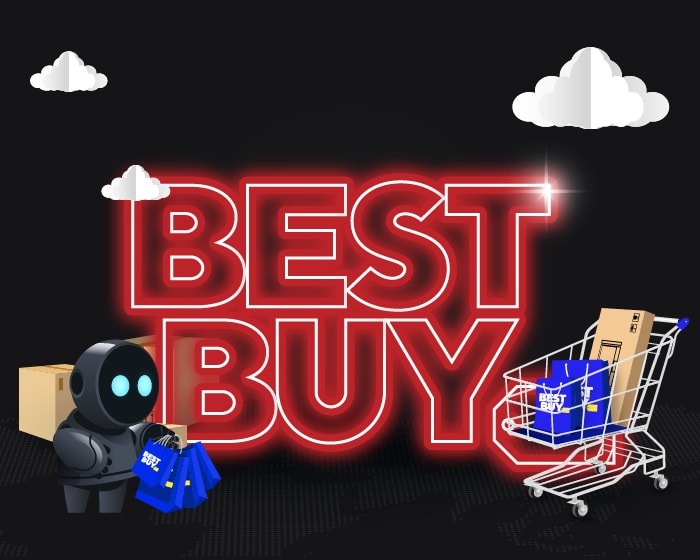 What's Best Buy?
Back in 1966, Richard M. Schulze and a business partner started an electronics store. That store's name was Sound of Music, and it was pretty successful! Three years later, Schulze bought out his business partner and started expanding. Now, fast forward to 1983, Sound of Music rebranded into Best Buy! Why? Because that's where you could find the best deals on good electronics! Check this out if you want the complete history of the retailer. It was an uphill climb from there, especially with the introduction of their online store. And with the spread of the pandemic and the surge of online retail shopping in 2020, more people than ever boarded the shopping train. See where we're going?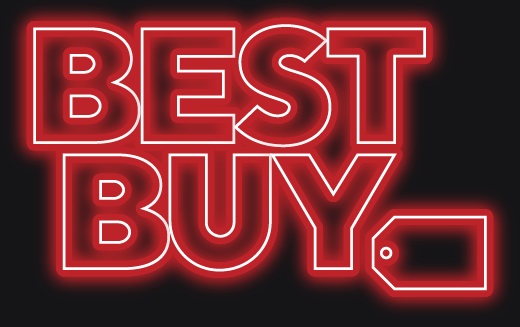 Fast Drops Require a Best Buy Bot
There are a couple of things you need to know about Best Buy drops. Demand for consoles and electronics grew majorly on days when the supply chain was suffering globally. This supply-demand unbalance led to people competing fiercely on release day, just like sneakerheads do for exclusive kicks! So naturally, speed is of the essence here. But man, things got serious when people started botting releases. From then on, trying to cop a GPU or PS5 console manually became like trying to catch air. That's why, if you're serious about your shopping or starting a reselling business, you'll need a Best Buy bot.
A Best Buy bot usually features a monitor to keep checking whether the item you're looking for dropped or not. And when that item actually drops, it'll add it to your cart and check it out for you. But, as always, we gotta say that although a bot can improve your copping chances, it doesn't guarantee them.
Side note: You'll definitely need a monitor for Best Buy drops because they don't have a specific schedule. And who knows when a random drop could happen? If you really wanna get into the retail business, you'll wanna join cook groups. They usually have good monitors for important drops!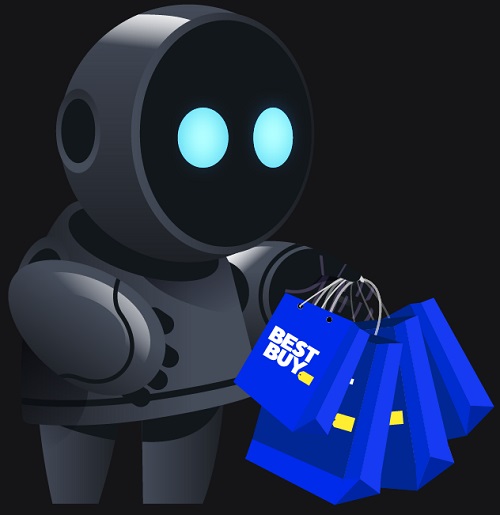 What Is Best Buy Doing to Battle Bots?
No retailer was ready for the surge in botting, but nonetheless, bots took over! So Best Buy and other online stores decided to fight back by adding bot protection. Best Buy even went as far as canceling one online drop and releasing the GPU in-store only. However, as shoppers are more into online shopping, Best Buy and other retailers can no longer resort to in-store drops. So now, they're upping their anti-bot game, which gives bots a harder time copping stuff… but it's still possible! The number of botters is actually increasing despite the security measures that retailers are taking.
So What's the Best Best Buy Bot?
If you're looking for a good Best Buy bot, you don't have many options. You gotta look for some good retail bots that support Best Buy. That will give you many opportunities across multiple online retailers. But if you really wanna try your luck on BB, Ominous, Stellar, and Akari are currently your best bets!
And speaking of awesome bots, why not look into sneaker bots? The sneaker reselling industry is still booming, and it has been doing so for years. In fact, any talk about the death of the sneaker game is inaccurate. Here's where we actually see the industry going. And let's face it, as long as there are sneakers to be worn, there will be exclusive drops. If you wanna know more about sneaker botting, check this guide out. It'll definitely give you the ABCs of it all! And finally, check out our blog if you want to know more about the sneaker botting industry. Godspeed 🔥