When we think Air Jordan, we think classics. We think the 80s, 90s, Chicago Bulls, and Michael Jordan. Although that era is a pivotal part of the brand, JB is also working on the innovative side of things. From the new Jordan 36 to awesome colorways, we can't deny how much the brand evolved. And today, the brand is taking the first silhouette even further with the new Jordan 1 Prototype! This release is all about the custom feel we all love. Read on to find out more about this.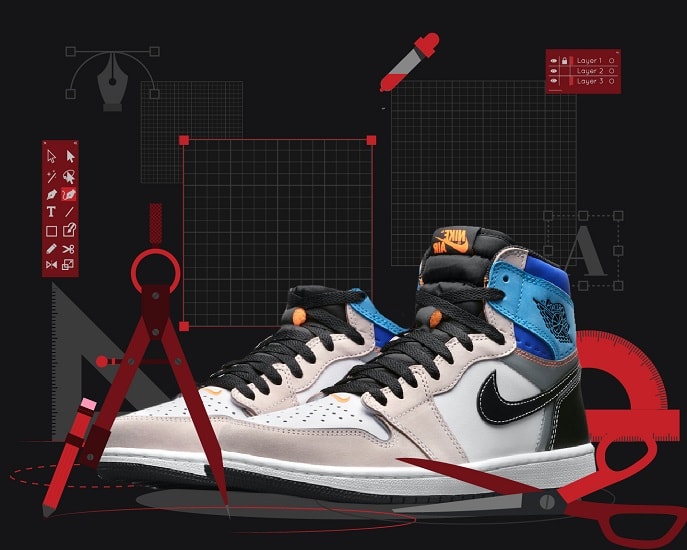 Why Is Jordan 1 Prototype Special?
You probably already saw some pictures of the kicks but didn't find the easter egg. Rest easy now, because we gotchu. The sneakers at first glance look pretty simple. Jordan 1 Prototype features a healthy mix of nubuck and leather! Not only that, but it also passes as multi-color sneakers. Why? Because the kicks are rocking two shades of blue, pale pink, black, grey, and white like a boss! Oh, and the grey part is actually reflective.
There's More Though…
Now despite all the awesome things we mentioned, these are not even the best things about the Jordan 1 Prototype! If you're team low-tops, or simply think the kicks would look better without the blues, this is for you. The high top is actually removable, as in you can cut them off forever! The only drawback is that the sneakers will lose the Wings logo with the high top. And we all know how important sneaker logos are in the industry! The Jumpman/Wings is like the Supreme Bogo on your feet.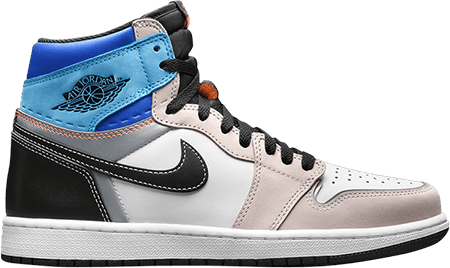 Release Deets
Jordan 1 Prototype will drop on September 10, 2021, for the usual $170. The interesting part about these kicks is that for a very experimental pair, it's worth a good amount of money! Usually, experimental and new takes on classics aren't as popular as the OG sneakers. However, Jordan 1 Prototype seems to be bending the rules! It's actually worth an average of $556 on the resale market. In other words, you'll almost make $400 in profit per pair!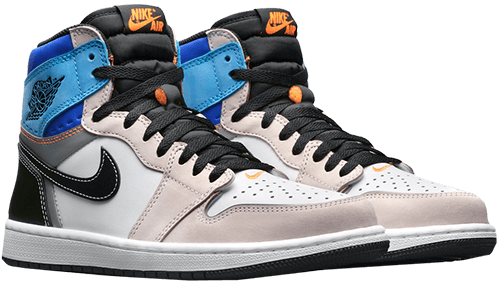 How and Where to Get Jordan 1 Prototype
With a resale value like this, it's definitely a good time to start a reselling business. But before you do, you gotta cop them kicks! Jordan 1 Prototype is dropping on Nike SNKRS and Footsites like Footlocker and Eastbay. So if you still don't have any, you should invest in a Nike bot or an all-in-one bot today! Luckily, we already prepared a list of the best sneaker bots in the industry. So when you decide to invest in kicks, make sure you cover all the bases. To do that, check out our sneaker bot guide here! Godspeed 🔥