Multicolor Sneakers You Need to Have In Your Wardrobe!
The sneaker industry is a wide space that caters for many tastes. Someone may like shiny patent leather, while another is into suede. Luckily, sneaker brands have something to suit everyone's likings. But what everybody should agree on, is that having at least one pair of multicolor sneakers is a must! Don't worry if you don't own one though, here's a list of the coolest kicks to have in 2020.
New to the sneaker industry? Check out these Air Jordan and Supreme guides for some pointers!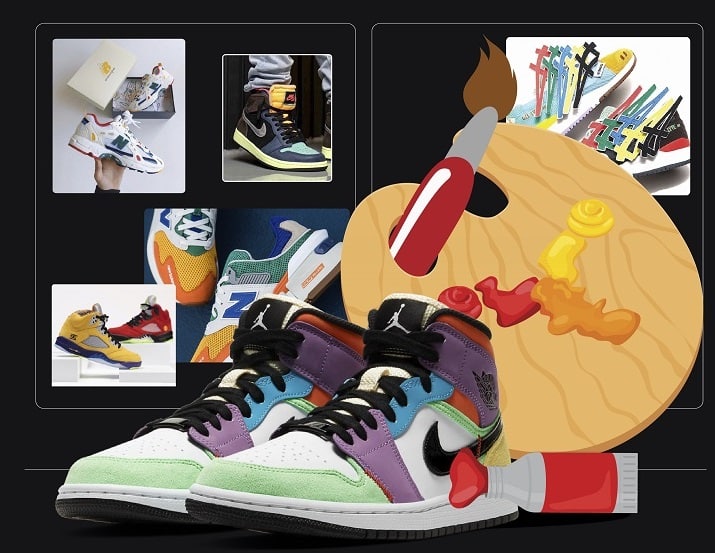 Multicolor Sneakers You Missed in 2020!
Now we're not here to add salt to the wound if you took an L on some of these. Maybe you can get the kicks from resale platforms, who knows? But no worries, we'll cover some of the upcoming multicolor sneakers too!
Air Jordan 1 Mid Multicolor (W)
We previously said that 2020 is the year of lady sneakers, and this pair doesn't say any different. The mid-top Jordan not only features different colors, but it also features different materials! The colors are so lively and fit for spring days. And if your partner's birthday is close, that would make one hell of a gift. However, the kicks dropped on April 9, 2020. So you'll have to get the kicks from resale platforms for around $200, which is not too bad!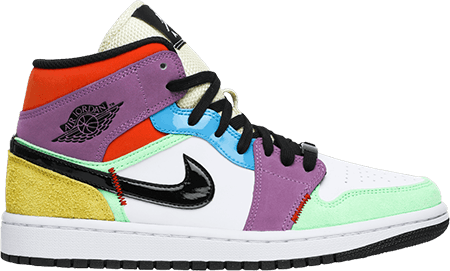 Atmos Sean Wotherspoon Asics Gel Lyte 3
Following a Japan-exclusive release in June, the second Sean Wotherspoon sneaker dropped on August 14, 2020. Although not as valuable as the designer's first Nike collab, the kicks are still worth our attention! The multicolor sneakers feature changeable logos and Sean's signature corduroy upper. You can get this pair off the resale market for $450 on average!
New Balance 827 x Aimé Leon Dore
This is technically an all-American collab! The NYC streetwear brand put its own spin on the 1999 classic. And the end result was the really good looking multicolor sneakers! The 827 ALD dropped on March 13, 2020, as part of a capsule. And if you wanna buy the kicks, you'll have to cough out anything between $380 and $1,150! This pair is actually one of several hits in 2020, so don't forget to check out New Balance's eventful 2020!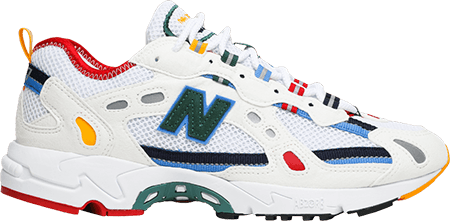 Upcoming Multicolor Sneakers!
Air Jordan 1 Biohack
A pair that tributes a pair, and you can find the full story here. The multicolor sneakers are not the over-the-top colorful kind. In fact, they're pretty tame for such awesome colors, and that's the genius of it. So if you're looking for a pair of multicolor sneakers without feeling too tacky, this is it! The kicks will be dropping on September 4, 2020, as part of the Jordan Lineup for Fall 2020!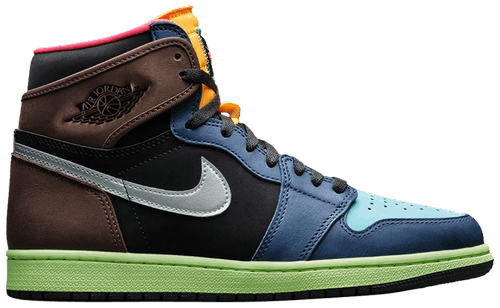 New Balance 997 MultiColor
Don't want to go out of your way to pay resale for the Asics Sean Wotherspoon collab? Then we've got just the multicolor sneakers for you! A low key similar pair that might not be on such high demand. The upcoming New Balance 997 features a suede upper with color blocking similar to the Asics pair! There are no release details yet, but it was supposed to drop in August. Who knows? NB might surprise us with a drop within the last two days of the months!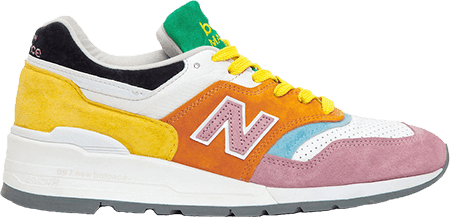 Air Jordan 5 "What The"
We love a good mashup on an awesome silhouette. And the upcoming Jordan 5 "What The" is a next-level pair of multicolor sneakers! The "What The" line has an extensive history and gave us some really good pairs. One of them is the really rare Nike SB Dunk "What The". And since the upcoming Jordan 5 mixes more than 8 rare colorways, we expect it to be a smash! We can expect the multicolor sneakers to drop in November 2020, and make a bang when they do.
NSB Gets You The Multicolor Sneakers!
Missed on a lot of pairs before? No problem. Get NSB today and enjoy the endless possibilities. And if you're already and NSB user, let's hope you're ready for some serious heat starting today! Don't forget to keep your bot all revved up for all the amazing releases to come!
https://twitter.com/NSB_Bot/status/1299430565737889793
Tags: Adidas, Air Jordan 1, Air Jordan 5, asics, Multicolor sneakers, new balance, Nike
Posted in Sneakers 0 comments