New Balance 2020: The Brand Like We've Never Seen Before!
The sneaker industry definitely too a major hit this year. From release delays, to lower shopping rates, sneaker brands definitely took a hit, one way or another. However, one brand is making heads turn in the industry for the last 7 months. But how did they do that? And how did the New Balance 2020 domination happen? We'll answer these questions and take a look at some of the new collabs right now!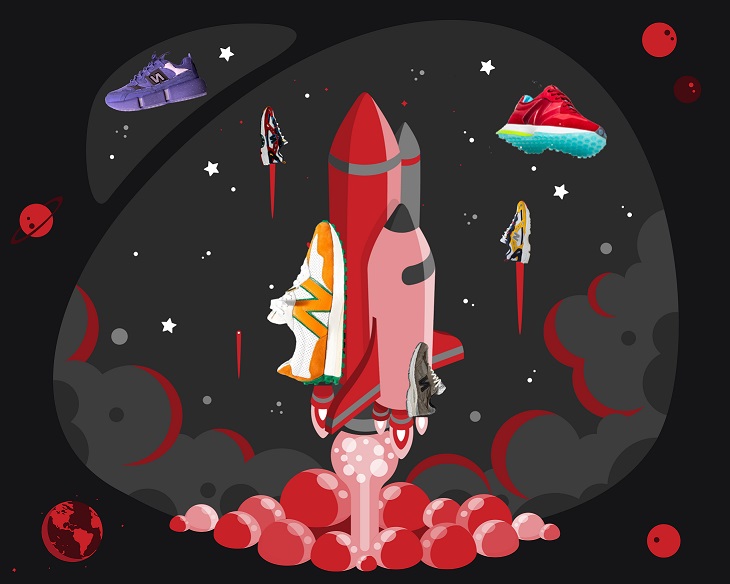 A Bit of History
The brand was founded back in 1906 by William J. Riley. The inspiration for his product is allegedly chickens! That's probably why some of their shoeboxes have a chicken on the inside of the lid. Although brands like Adidas, Nike, and Jordan are the most popular out there, NB managed to secure a place at the top. That's probably due to the quality and comfort of their kicks. They're not bad looking either! But how does all this relate to the New Balance 2020 hype?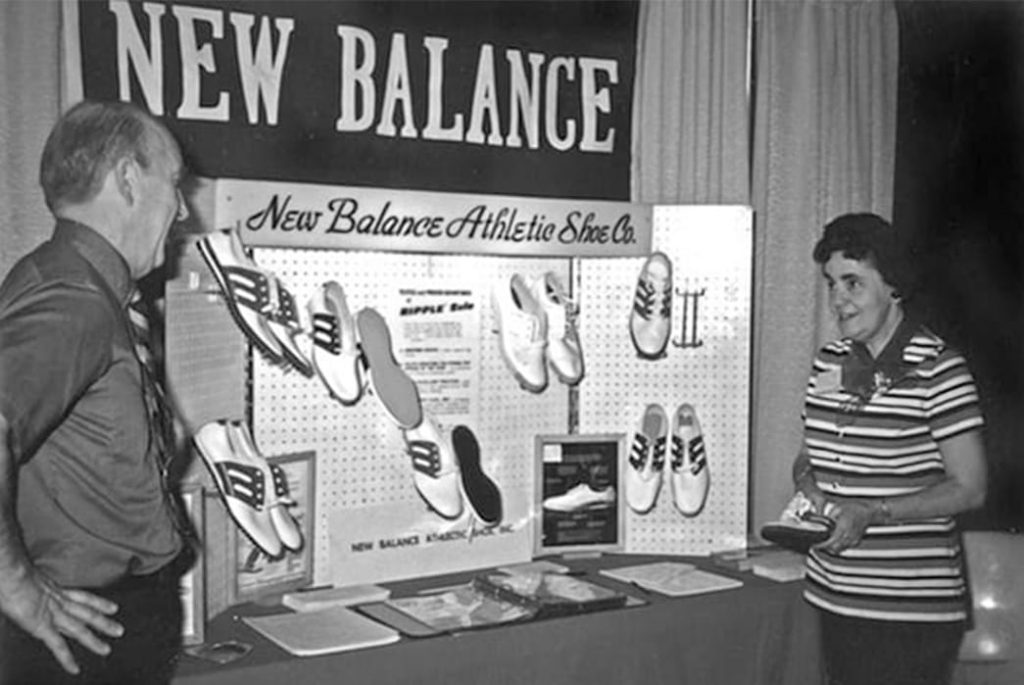 New Balance 2020 Took Awesome to A New Level!
There are different reasons for New Balance's strong presence in 2020. Let's take a look at them one by one!
Production Location Matters!
Sneaker giants like Nike, Jordan Brand, and Adidas, produce their kicks in China. Kanye West is moving the Yeezy line production to the US though, but that's not a really new move. In fact, New Balance makes (or assembles) more than 70% of their shoes in the US. That's why they label their kicks as "Made in the USA". This percentage, however, was a source of debate on how legit the labeling is. If the whole shoe isn't really made in the US, should it really be labeled so? Whatever the result is, we can tell that the production didn't take the hit as hard as the other sneaker brands!
We Playin' The Hype Card!
Let's admit it, we never really looked at New Balance sneakers and thought: Oh My God, I need to have these and flex them! But that all changed now. New Balance 2020 is all about the hot collabs and the hype. They're climbing their way up the hype ladder, slowly but surely! So let's take a look at some of the hype collabs we loved in the last few months.
Aimé Leon Dore x New Balance 827 White
One of the early collabs, the kicks dropped in March 2020 and retailed for $150. The white kicks featured colorful hints of green, yellow, red, and blue! So all in all, it's a pretty good-looking pair that looks nice on anyone! The best part though is that the kicks resell for up to $1,150!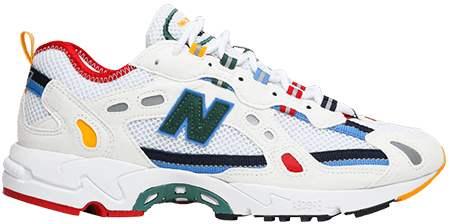 Casablanca x New Balance 327
The collaboration with the French/Moroccan brand was an instant success! When the kicks dropped on April 4, 2020, the sold out really fast. The orange and green colorways retailed for $150. On the resale market though, the green pair resells for an average of $500. Meanwhile, the orange pair averages $600.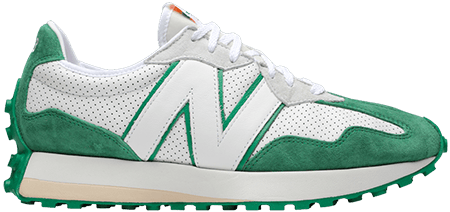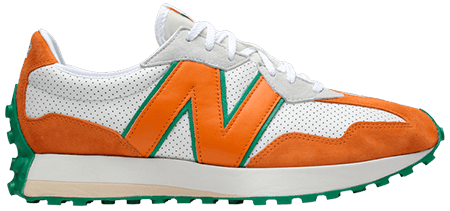 Jaden Smith x Vision Racer
The Smith family is the hype all around! So when our Karate Kid turned into the sneaker industry, we all felt the excitement. And honestly, he did not disappoint! The baby blue colorway is a delight to look at and probably wear too. However, they're also a delight to flip, because they resell for at least twice their retail price! The kicks dropped on July 24, 2020.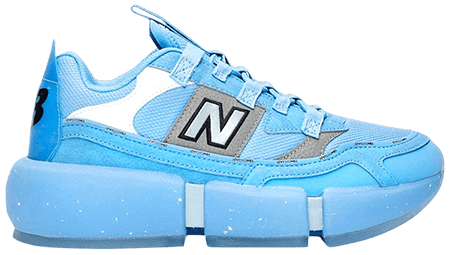 JJJJound x New Balance 992 Grey
We're saving the best for last! JJJJound is not just a brand. It's a mood board, an aesthetic, and a person. Justin Saunders is a Canadian designer who started off as an internet sensation and became a reputable name in design. And his sneaker collabs certainly give off that vibe. In fact, the latest JJJJound x New Balance 992 dropped on July 24, 2020. They actually resell for a stunning starter price of $800, and can reach as high as $1,250!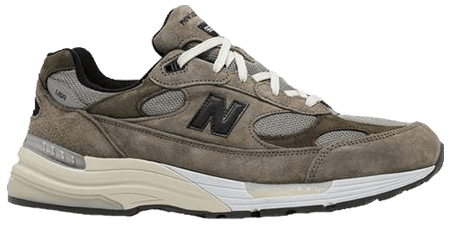 New Balance 2020 Won't Break the Streak!
An upcoming collaboration is also on its way! You see, New Balance is teaming up with the famous streetwear store Concepts on a new pair of kicks. In this collab, New Balance 327 is dressing up in a red upper and translucent blue outsole! That's a fresh take on the silhouette, and it's actually inspired by the Vodka Cranberry! The kicks will be releasing in the Concepts store on August 7, 2020. A general release will follow on August 13, for $140. This will definitely be a hype release, so don't forget to run your bots!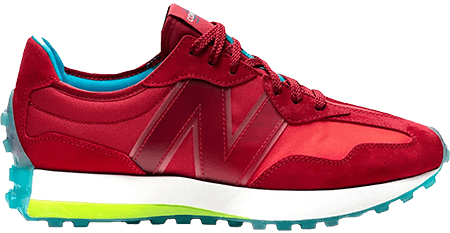 Tags: new balance, sneaker resale
Posted in Sneakers 0 comments