Jordan 1 Biohack Is Changing The Colors of The Rainbow!
It's not always rainbows and sunshine, but with Jordan Brand, it apparently is! We've been waiting for a long long time for a drop like this to happen and JB totally delivered. The new Jordan 1 Biohack is here to remind us of the glory of another certain silhouette. So let's check out these kicks and you can decide if they're worth the effort and money yourself! And speaking of effort, the new Jordan Crater pack and Jordan 12 Indigo should definitely be on your list.
If you're new to the sneaker game, check out the history of Air Jordan. It probably might answer some of your sneaker questions!
Jordan 1 Biohack And Memories of The Past
The all-new Jordan 1 Biohack dons a very eye-catching colorway. The suede upper features different colors like teal, laser orange, brown, black, and a silver swoosh! The insole comes in a vibrant shade of pink, while the midsole is killing it in lime green. So really, it's like the rainbow on your feet.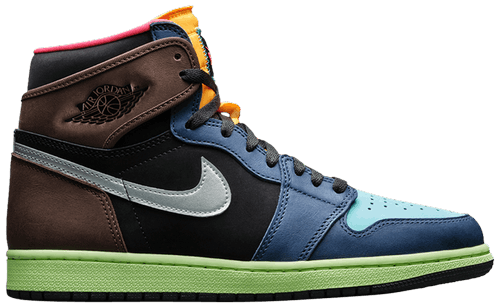 According to Jordan Brand, this colorway is a tribute to Tokyo city's colors. However, we felt a sense of Déjà Vu the moment we laid eyes on the Jordan 1 Biohack. And then it became clear. The colorway took us back 15 years, to May 2005. 
The Los Angeles store UNDEFEATED teamed up with Nike to drop the Dunk Hi NL! The kicks featured a multicolor leather that is unsurprisingly similar to the Jordan 1 Biohack. The NL stands for No-Liner, which means that the kicks have no padding for a smoother look!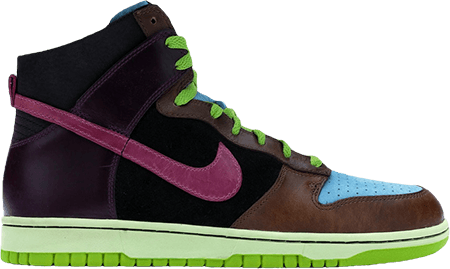 Release Details of Jordan 1 Biohack
Jordan 1 Biohack will drop on September 4, 2020, for $170. And they're honestly, one of 2020's quirkiest sneakers. And if you're wondering whether you should cop or not, we'll answer this. The kicks are currently reselling for a starting price of $1,000! On the other hand, the UNDFTD Nike Dunk resells for about $2,000. So if you cop Jordan 1 Biohack and they grow to have the Dunk's value, boooy you in for a treat!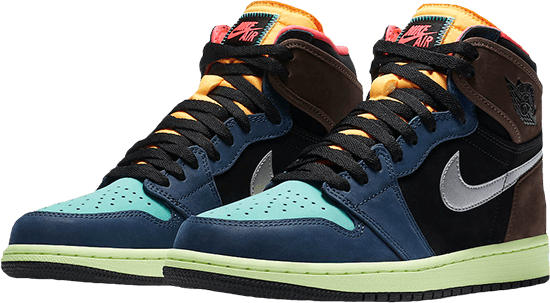 Need The Pair? Need NSB!
Well, there you have it! If you feel like this pair is a must-have, you'll need support. After all, this is a nostalgic pair, and we're all about nostalgia. So we can expect a high demand for this pair. And if you wanna ride the tide, you'll want to get NSB up and running for an easy cop! But, if you think Jordan 1 Biohack is too colorful you should maybe hold on to your cash. After all, Supreme FW20 already started, and Union Jordans are dropping in a week!   
Tags: Air Jordan 1, Air Jordans, AJ1, Jordan, Michael Jordan, Nike SB Dunk
Posted in Jordans, Sneakers 0 comments