A Fresh Wave of Hype Is Here With FW20's Supreme Preview!
Let's get something straight, SS20 was cool n all, but sometimes we passed on some drops. This season though? It's red hot and packed with awesome releases and collabs! From art, to cartoons, to video games, Supreme really IS doing it all. After the dates, we finally have pictures! So today, we're taking a lap through the Supreme preview and choosing our favorite items. You better be ready, because it's gonna be one hell of a ride!
Heated Supreme season coming up 🔥

Mark your calendars & don't sleep on those big FW20 dates🗓️ pic.twitter.com/aJFqvZYFt7

— NSB Bot (@NSB_Bot) August 16, 2020
Supreme Preview: FW20 Lookbook
Although this will be an all-around interesting season, some items are just so good we can't help favoring them! That's we're gonna be giving you our top 3 favorite items of each collection. Let's get rolling!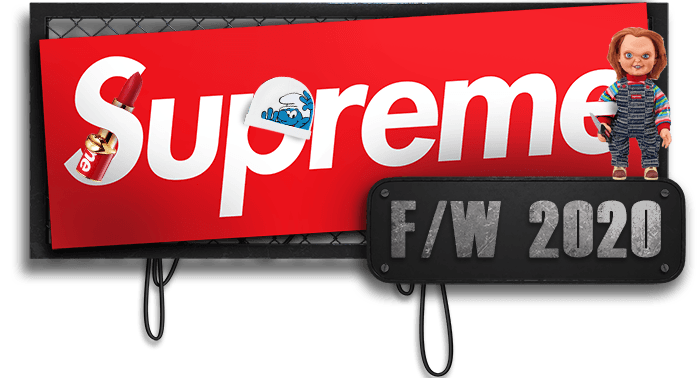 Disclaimer: These are all personal opinions and predictions!
Jackets
Supreme Smurfs GORE-TEX Jacket
How to enhance a GORE-TEX jacket? Just add a Smurf print to it! You can now fight the rainy weather with the blessing of Papa Smurf on your jacket. And honestly? I'm all for that neon green jacket because it looks so fun.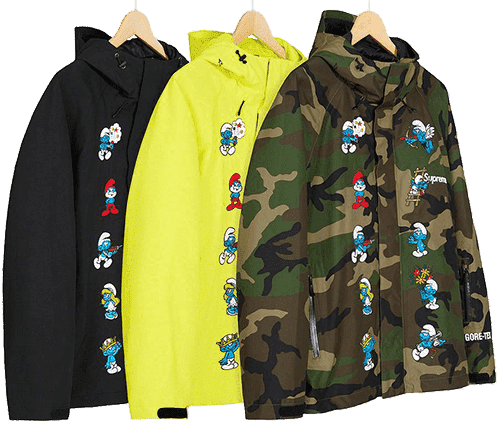 Reversible Colorblocked Fleece Jacket
Alriiiight art junkies! This jacket will probably trigger some interesting images in your brain. And for the art strangers, the color-blocking is not a genius Supreme creation. This print is directly inspired by Piet Mondrian's abstract art! In fact, this exact design looks a lot like Mondrian's 1929 "Composition II in Red, Blue, and Yellow"!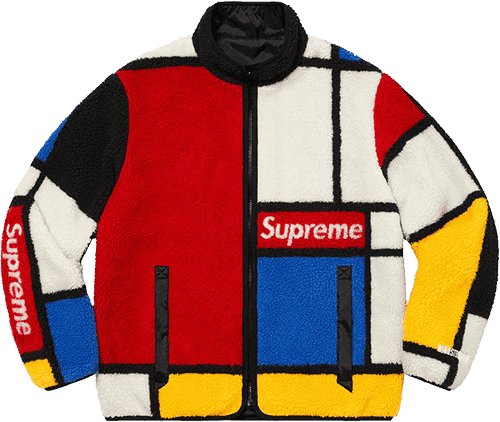 Hooded Down Jacket
A Pertex waterproof jacket is all you need in winter. But if it has a Supreme print all over it, we won't complain either! The coolest bit about these jackets is how lightweight they are… literally. They're packable in a matching stuff sack and boom, no need for a lot of space!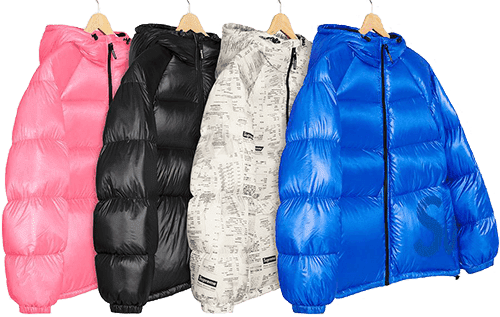 Tops & Sweaters
Ancient Logo Top
This category has so many logos and so many interesting items that we found it really hard to choose! But I'd be going loco if the Ancient Logo Top didn't make it to the list. This is a piece worth running NSB for in my opinion.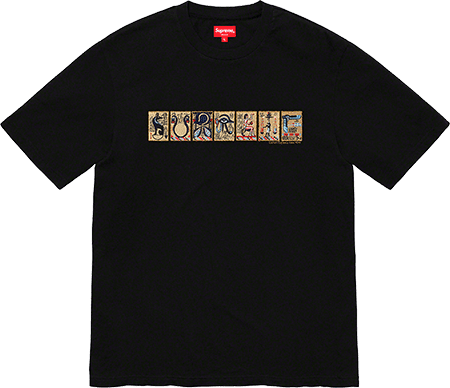 Texture Small Bogo Sweater
A small Bogo is the next best thing to the regular Bogo. And in all honesty, this is a sweater that screams "Tis The Season"! So you better be taking notes and adding to the cop-list.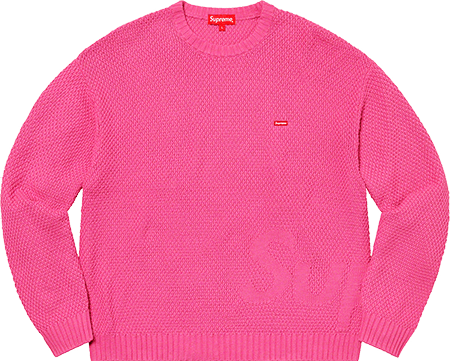 Bullion Logo Top
We love flexing our Supreme items, we're all guilty of that. And what says humble-brag more than an in-your-face logo top? That's why we got our eyes set on these cotton tops. Good thing they're coming in different colors to please all tastes!
Sweatshirts
Cross Box Logo Hoodie
Can we just sit back, take a deep breath, and appreciate these hoodies? The Supreme preview went to a whole new level with them! The cross on the front is made of two overlapping box logos, one vertical, the other horizontal. The week these hoodies drop will probably have the most competition. So better be armed with a bot!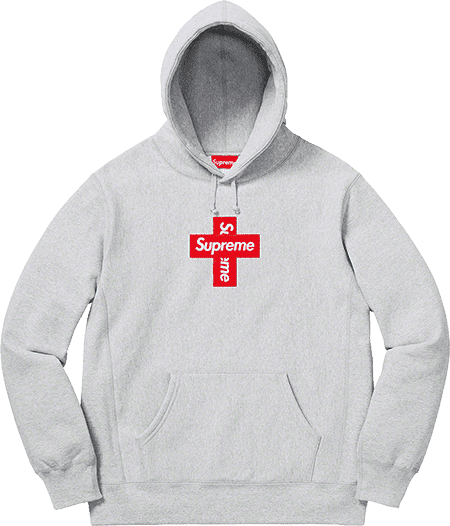 Polartec Hoodie
Another low-key bogo hoodie. Literally low, because the bogo is on the low front of the hoodies! Polartec fleece is actually the first synthetic fleece ever made. So all in all that would be a cool item to own this winter.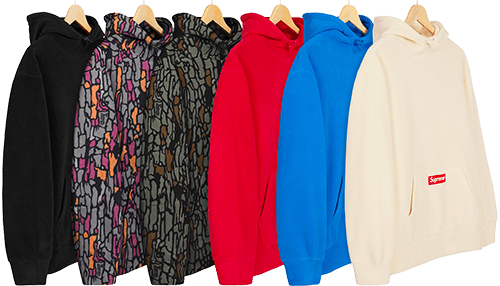 Futura Logo Crewneck
It's always refreshing to see different Supreme logos! And the graffiti-like font is impossibly cool and worth the flex. So be sure to cop this one when the day comes.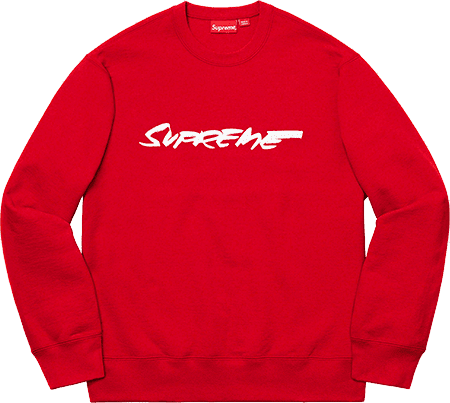 Tees
Pharoah Sanders Tee
The saxophone sensation Pharoah Sanders deserves recognition among the new generation! And what's the best way to do that than having him on a T-shirt? To those who don't know him, Pharoah Sanders is an American Saxophonist who didn't fear experimenting with his own music! Just like Supreme, who don't fear experimenting with their items.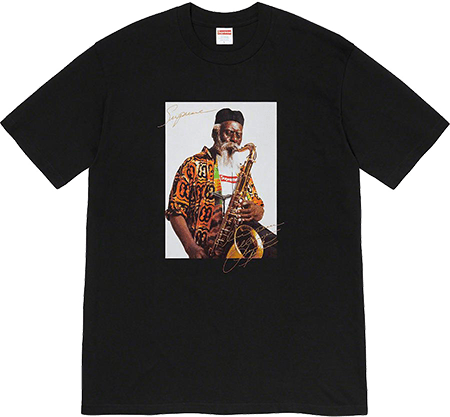 Futura Logo Tee
Well, if you miss on the crewneck, you still have a shot at the Futura tee and vice versa. The tee will feature "Justice for All" in the Futura font on the back. And apparently, it will be available in only one color, the more reason to cop!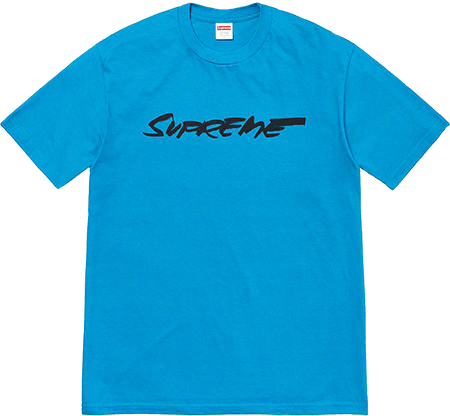 Verify Tee
An online shopper's worst nightmare. I mean, who likes solving Captchas when there's a hyped release almost selling out? Luckily, NSB can solve them for you. But it wouldn't harm to own this tee as a constant reminder!
Hats
Supreme Smurfs Beanie
Hear me out on this one. You're probably thinking, "I'm too old for this s**t". Although that may be true, it's not a bad idea to induce your kiddos to the streetwear culture using the Smurfs. See where I'm going? And because Supreme is an inclusive brand, it's a good place to start!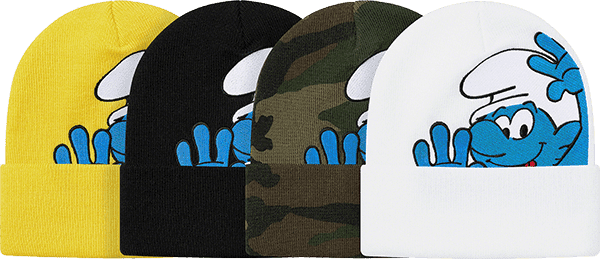 New Era Cross Bogo Beanie
A box logo and a beanie is the perfect flex mixture. And if you miss on the cross bogo hoodie, you can consider the beanie as a consolation prize!

Multi-Pattern Beanie
This beanie made it on here because I'm a sucker for weird prints and colors. And I definitely hope to score this one! And maybe you should consider it too, it's quite the looker!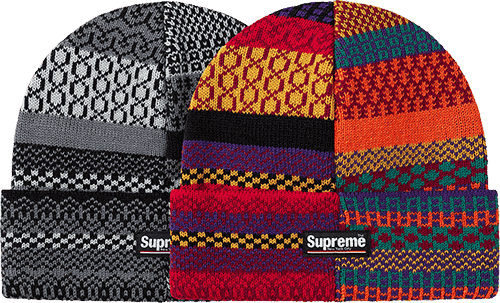 Bags & Accessories
We're breaking our top 3 rule here because we have a lot of interesting items! From awesome bags to a killer toy, Supreme outdid themselves in the accessories section.
Canvas Backpack
This backpack is really simple looking, and coming in black or white… with a Box Logo! So really, it's everything you need for an indirect flex. So keep an eye out on the droplists for when this one drops!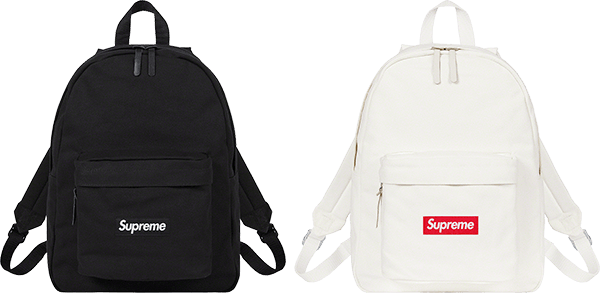 Chucky Doll
A killer drop! Literally! Your worst childhood nightmare or your favorite movie character is about to become a reality. That depends on how you see it, after all, liking horror movies IS an acquired taste! And in this Supreme preview, we can tell that Chucky wants YOU for a best friend. Dun dun dun.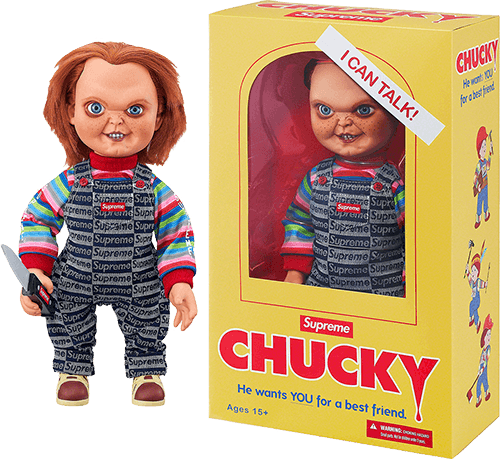 Supreme Colgate
Well, you can probably get a laser appointment for the price of this toothpaste. But hey! We're all about branding here. So forget about that, and go for the once-in-a-lifetime Supreme Colgate toothpaste! After all, it won't be the weirdest item out there.

Supreme Mortal Kombat Arcade Game
Well, guess we've got the 80s blues! Arcade games were extremely popular by then. However, this is an updated arcade that we totally love. Mortal Kombat has always been a classic game for us all. But the question is, will this be an in-store only drop? Or will it be available online? Let's wait and see!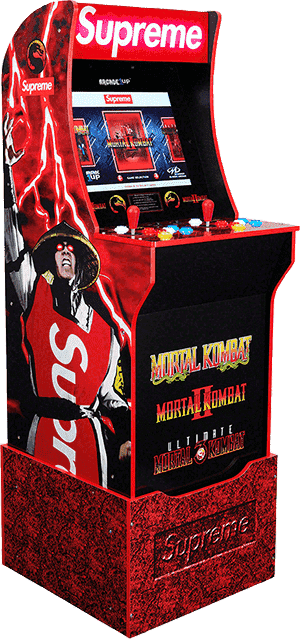 Supreme Pat McGrath Labs Lipstick
According to Vogue, she's the world's most influential makeup artist. And naturally, Supreme would want a piece of that! So why not collaborate on, and we truly think that, a pretty sexy lipstick! The packaging is also pretty awesome, so that's an amazing gift for your significant other!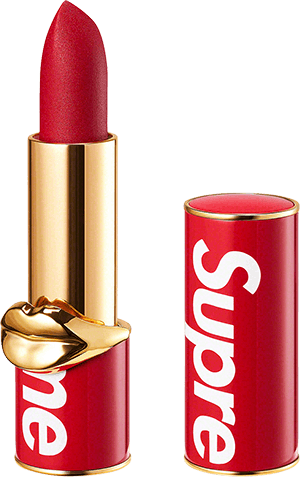 Supreme Preview and NSB!
Wooh! What an incredible Supreme preview list. And to be fair? We can't hide our excitement! But a lot of people will be setting their eyes on the same items, so you need an extra push to get what you want. That's why you should make sure you get NSB all geared up to own this season! And good luck.
Tags: FW20, supreme, Supreme Accessories, Supreme tees
Posted in Supreme 0 comments