The Metamorphosis of The New Blue Jordan 12 Indigo!
It's not every day that you see a blue Jordan 12 and backtrack! But, to be fair, this is some next level drip. We already knew that the Jordan fall lineup is as fire as Will Smith in Bel Air, so our expectations are pretty high! But Jordan Brand rarely disappoints us, and for that we're thankful! And speaking of hype, the FW20 Supreme lookbook promises an amazing season. So let's take a look at the new Jordan 12 Indigo coming this week!
If you're new to the sneaker game, check out this full guide on the history of Air Jordan!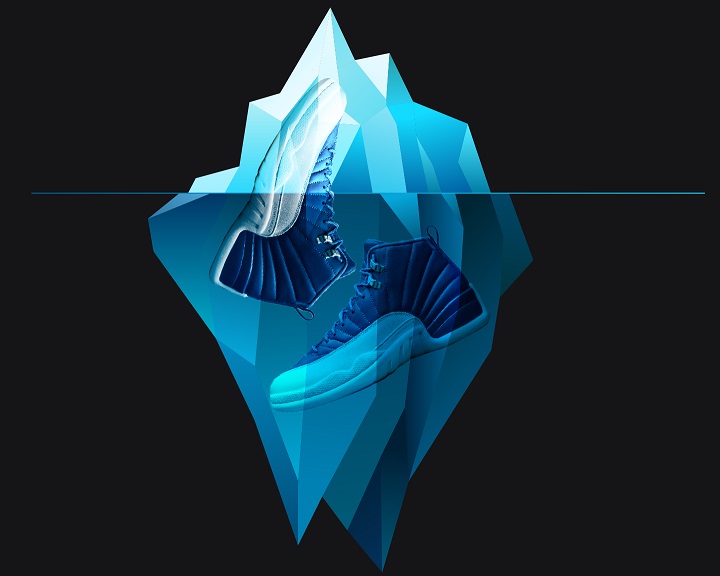 Ice, Ice Baby!
We know how hot the Jordan releases have been lately. But we didn't expect this icy pair at all. The blue Jordan 12 aka Indigo is giving us the winter chill much earlier than usual! The kicks will come in an indigo blue leather upper with the lower part in white. The midsole is all white with an outsole that mixes white and blue.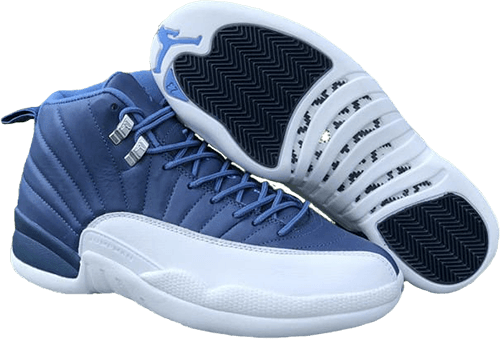 Rumor Has It…
This blue Jordan 12 isn't gonna stay very blue, at least that's what rumors are saying. The indigo dye will wear off to reveal a design underneath. And each design is unique to each pair of kicks! Moreover, the kicks will receive the retro treatment by using retro packaging! Moreover, a card will accompany the packaging and it says: "The Beauty of Imperfection, Fades to Perfection." Which is fitting, considering the rich history of the color indigo. Color fading over time to reveal a new design has a philosophical feeling to it!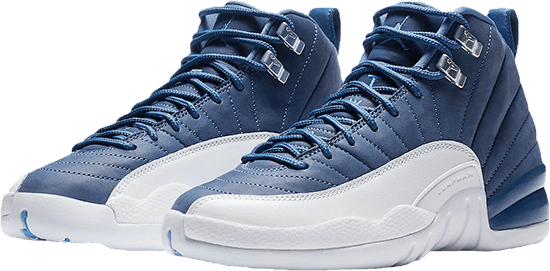 Indigo Blue Jordan 12 Release Deets
Now, now, let's not get ahead of ourselves with all the sentiments, and let's talk business! So, the new Jordan 12 Indigo will drop on August 22, 2020, in men's and GS sizing. The men's sizes will retail for $190 while the GS version will go for $150! Finally, if we look at the resale values, we can see that the kicks can resell for more than 2x their initial retail price. So if we were you, we wouldn't miss this blue Jordan 12 release. We also remember how popular the Jordan 13 Flints were, and the colorways are kinda similar!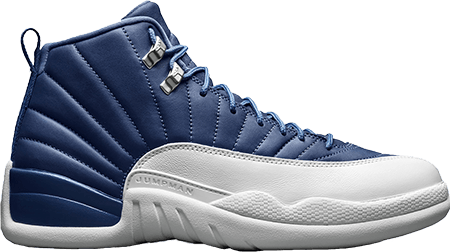 Cop It and Rock It With NSB!
Are you copping? Are you not? Well, we definitely are! And if you're new and wanna try your hand at cooking, better start with the blue Jordan 2 release. Get NSB today and get copping for some easy side cash!
We got some exciting sneaker releases coming up this week including the latest Yeezy 350's

Some FIRE Air Jordans along the way 🔥

Can you go for all of them with NSB without breaking the bank?🤑 pic.twitter.com/ah1UArAjTM

— NSB Bot (@NSB_Bot) August 19, 2020
Tags: Air Jordan 12, Air Jordans, Jordan, Michael Jordan, Nike
Posted in Jordans, Sneakers 0 comments