Channel Your Inner Fresh Prince With Jordan 5 Bel Air!
Now, this is a story, all about how my life got flipped turned upside down. And I'd like to take a minute, just sit right there, I'll tell you how I became the prince of a town called Bel-Air! And we would like to take a minute to appreciate Will Smith's wardrobe in the 90s series "The Fresh Prince of Bel-Air"! Although it's about 20 years old, the drip he served back then is timeless. But what really made us all appreciate the looks are the kicks. The collection he rocked back then is enough to make collectors faint! So it's only normal for us to get an Air Jordan 5 Bel Air as sneakerheads and streetwear lovers.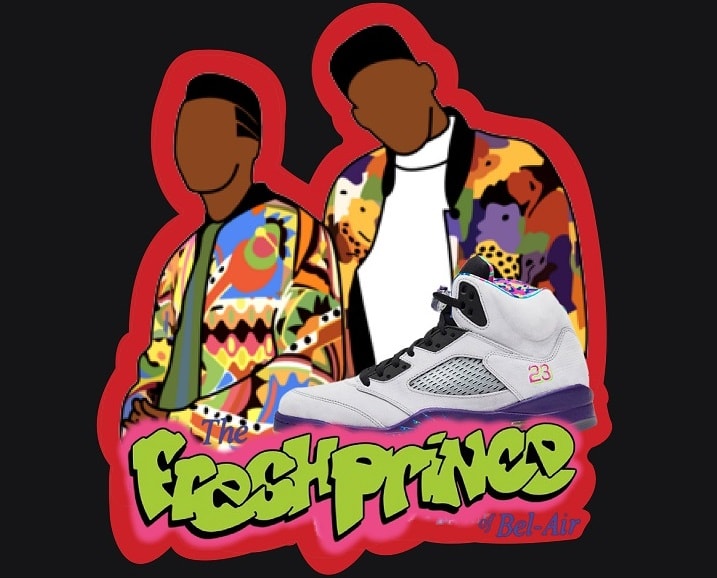 The Fresh Prince Loves Them 5s
Throughout the series. Will Smith rocked some impressive Nike sneakers. However, we can tell that his favorite silhouette is Air Jordan 5! In fact, some of the 5s he rocked were Air Jordan 5 Black Metallic, Fire Red, and Grape! So the Air Jordan 5 Bel Air theme became an unofficially agreed upon staple in the 90s wardrobe.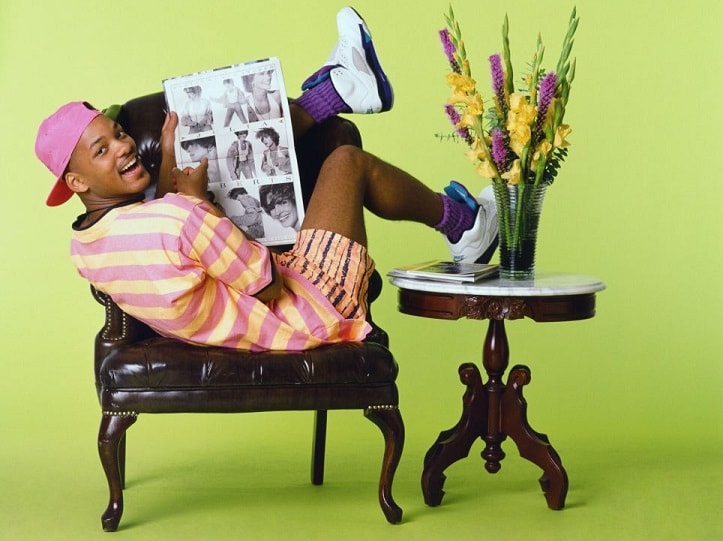 2013's Jordan 5 Bel Air
It's 2013. 23 years after the 1990 pilot, Jordan Brand decided to tribute their n.1 fan: West Philly's Will Smith. The Air Jordan 5 Bel Air featured a grey upper, purple midsole, and colorful sockliner. In short, it gave off the fresh prince vibes. The kicks dropped on October 5, 2013, and retail for $185. It currently resells for a starting price of $510!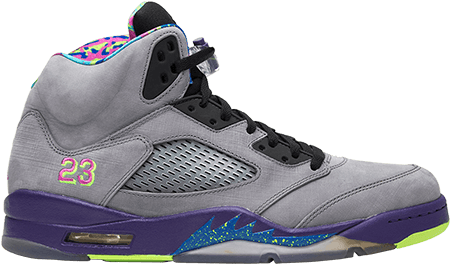 2018: Half A Century of Swag!
Jordan Brand took Will Smith's birthday to a whole new level. We got not one, but two new Jordan 5s! The first one was a white grape pair, but not quite. It was missing just a tiny detail: the laces. But there's a story behind that. You see, the fresh prince actually rocked his Grape 5s in his own way: laceless. That's why Jordan Brand probably thought that ditching the laces would be a cool nod to the Prince. The kicks resell for an average of $300, not bad!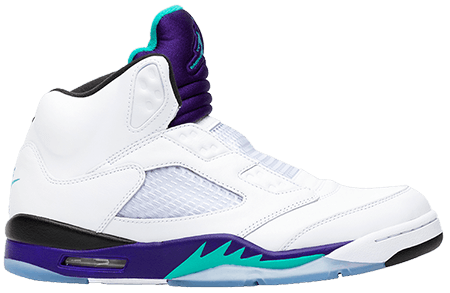 The other pair was a friends and family pair sadly. In fact, only 23 pairs released, and Jordan Brand actually sent Will Smith himself only one shoe! The kicks featured the grape midsole detail and a perfectly golden satin upper. And naturally, such kicks are worth a lot of money on the resale market. That's why they resell for an average of $3,291!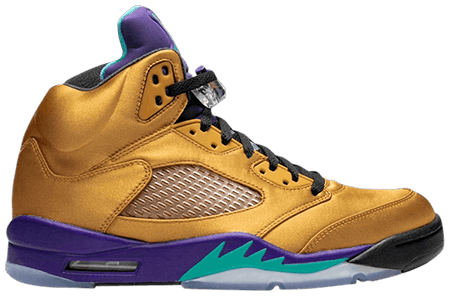 Jordan 5 Bel Air Is Back in Action!
It's been two years since we last heard about the prince in the sneaker industry. However, in 2019, Will Smith kickstarted the Bel Air Athletics line, an apparel line inspired by the Bel Air Academy in the Fresh Prince of Bel-Air! And now, Air Jordan 5 Bel Air is returning with a brand new white upper. However, the midsole details are the same as 2013's original pair. And as the Fresh Prince says: Somebody call the cops cause it's got to be illegal to look that good!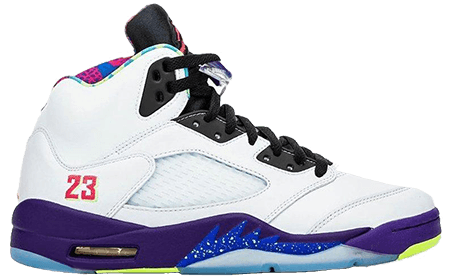 These Are Must-Haves… Ya Know What I'm Sayin'?!
The kicks should definitely be on your Augst cop-list. They're dropping on August 29, 2020, for $200. So make sure your bot is ready, or get a new one, because this is a gonna be a pretty popular pair. They're not only popular for the drip, although styling them will be so much fun! However, the resale value, starting from $500, is another motive for the cop! So what will you be doing? Flexin or flippin? Either way, NSB has got your back!
Tags: Air Jordan 5, Air Jordans, Jordan, Michael Jordan, Nike
Posted in Jordans, Sneakers 0 comments