Sneaker collab here, sneaker collab there, we can barely keep up with it all! However, the sneaker industry won't wait for anyone, so we better move it. That's why we're gonna move on from previous heartbreaks – we're looking at you Travis Scott Fragments. Anyway, today we're gonna discuss a really interesting collaboration that actually goes way back. The New Balance Stone Island partnership promises to be a bomb, so will it live up to our expectations?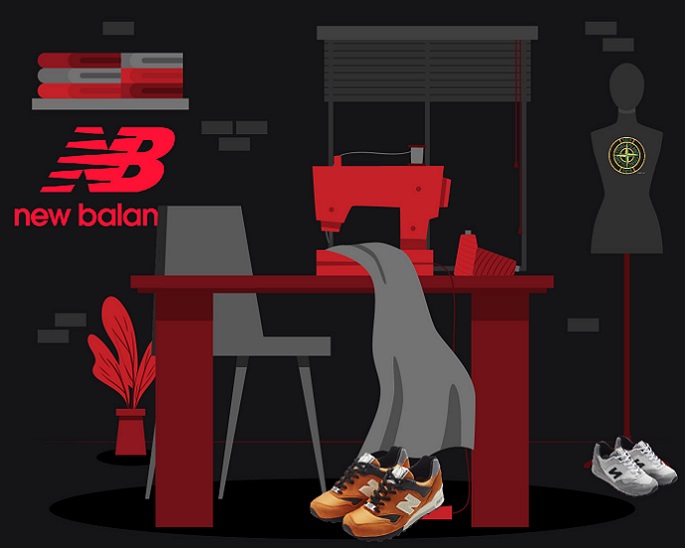 Are New Balance Collabs Becoming a Lot?
So before we get to what we wanna actually discuss today, we have to address previous waves of kicks! So New Balance is definitely not holding back on partnerships and collaborations. That's why we're gonna remember some of their most prominent 2020-21 sneaker drops!
Levi's

Aimé Leon Dore

Casablanca
That definitely looks like a lot, right? However, we're not complaining and some of these drops actually served some heat. So when we heard about the New Balance Stone Island partnership, we couldn't help but feel the excitement!
New Balance Stone Island History!
For new sneakerheads, this will totally come as a surprise. The New Balance Stone Island collab isn't a super new thing! In fact, back in 2013, the two brands partnered up on a pretty exclusive collection. It included two colorways of the classic NB 577 Runner, orange and grey. But what's so special about that? Well, the fact that Stone Island used some of their famous materials, in addition to reflective bits on the upper.
Unfortunately, the kicks are really hard to get today. If you're lucky, you'll find pairs on eBay or Grailed. And kicks like that, they don't come cheap, because they were New Balance and Stone Island exclusives!
2021 Brings Back the New Balance Stone Island Partnership
8 years later, the New Balance Stone Island collab comes back, and not as a one-time thing! It's gonna be a long-term thing. So we can expect lots of sneakers in the future. And who knows? We might also get some apparel collections. But will this collab even compare to earth-shattering drops like Supreme x Nike?
Well, if New Balance Stone Island plays the exclusivity game right, they'll definitely be the talk of the industry. If you wanna know all about how exclusivity makes everyone want a piece, you've gotta know your Supreme history. But you can also take some notes from Nike's exclusive access sneaker drops. You know, it seems like the whole industry is getting pretty picky about their customers.
But Before You Leave…
Although we're comparing the New Balance Stone Island to Supreme Nike, we know they're totally different things. But what's worth the mention is that Stone Island already collaborated with both Supreme and Nike! So did we come full-circle with the New Balance Stone Island partnership? What we do know is that the releases will definitely be worth owning. In the meantime, let's check out our favorite Stone Island collabs with Supreme and Nike!
Supreme Stone Island Black Hoodie
Release Date: FW17
Retail Price: $323
Avg. Resale Value: $939
Stone Island Nike Sock Dart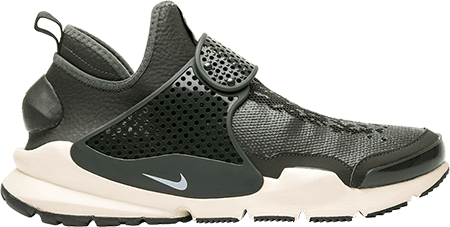 Release Date: May 2017
Retail Price: $140
Avg. Resale Value: $170