New Balance Bodega 997S Makes Our Days Much Better!
We discussed this extensively here, but here's a quick reminder: New Balance is killing the sneaker releases in 2020. The brand is not slowing down in Q3 either, because we've got some interesting collabs coming our way! So what's the story of the New Balance Bodega collab? Let's check out all the release details because we sure don't wanna miss it!
The Beginning of New Balance Bodega
First things first, an actual bodega is a small grocery store that sells your usual everyday items. Our Bodega is a sneaker store in Boston. It put the city on the sneaker map when it started getting exclusive Nike sneakers and collabs. After just a couple of years, Bodega store reached Tier 0 with Nike. If you're not familiar with it, we'll explain. A tier 0 store is like the cherry on top of the regular sneaker stores. They get the chance to sell exclusive items and hype sneaker releases! New Balance Bodega 997S "No Days Off"
Hopefully no days off from the fun? Because we ain't buying anything else! However, if you want this specific pair, you'll need to cough up at least $800. And if you wear a difficult size, well, you may have to pay up to $2000! The kicks were the first in the Bodega NB collab line, and they look really good. The kicks feature an upper in different shades of grey. Moreover, the heel area comes in purple and black. The midsole is probably the most noticeable part of the 997S silhouette. This bulky look is due to the dual ABZORB and ENCAP cushioning. Despite the slight bulkiness, the kicks really look good and you're lucky if you own one! The kicks dropped back on April 4, 2019, and retailed for $160.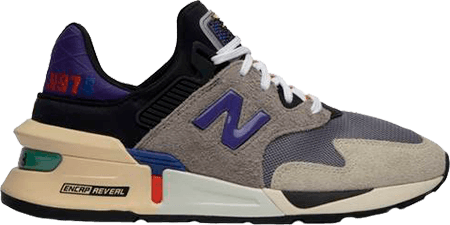 New Balance Bodega 997S "No Bad Days"
You'll definitely have no bad days wearing this pair. The same April silhouette came back in a new installation. The upper dons a new experimental colorway of aqua, neon yellow, and dark grey. The kicks dropped on September 28, 2019, and also retailed for $160. The kicks currently resell for values that range between $227 and $510!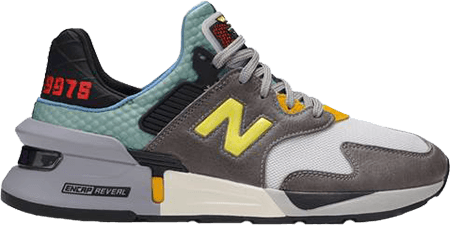 New Balance Bodega 997S "Better Days"
No bad days are not enough for the New Balance Bodega collaboration. They wanted to go out of their way to help us have better days with the latest installation. The new pair would fit perfectly in our list of multicolor kicks too. The upper features a very nice mix of purple, tan, black, coral pink, and grey! So this is a pretty awesome pair that you'll want to cop if you missed the 2019 releases.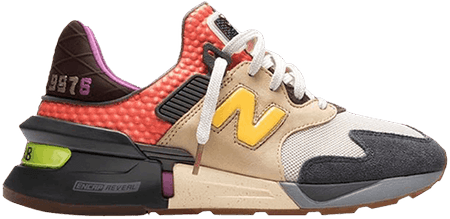 The kicks will drop on September 25, 2020, and will retail for $160. But if you miss on this release, the kicks will be available on resale platforms for an average of $1,000!
Where Will the New Balance Bodega Collab Drop?
The upcoming New Balance Bodega "Better Days" will be available on Bodega on a first come first serve basis. Naturally, they'll also be available on the New Balance website. So keep an eye on the drop before it sells out and you have no other option than paying resale! And make sure you've got NSB running because it'll increase your chance at a successful cop. Good luck!
Tags: new balance, sneaker resale
Posted in Sneakers 0 comments