So much has changed in the sneaker game since its creation. Brands have fallen behind, while others have solidified their presence through collabs. This industry waits for nobody, and neither do sneaker giants. However, what's been constant for years now, is sneaker brands' war against bots. And that pushed them to develop new ways to fight them, despite bots not being illegal. One of the solutions was the introduction of sneaker apps. But how are they different from your usual websites? Let's find that out and more together!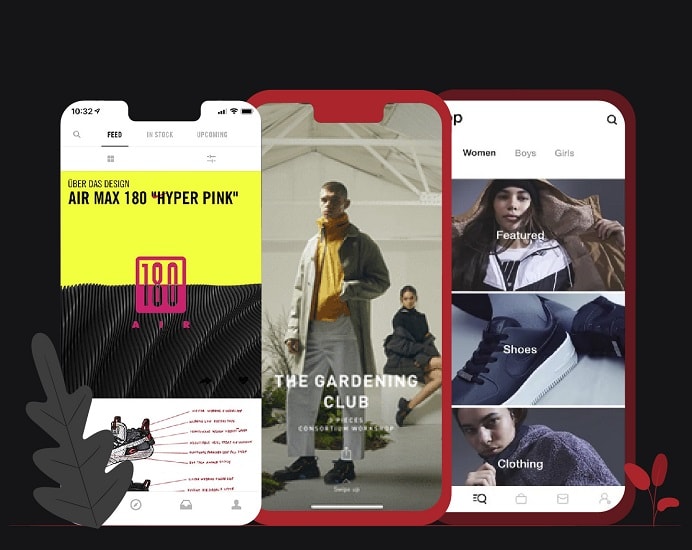 What Are the Most Famous Sneaker Apps Out There?
So, as we already discussed there are many places to buy Yeezys, Jordans, or any exclusive kind of kicks from. But lately, sneaker apps have started slowly taking over the scene. From their complicated release systems to exclusive access, they're doing their best to restrict bots. However, we gotta be objective here, people are also getting salty about losing the chance to cop exclusive kicks too. Now we're gonna go over the different apps that every sneakerhead should have. You never know when your luck could change and you'll hit the jackpot.
Nike's Sneaker Apps
So Nike leans heavily on their apps, but what matters to us now is the Nike App and Nike SNKRS! Sounds confusing, right? Well, it is, but they're also easy to differentiate. Nike App, according to Nike, is an extension of Nike.com with the option of getting a membership. You can find there everything Nike, from clothing to kicks. And that's pretty cool if you're into that.
On the other hand, Nike SNKRS is a sneaker-exclusive app. In other words, it's a den for sneakerheads. One where many take Ls on, but we'll let that slide. Nike SNKRS is one of the most famous sneaker apps around here, so it's a must-have. However, you gotta know the rules, because you don't wanna get banned on your first try, would you?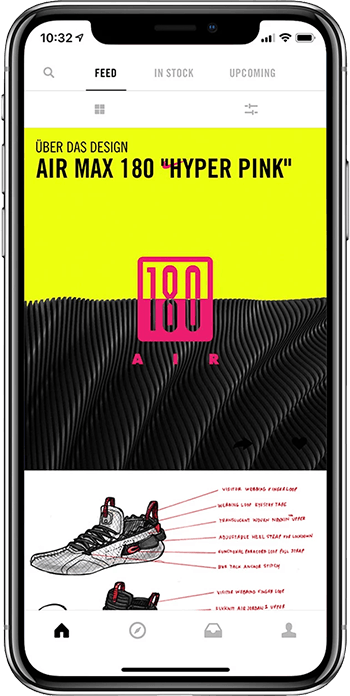 How Does Nike SNKRS Work?
Brace yourself fam, because this is gonna be a ride. So Nike SNKRS is the niche for exclusive releases like Travis Scott Jordans. It doesn't adhere to your usual release rules though. Instead, it has a certain draw system that you can't participate in without being a Nike Member. But once you are, you gotta know the different types of releases.
Flow
We got the first release type, the Flow. This is the classic First Come First Serve (FCFS), and it definitely doesn't happen often. Nike reserves this type of release to shock drops or surprise restocks. Pretty smart if you ask me.
Leo
Aka, the most common type of Nike releases. This method is a hybrid of FCFS and luck, so if you're lucky and fast, you've got high hopes. The raffle system starts choosing winners within 2 minutes of the announcement. So you have 2 minutes to get as many Nike accounts in as you can because SNKRS will start choosing for the early birds.
Dan
This is the release type for the most exclusive releases! It's just like your classic lottery draw fam. Nike SNKRS sends the release notification, and you've got 10 to 30 minutes to sign up. Then, when time's up, the raffle starts, and it's your luck from thereon. Which leaves so many sneakerheads pretty pissed afterward. Do we blame them though? The only way to actually have a shot is to have a Nike bot for releases like that. So, sorry Nike, but the botting industry is always there.
Exclusive Access – Putting Sneaker Apps to Shame
So Nike's latest move is making even sneaker apps look pretty open to the masses in comparison. The new system launched along with Virgil Abloh's 'The 50 Dunks'. So Exclusive Access could be pre-launch access to sneakers or access to exclusive kicks that won't have a public release. But who will get it? Well, if you used Nike SNKRS religiously and innocently, you could get EA according to Nike.
Adidas Confirmed App – Sneaker Apps Are the Future?
The 2015 app got a revamp in 2020, and its basic goal is definitely similar to Nike SNKRS'. According to Adidas, the Confirmed App is the place to get exclusive and high-heat collaborations such as Kanye West's Yeezys. Although people could argue that Adidas is dead, some collabs like Bad Bunny's Forums, are still out there! Now regarding the system, it's a raffle. So just like SNKRS, you gotta sign up and pray for your luck to finally come through and cop a W!
More Sneaker Apps You Should Have on Your Phone!
Why should you miss a drop by not having the right sneaker apps on hand? So here are some apps that could always come in handy on drop day:
Finishline

Foot Locker

Eastbay

Champs Sports
But of course, we recommend tackling Footsites (or any other sneaker site) with a sneaker bot. That's why we provided a list of the best sneaker bots in 2021 here. Wanna get the best and highest chance at fetching those sneakers? You're gonna need the sneaker holy trinity of a sneaker bot, some special proxies, and sneaker servers. You can read more about that here. Godspeed 🔥