Since 2020, everyone's looking for a side hustle to bring in some extra cash. Some people joined the sneaker industry as a money-making hustle. And if you're one of the newbies, we say welcome to the sneaker games! You totally landed in the right spot at the right time. Why? Because Jordan 5 Bluebird is dropping soon, and it'll be worth every penny for you.
But, as one of the hype drops, copping a pair won't be as easy as you think it is. Actually, you'll only be able to have a chance at it if you have a top-notch sneaker bot!
Lucky for you, we rounded up the best sneaker bots in one place. Click the button below to know more about them all.

Jordan 5 Bluebird – Blue Jordans Always Look Good
Okay, remember how people always think that women's Jordan colorways aren't cool and so on? Well, Jordan 5 Bluebird is totally making a point with the drip it will bring this October! The kicks feature a bluebird shade of… blue. But the pair isn't only inspired by the very pretty birdies. Does the phrase Bluebird days ring any bells? Well, if you're not familiar with it, it has a really beautiful meaning! Bluebird days are days with clear blue skies that come after it snows. So, if you take that into context, you'll see that Jordan 5 Bluebird is the perfect winter holiday sneaker!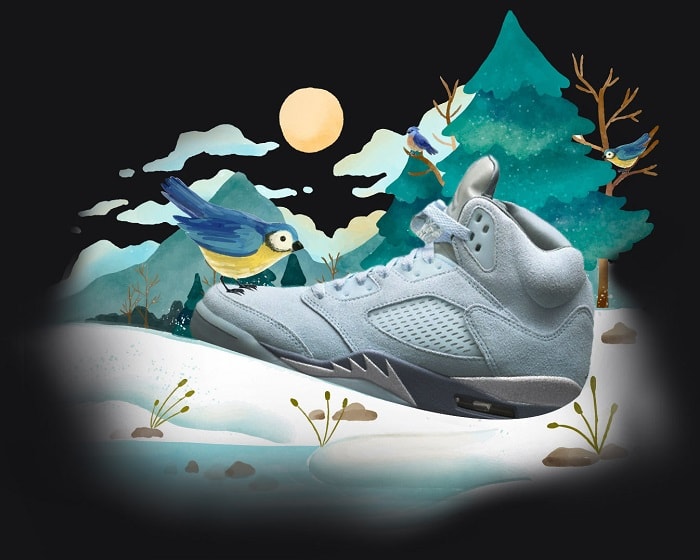 Now let's discuss the materials and more. The kicks will come in a soft suede upper and features different shades of blue. The silver shark teeth definitely add some groove to the peaceful design. And finally, the icy outsoles fit perfectly with the bluish theme. So all in all, the sneakers are crazy awesome and will look awesome if you style them right. Oh, and if you're worried about the size if you're shopping online, here's how Jordans fit.
Sounds Like a Must-Cop Doesn't It?!
The Jordan 5 Bluebird is definitely a pair you shouldn't miss out on, despite being a women's exclusive pair. You don't always get a wmns pair making more than $100 in profit! These kicks will retail for $190, and they resell for $372. So if that isn't enough incentive, we don't know what is. But how do you get something like that when you bet your a$$ that everyone is going for them? Well, you need to have a great bot to cop a good-looking pair like that. Something as powerful, and successful as NSB. Learn more about it here.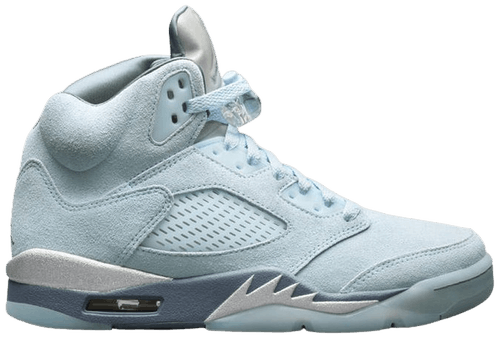 Some More Release Deets for You
Okay so, we talked money, but we didn't tell you when and where the kicks will actually drop. Jordan 5 Bluebird will drop on October 7, 2021, which is like a week away fam! Anyway, they'll be available on the Nike SNKRS app and select retailers. You can always find out where to buy Jordans here too. So if you wanna take your chance on Nike, you'll need a good SNKRS bot. And guess who already has a list of the best Nike bots? We do, right here!
Before You Try to Cop Jordan 5 Bluebird
We know, the kicks look seriously promising. However, we wanna give you some tips before we part. First of all, a sneaker bot won't guarantee a successful cop. So even if you're a botting veteran with the best setup, you might miss it. It doesn't mean you shouldn't go for the best sneaker bot setup though. To do that, make sure that you get the best sneaker proxies you can find. And the holy trifecta won't be complete unless you run your bot on some reliable servers. Finally, if you wanna know more about all of this business, check out this guide! Godspeed 🔥