FW22's Fashion Week Sneakers Kinda Stole the Show for Us!
We've said it multiple times, and we still insist on that. 2022 will be an epic year in terms of awesome sneakers. If you don't believe us, just check out all the hot February drops, that'll definitely change your mind! But that's not all we're here to talk about. We actually wanna discuss the FW22 Men's Fashion Week sneakers. Believe it or not, they were part of the main attraction this season! So let's take a look at what the runway brought to the table this season.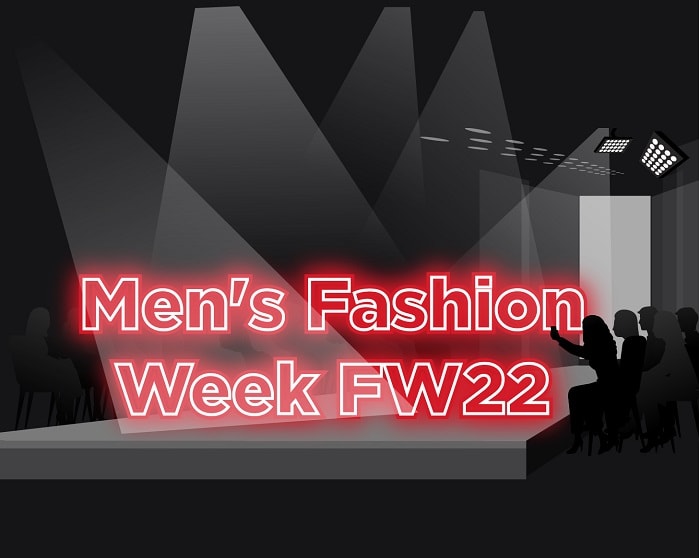 Fashion Week Sneakers – Brought to You By Luxury Brands!
Remember when Louis Vuitton collaborated with Supreme? Or when the Air Diors almost broke the internet? Yeah well, these collabs walked so 2022 kicks could run! And now, we present to you the FW22 Men's Fashion Week sneakers because that's totally "fetch" these days.
Comme Des Garçons x Nike Air Max 97
CDG is just the gift that keeps on giving, and we really appreciate that! From Dunks to AF1s, to threeway collabs with Supreme, Comme Des Garçons certainly left a huge mark. And in 2022, the brand is showing no sign of slowing down. The latest project is a pretty fantastic take on Air Max 97 that they finally unveiled during FW22 fashion week. The first word that comes to mind when we see the kicks is "neat".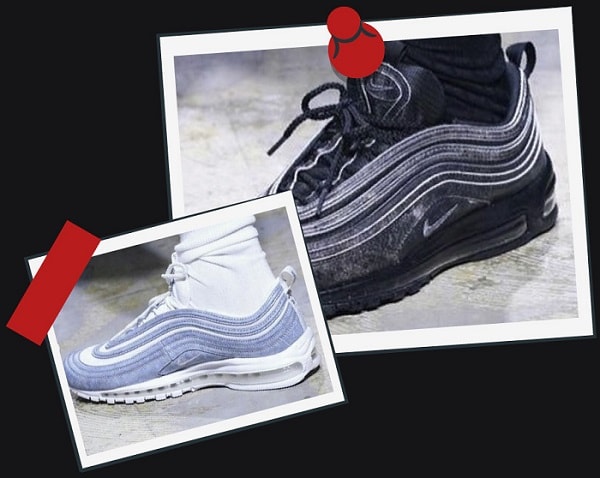 The kicks will come in two colorways: white/grey and black. The most striking thing about these babies isn't the colorway, it's actually the leather! Patina leather gives the kicks a kinda vintage feel that we love. Anyway, we can expect these babies to drop sometime in Fall 2022!
Casablanca Sneakers
Okay, sometimes collaborative kicks can give a brand the push they need to launch their own projects! However, these fashion week sneakers certainly helped each other. First off, the cream Casablanca x New Balance XC-72 made a reappearance. You can get these off the resale market today for $170 on average!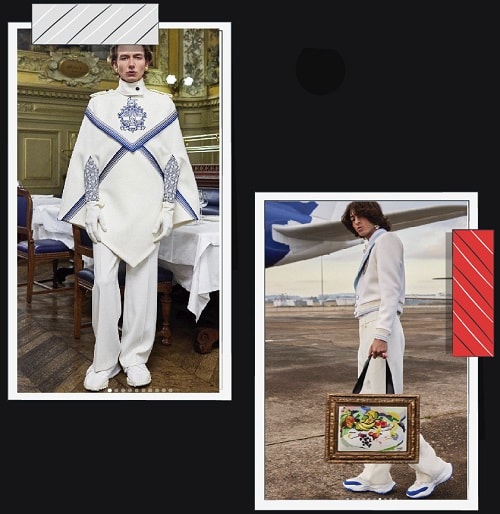 The real showstopper this season though is Casablanca's first-ever in-house pair of sneakers! Dubbed "Atlantis", the kicks certainly give us a wavy feeling with these soles. We're not sure when these babies will drop, but they're certainly worth keeping an eye on!
Sacai x Nike Cortez
Sometimes, these classic kicks just go under the radar in favor of new tech and silhouettes. However, Chitose Abe is all about the roots, and Nike Cortez fits that bill, just like the Waffles previously. So we've seen the Cortez in movies and on athletes' feet. Now it's time to see it on the high-end fashion side of things!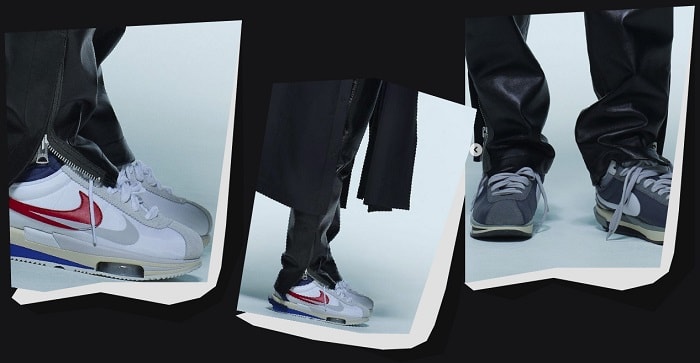 The first Nike kicks went through a whole revamp to become these hot fashion week sneakers! We're getting the usual double soles, double swoosh, and double laces. However, a Zoom unit comes into play with the new take on the Cortez for extra cushioning. Finally, we're gonna get two colorways: the classic Cortez white, and grey! We can expect this collab to come later in 2022.
Auralee x New Balance XC-72
We just wanna begin by saying that Auralee had the hottest New Balance collab in 2021. And you all know how many collabs there were! This collab actually paved the way for the New Balance 550 to make a comeback that's lasting well into 2022. And now, we're getting three different colorways of the cool New Balance XC-72: blue, cream, and brown. The kicks will feature a plushy-looking nubuck upper. They actually go perfectly with the season's palette that the brand went for. If these colors float your boat, keep an eye out for release deets on our blog!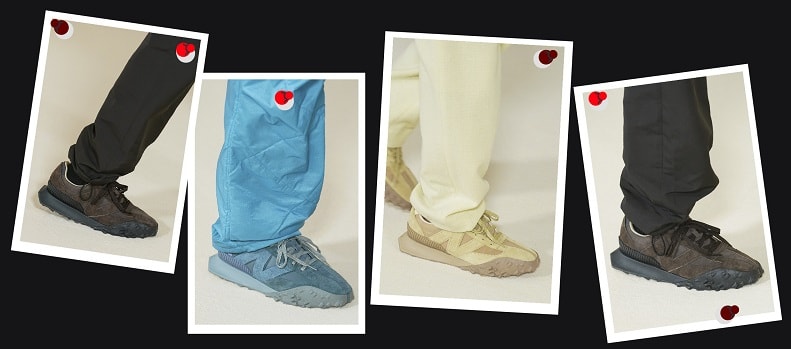 Dior x Birkenstock
Last but not least, we're taking dad slippers to luxurious levels! We already talked about the Air Dior collab taking the world by storm, but Kim Jones is pushing limits now. If you work remotely but still wanna add a touch of bougie to your wardrobe, this is definitely for you! But honestly? We're kinda liking how these turned out. We just gotta wait for them to come into retail. Hopefully, these won't break the bank, but odds are they probably will!
What Should We Also Know?
If one, or more, of the fashion week sneakers look good enough for you to cop, then read on! Collabs like these hit the hype big time. But, you could have a shot copping these babies with a good sneaker bot. A good all-in-one bot could even cover all of these sites if it's worth its money! If you're unfamiliar, here's all you need to know about the basics of botting. But in a nutshell, a sneaker bot needs good proxies and sneaker servers to give its best.
If you're looking for the right bot for you, here's a guide on how to choose. However, you'll find out soon enough that NSB checks all the requirements. But we're not gonna be biased, that's why we prepared a list of the best sneaker bots to help you out! Godspeed 🔥
Posted in Sneakers 0 comments