Size? New Balance 550 and More Drops We Need in Our Lives!
Jordans and Yeezys are definitely top-tier sneakers that every sneakerhead should own. However, the industry isn't just about Adidas and Nike, despite them being some of the biggest brands. If you look really close, you'll find out that you're almost missing out on great sneakers by classic brands like New Balance! But one specific silhouette is coming into the limelight and we're not sad about that at all! The 550 is definitely reaching the "classic sneaker" status, and rightfully so. But one of the 2022 collabs is totally bringing a vintage feel to these babies! The Size New Balance 550 "Cordura" pack is definitely paving the way for an NB revival. Let's check out everything we know about the releases so far!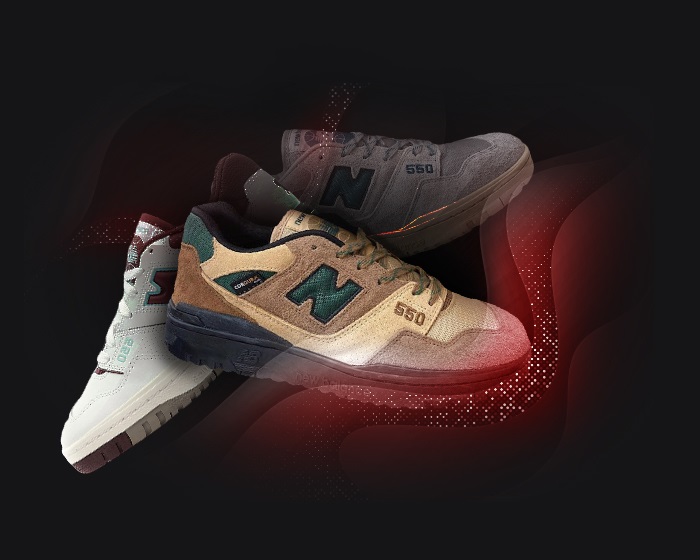 Size New Balance 550 "Cordura" Pack
If you're looking for kicks to flex to work or simply wear on your everyday activities, this is it. The new Cordura pack by Size? and New Balance features three different colorways of the 550s. Anyway, the uppers come in a mix of suede, mesh, and Cordura material making them pretty strong. The first colorway is all-grey, the second is a pretty cool mix of dark brown and tan. Finally, the last colorway is a mix of different shades of brown and tan! So all in all, the sneakers look pretty fly and vintage, and we'd rock them any day.
Release Info
Size? store has totally been on fire last year, and it seems like 2022 is promising to be just as hot! The pack is probably gonna drop sometime soon this year. And if you wanna be the first to catch a drop like that, make sure you get all geared up. If you don't, you'll probably lose your shot at a pair to someone better prepared.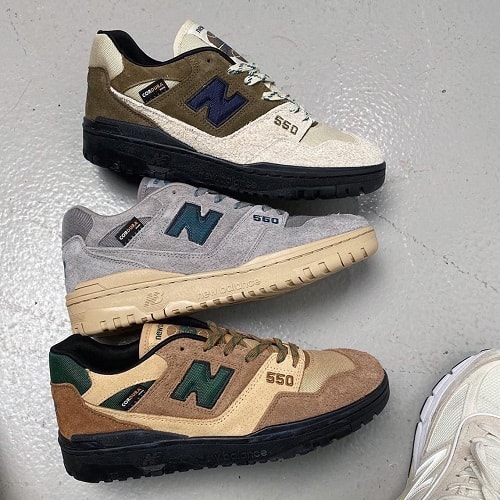 And by preparation, we mean getting a sneaker bot that won't disappoint! A bot like NSB will totally get you the New Balance 550s you need. In fact, it actually did that throughout 2021! From the Aime Leon Dore collab, to Rich Paul and individual pairs, our users got it all. But, in addition to that, you should have the best proxies you can get. After all, why miss the chance of copping multiples and flipping them for good money? If that sounds cool, here are some more useful botting tips that will totally help you!
Other 550s to Get While You Wait…
So, hate waiting idly for a sneaker release? Then don't! The sneaker industry is always moving and new kicks are dropping almost every day. If you're a Jordan fan, 2022's drops won't disappoint you. And if you dig a bit of Yeezy hype in your rotation, check this out. But if the 550s are what you need in your life, here are some previous drops to keep you patient!
Auralee x New Balance 550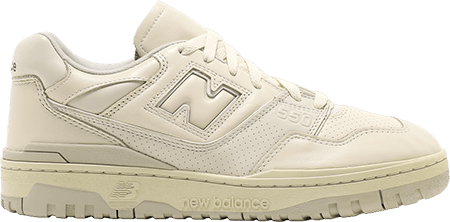 Release Date: 7/26/2021
Retail Price: $180
Avg. Resale Value: $448
Aime Leon Dore x New Balance 550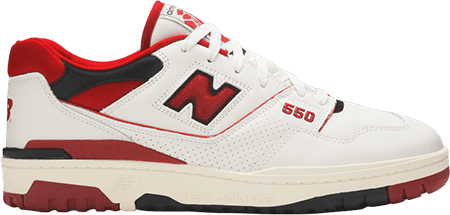 Release Date: 10/9/2020
Retail Price: $130
Avg. Resale Value: $401
Rich Paul x New Balance 550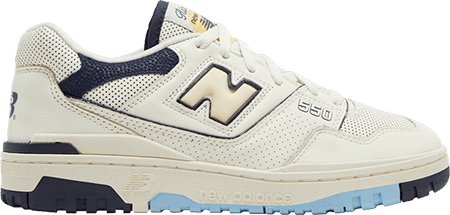 Release Date: 12/10/2021
Retail Price: $140
Avg. Resale Value: $332
Posted in Sneakers 0 comments